Del Mar resident heads depression and bipolar support group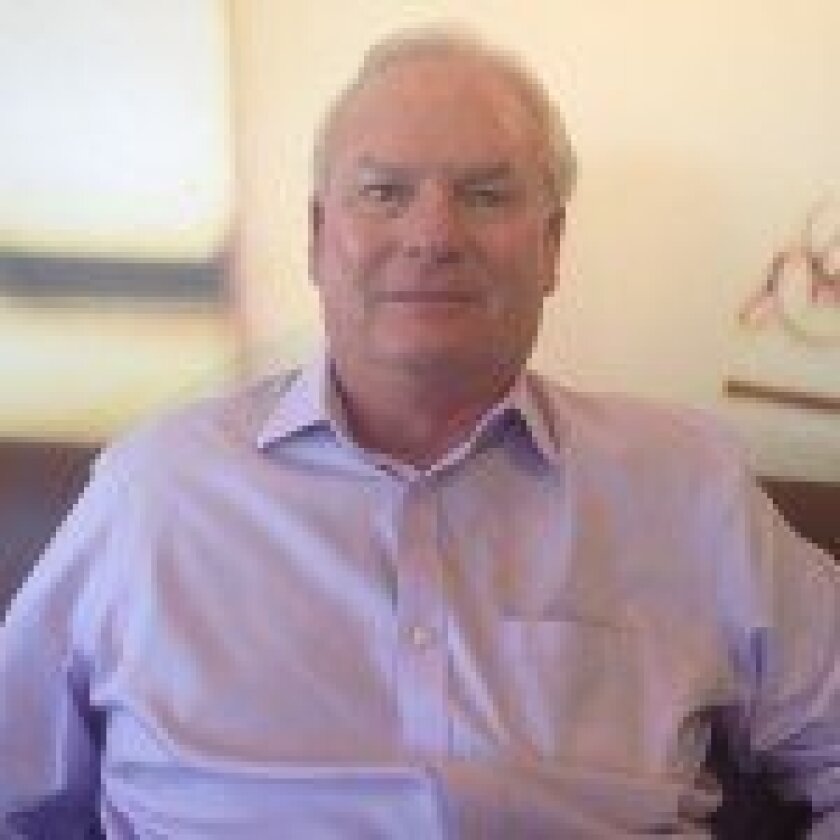 By Kristina Houck
Community members living with depression or bipolar disorder now have a place where they can support one another.
Del Mar resident Roger Alsabrook leads a Del Mar-based, peer-facilitated support group for individuals with depression or bipolar disorder, as well as their family and friends. As a certified Depression and Bipolar Support Alliance facilitator, Alsabrook said support from others is essential to a lifetime of wellness, in addition to proper diagnosis and treatment.
"It's peer-to-peer, which is so much better because everybody understands you," Alsabrook said. "Even psychiatrists don't fully get it because they don't have the disease."
Originally from Dallas, Texas, Alsabrook was misdiagnosed with major depressive disorder when he was in his 20s. For about two decades, he tried roughly a dozen different anti-depressants that didn't work. Alsabrook wasn't properly diagnosed until he was in his 40s.
"Finally, I got to a psychiatrist that said, 'You're bipolar. You don't have depression.' I got on the bipolar meds and my life changed," said Alsabrook, now 67. "I would be manic for a number of months, and then I would drop very low to the point where I could hardly get out of bed. Finally, I was a functioning person."
After he retired, Alsabrook and his wife permanently moved to their Del Mar vacation home, where they've lived for eight years.
Three years ago, he discovered the San Diego chapter of the Depression and Bipolar Support Alliance, which meets from 6-8 p.m. every Monday and Thursday at the VA San Diego Medical Center in La Jolla. Alsabrook soon became a board member and trained facilitator.
The Depression and Bipolar Support Alliance has North County groups in Rancho Bernardo, San Marcos and Vista. About six months ago, Alsabrook launched a new group for Del Mar and the surrounding communities, which used to meet monthly at the Del Mar Community Connections facility.
"I wanted to start one in this area because very few people from this area would come to the San Diego group," Alsabrook said. "I know there are people in North County who need support. Depression and bipolar affects many."
According to the National Institute of Mental Health, major depressive disorder affects approximately 14.8 million, or about 6.7 percent of American adults, and bipolar disorder affects approximately 5.7 million, or about 2.6 percent of American adults in a given year.
The Depression and Bipolar Support Alliance was created for and is led by individuals living with mood disorders to support others living with mood disorders. There are more than 700 peer-run support groups in the U.S.
"These diseases affect everybody," Alsabrook said. "I have seen through our San Diego chapter — they're so enlightened because they feel like they're normal. They see they're not the only one who has depression or is bipolar."
A few individuals, mostly family members, attend the Del Mar meetings, Alsabrook said. He's hoping to attract even more people by meeting at a more private location.
"A lot of people are worried about the stigma," he said. "I've come out with my name and said I have bipolar, so hopefully others won't be nervous. I'm hoping to change that.
"I would like more people with the disease to come and talk like we do in the San Diego groups. I would also like to have more friends and family members, because they can learn so much more from people with the disease."
The group will meet at its new location from 3-5 p.m. on Tuesday, Oct. 22, at the no drinking area on the top level of the Del Mar Plaza, located at 1555 Camino Del Mar. There is no cost to attend the meetings and all are welcome. No reservations are required.
"Being bipolar, if you get the right meds and the right help, you can be normal. Now, instead of up and down, I'm here," said Alsabrook, as he gestured in between. "It's just the greatest feeling in the world. I want to encourage people by telling my story.
"There are more people out there like you. And there is really good support."
For more information about the meetings, contact Alsabrook at 858-525-1509 or rogeralsabrook@yahoo.com.
For more information about the San Diego chapter of the Depression and Bipolar Support Alliance, visit www.dbsasandiego.org.
---