Del Mar resident's conservation efforts in Costa Rica date back to 1970s
By Claire Harlin
When Del Mar resident Steve Blumkin first stepped foot on his 500 acres of Costa Rican rainforest in the 1970s, he knew that land, located near the Nicaraguan border between two national parks, would play a crucial role in his life.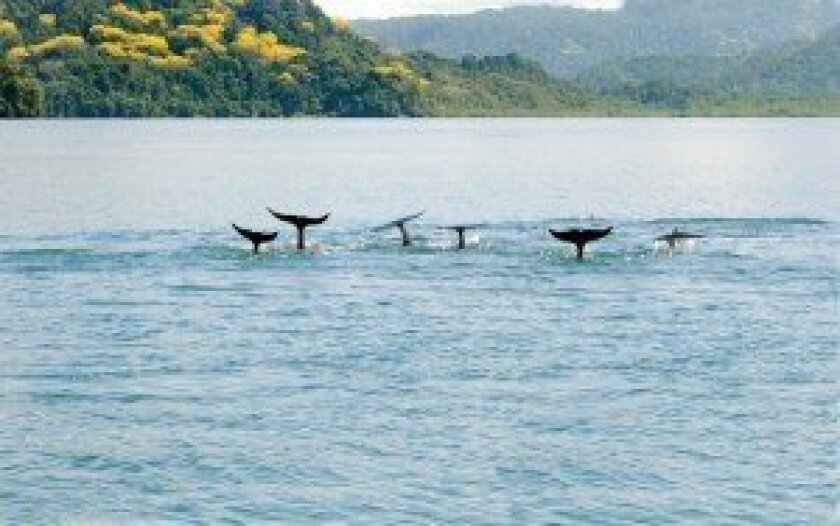 "I knew that was a special set of keys I was going to take," said Blumkin, then a 20-something Nebraska resident who had moved to Costa Rica with the aspiration of opening a holistic center but ended up buying and running an organic coffee farm.
Blumkin was in search that day of a safe and serene place to raise his kids, and what he found was a piece of property that would eventually provide education for hundreds of kids for years to come as part of the O2 For Life Rainforest Foundation, which is holding its annual fundraiser at the Belly Up in Solana Beach on April 28. The event, which takes place from 5:30 to 8:30 p.m., is in its fifth year and is the main fundraiser for the nonprofit, which Blumkin founded in the 1990s to conserve and protect the land of Costa Rica's Osa region, which is said to contain one of the most diverse ecological systems on Earth.
"I knew it was my planetary obligation to purchase that land," said Blumkin, thinking back to that day when he first saw that parcel, which ranges in elevation from sea level to 600 feet.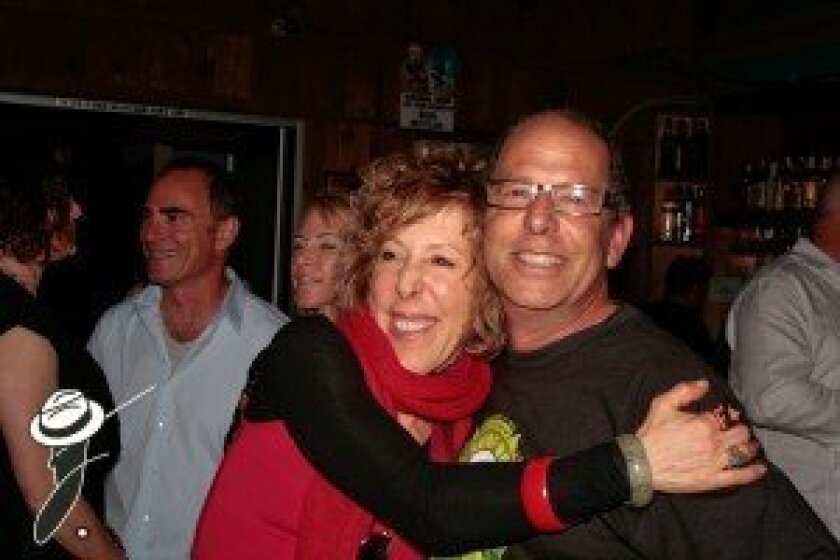 But buying that land was no more than a dream at the time because Blumkin didn't have the money. However, when he returned to his coffee farm that day by boat after viewing that majestic parcel, things fell into place — waiting for him were two Costa Rican neighbors and a man from San Francisco who offered to buy his coffee farm.
Blumkin jumped at the opportunity and bought the rainforest plot, where he lived for several years making a living off cold-pressed coconut oil before returning to Nebraska in the early 1980s to help with the family furniture business. All the while, the indigenous family who lived there — well before Blumkin did — took care of the area, keeping it safe and healthy. They made sure the land wasn't violated, deforested or squatted, and Blumkin went back several times a year to check in as well.
But after a while, Blumkin said it seemed as if the land deserved more than one owner watching over it.
"As the years progressed, I knew how important the land was to Costa Rica," Blumkin said. "It just seemed like we needed to step up the level of stewardship."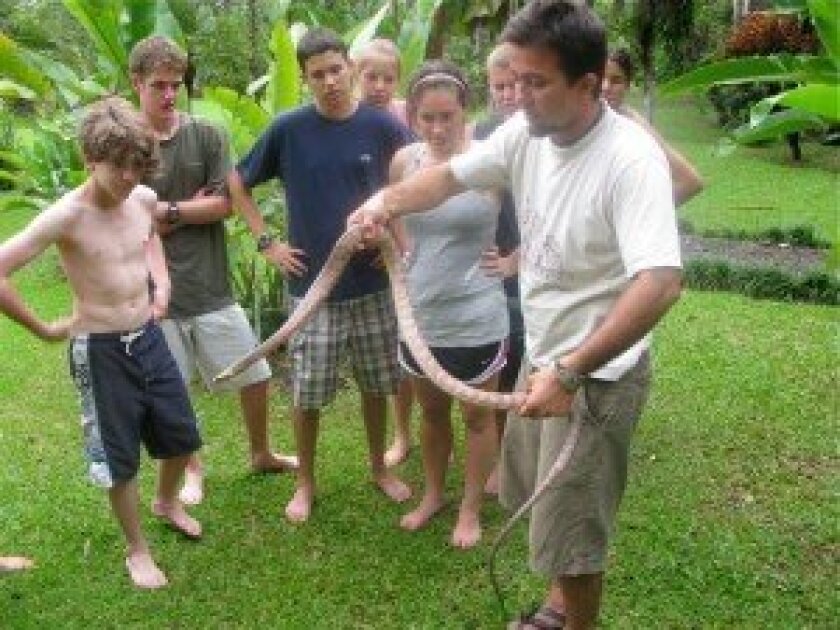 Blumkin moved to San Diego in 1988 to start his company, Outrageous Rugs International, which still to this day is open on Miramar Road, and he began seeking out entities — such as the Omaha Zoo and the University of Arizona — that may be interested in having the land donated to them for educational purposes. While the zoo officials visited the property and gave his offer much attention, they ultimately advised Blumkin to start a nonprofit — which he eventually did.
O2 For Life was founded in 1998. The name was suggested by Blumkin's Costa Rican-born sons and reflected the educational and camping-style outings the organization offers to kids young and old, both in Costa Rica and the United States, as well as the fact that the rainforests give the planet O2 (oxygen) — for life.
Blumkin said the nonprofit's goals are to both protect the Osa region property and educate the planet's future stewards. He said this is especially necessary in Costa Rica, where kids live among the rainforest but are not taught about conservation and preservation in school.
"We have this phenomenal place, but it doesn't do any good unless people can experience it in some form," Blumkin said, adding that the nonprofit works with at least three grade schools and one high school in the Osa region, and each year graduating students have the opportunity to travel by boat to the remote O2 For Life Reserve to experience "total rainforest immersion." Kids from high schools in San Diego and around the U.S. have also participated, with about 100 students going per year.
Still running his rug business, Blumkin said O2 For Life serves as a way to let him give back, and his wife of 20 years, Cindy, is no doubt cut from that same philanthropic cloth. The owner of Art N Soul on 101 in Encinitas quit her real estate career about five years ago to open the nonprofit volunteer-run art boutique, which gives amateur local artists both a platform to sell their work and be seen. The shop donates all of its proceeds to about a handful of charities that Cindy chooses each year.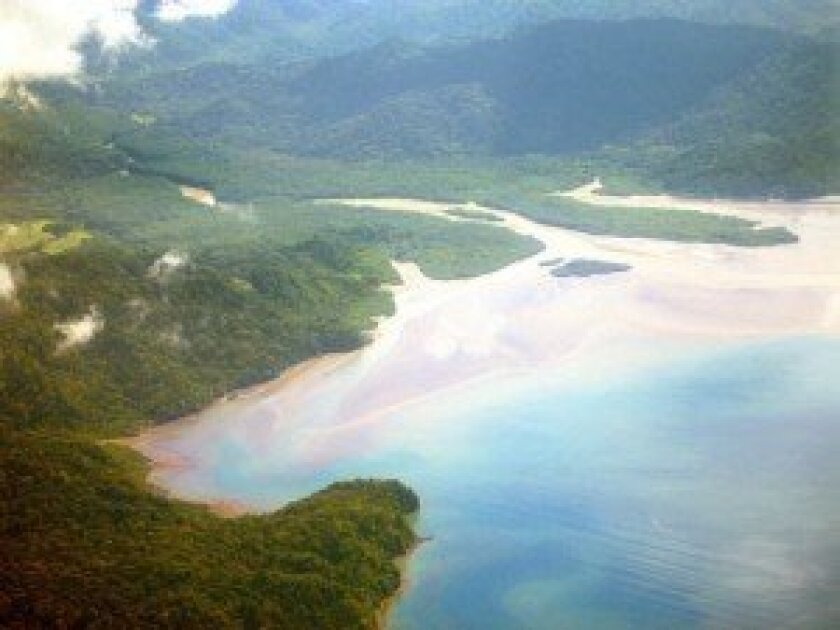 "I like to choose the smaller grassroots charities because the small ones can really make a huge impact in what they are able to achieve with the funding we can provide them," said Cindy, adding that the shop brings in as much as $2,000 that gets donated each month.
Cindy doesn't make a dime off of the endeavor, and said she is simply happy to be at a place in her career in which she can give back.
She's also one of the main organizers of O2 For Life's annual fundraiser on April 28, which will feature food, music, drinks, an auction and a special guest speaker, Richard Somerville, one of the foremost experts on global warming.
Money raised at the event will help support educational programs in Costa Rica, which Blumkin said have had a drastic impact on youth who have participated in them.
"I've gotten calls from students' mothers saying things like, 'All she was thinking about before she left was her iPod and video games and then when she came back she was wanting to write a thesis about the rainforest,'" Blumkin said. "To me, the educational component of this is enormous, and it continues to evolve."
For more information about the event, which runs from 5:30 p.m.-10 p.m., email mnapier@o2forlife.net or call (858) 922-6011. For more information and to buy tickets, visit https://
/ or
.
---