Del Mar residents embark on Roosevelt Centennial Expedition to Amazon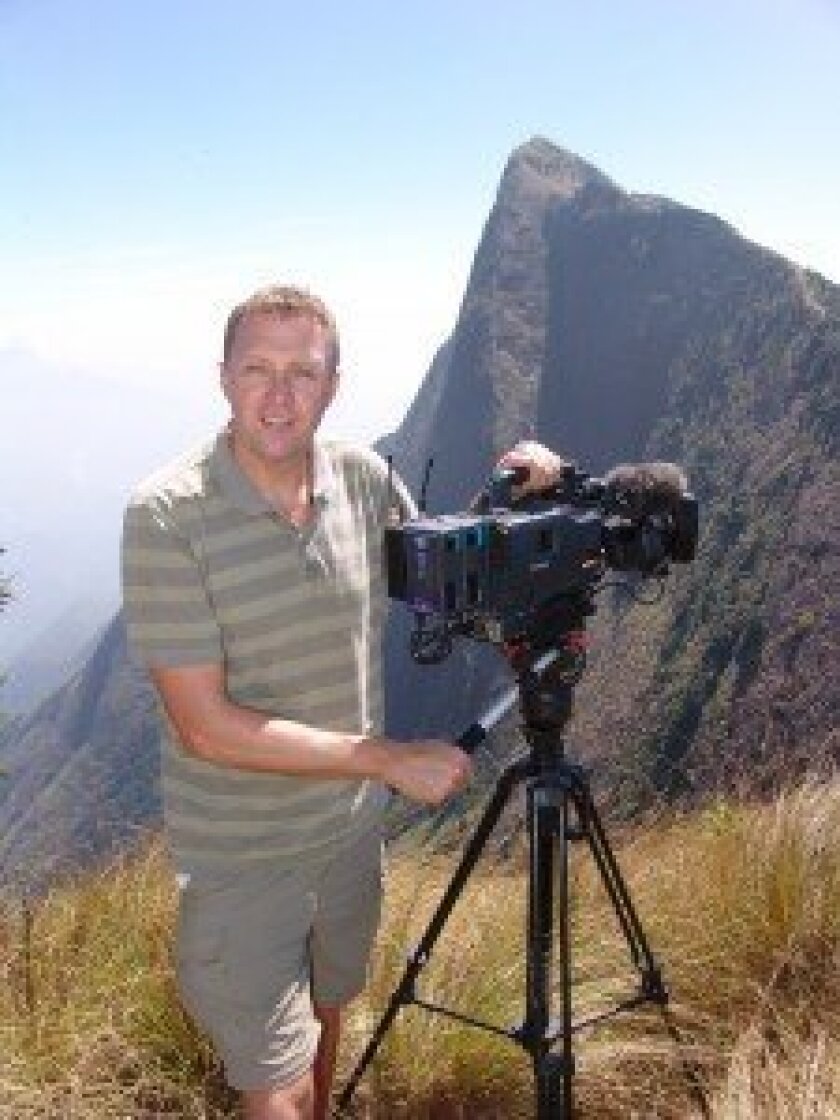 It's been a century since Theodore Roosevelt explored the uncharted River of Doubt — a journey that nearly killed the former president. To mark the centennial, two Del Mar residents recently kicked off their own scientific expedition of the Amazon River.
"We're paying homage to that expedition," said Jeffrey Lehmann, a fourth-generation Del Mar resident, who left for the trip on Oct. 15. "It's a tribute to the incredible sacrifices they made to go down that river 100 years ago."
Roosevelt and renowned Brazilian explorer Cândido Rondon explored and mapped the 1,000-mile-long river in 1914. But because the region remains relatively unknown, Lehmann and Marc Meyers, an engineer and professor at UC San Diego, plan to retrace the route, celebrating the first expedition, conducting science experiments and comparing the changes that have occurred over the past century.
"There's lots that we don't know about that river still," Lehmann said. 'We can see its path from a satellite, but we don't really know what's down there."
Lehmann and Meyers met through friends in 1991. Lehmann had just graduated from UC San Diego when Meyers started teaching at the campus.
Meyers, a native of Brazil and Del Mar resident, specializes in biomimicry, designing synthetic materials inspired by nature. His passion for the field stems from his participation in the Rondon Project, when he explored the Amazon rainforest in 1969. Since then, Meyers has conducted extensive research on biological specimens from Brazil, including toucan beaks and piranha teeth. He will further his research of the rain forest's flora and fauna during the expedition.
Lehmann, a former engineer at San Diego-based General Atomics, is the host of "Weekend Explorer," an Emmy-award winning travel series that airs on more than 220 Public Broadcasting Service stations. While he isn't filming the trip for the show, he is capturing footage for a planned documentary.
"When Marc asked if I wanted to be a part of this, I immediately jumped at the opportunity," Lehmann said.
In preparation for the expedition, the pair crafted a 175-page guide of the river and studied Roosevelt's "Through the Brazilian Wilderness," which details the first expedition.
"What they did was so amazing," Lehmann said. "We're going to be facing incredible dangers and risks. It's phenomenal what we're going to be facing. But what they faced was 10 times worse than what we'll face. We have a packed kayak that's built on modern technologies. We have all these inoculations."
Lehmann and Meyers will explore the river, now called Rio Roosevelt, along with two Brazilian colonels. Their journey should take about a month, Lehmann said.
"It's going to be very exciting," Lehmann said.
---