Del Mar: Seewald sees the world one photo at a time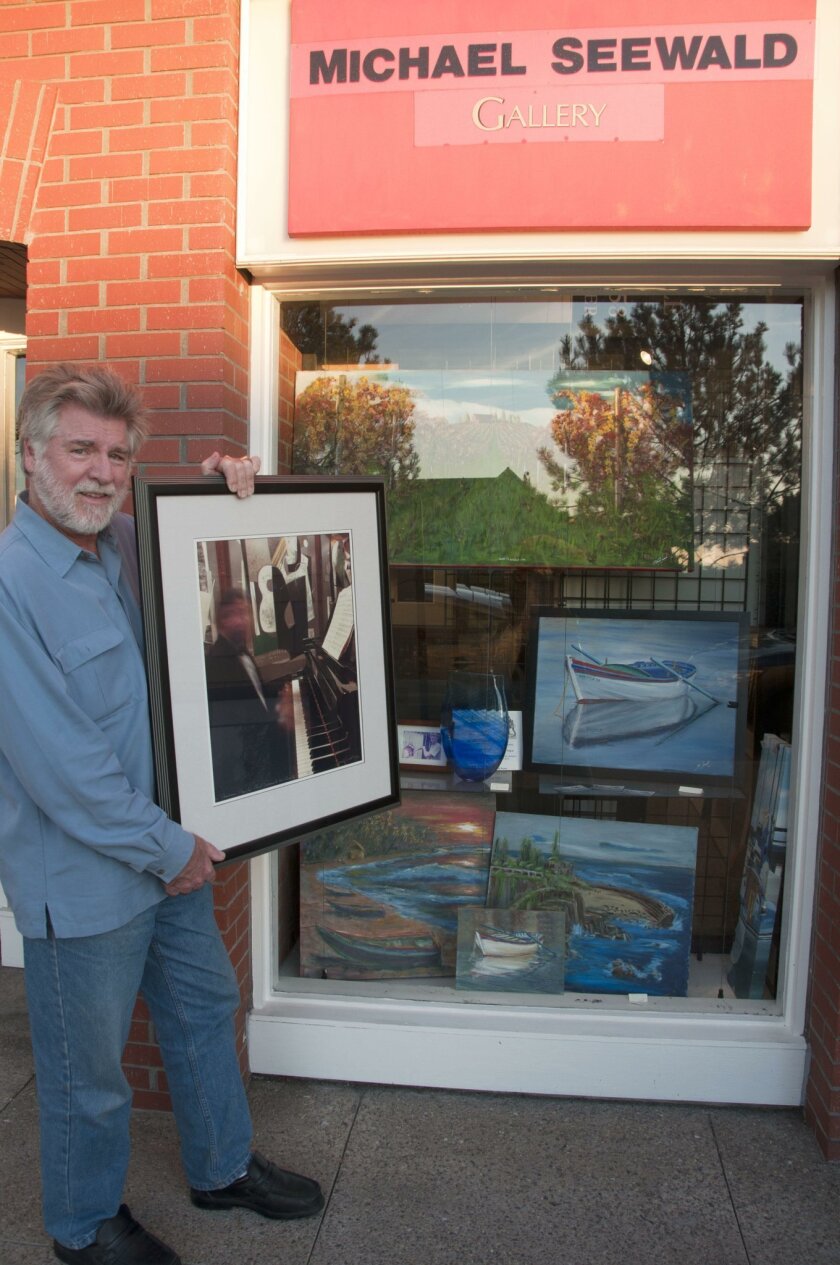 By Claire Harlin
editor@delmartimes.net
Climbing tall trees, sinking in mud or hanging off of bridges to get the right shot aren't unusual experiences for Michael Seewald. On a recent trip to Vietnam, the photographer even dodged speeding cars to set up his tripod on a congested five-lane city street to capture the experience.
Seewald, owner of Del Mar's Michael Seewald Gallery in the Del Mar Plaza, will recount his journey through Vietnam — trip No. 57 and counting — on Dec. 10 from 6 to 9 p.m. by unveiling for the first time the images he took there. And although capturing that high-speed streetscape was somewhat of a suicide mission, he's not even sure if he'll choose that photograph for the exhibition.
"For the first few months I can't even look at my art because I remember too clearly the smells and the whole situation," said 59-year-old Seewald, who has been a photographer since he was a teenager. "Just because I almost died falling off a tree to get a photo doesn't make it a good photo. What I had to go through is unimportant. The story behind it isn't going to keep your eye in the photo."
Seewald's 10-day trip to Vietnam directly followed a May exhibition in China, where he was invited to display his work at the renowned Yuan Xiaocen Art Museum in Kunming, China. He said the exhibit was possibly the first fine art photography exhibit the museum had hosted, and that photography is a relatively new form of art in the country as a whole.
"It was a big thing to show photography in a museum," he said, adding that viewers "really appreciated it."
"A lot of the top communist leaders were so excited they were calling up their friends all over China to come to the show," Seewald said, "They were quite stunned and they treated me like a million dollars."
Seewald's China trip happened to be sponsored by Audi — the car company completely covered his airfare, photo framing and housing.
But sponsorship is not a new concept for Seewald. He said he's the only photographer in the world to have his own sponsorship program, in which his collectors buy photographs in advance at a discount rate to help pay for his global trips. He said he started with 25 sponsors who helped him travel to Iceland, and now his list of sponsors totals more than 300. The programs are unique in that sponsors put their confidence in Seewald and buy photographs before they are ever taken.
"Some people come in and they love all my work and said they wouldn't know which one to pick," he said. "It actually makes it hard for me to sell when they can't narrow it down, so that's when I tell them about the sponsorship program."
One major sponsor of his Vietnam trip, well-known molecular geneticist Charles Cantor, has bought upward of eight pieces at a time and had a big influence on the country Seewald chose to visit.
"He said he loves Vietnam, and there are not a lot of places he hasn't been," Seewald said of Cantor, who's head of La Jolla-based biotech company Sequenom. "If he says there's a place he loves, I listen."
Seewald also said he was nervous when Cantor filled his home with photographs, as many people quit collecting at that point.
"He said 'Don't worry, Seewald. I have plenty of halls at my corporation,'" Seewald said.
Out of respect to his loyal stakeholders, Seewald said he doesn't show his work to anyone — not even his mom — before it is revealed at an opening. He said he can, however, reveal one thing about his upcoming Vietnam exhibition — the show will contain "future award winners," he said.
Seewald's photographs are diverse and span the world, however, each has a distinct style that is markedly his own — "well thought out compositional masterpieces," he said, adding that he puts much time into each photo, seeking out the perfect locations and taking only one or two photos a day.
"I've learned to control people's eyes," he said. "Your eyes go in and they don't come out."
Michael Seewald Gallery is located at 1555 Camino Del Mar. Visit www.seewald.com.
---