Del Mar, Solana Beach stops on local man's marathon dating schedule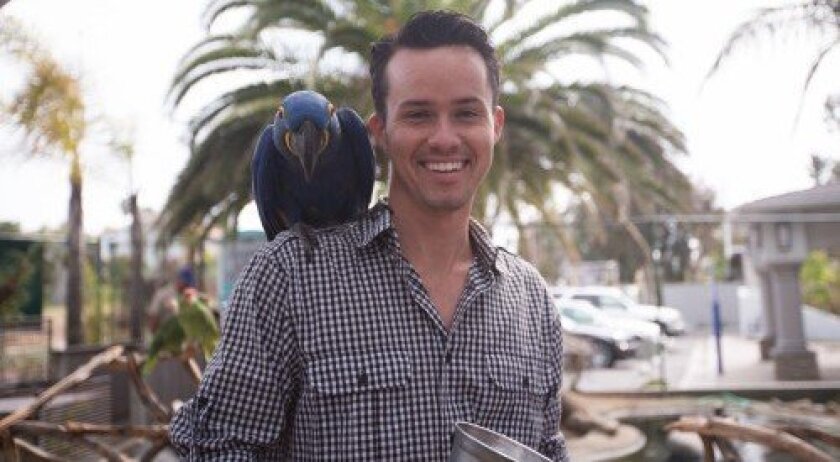 By Claire Harlin
If you happened to visit the Free Flight bird sanctuary in Del Mar on April 7 or catch wind at the Torrey Pines Gliderport on April 5, you might have spotted San Diegan Tim King on a date there. Or for that matter, if you've hiked Poway's Mount Woodson, gone paintballing at Velocity Paintball Park in Ramona or taken surf lessons at La Jolla Shores' Menehune Surf in the last few weeks, it's also likely you may have run into King — with a different woman each time.
King has been on different dates all over San Diego County with different women every day since March 20, and his little black book is completely full through mid-April. But this ladies' man's actions are a far cry from reality TV-style drama and his intentions have nothing to do with infidelity.
"Nothing about this is directly benefitting me," said King, a 27-year-old local photographer. "I just think a lot of people don't have enough fun in their life and this is just another way of inspiring people to get out and enjoy their life. Life's short and there's a lot out there to enjoy."
King was inspired to embark on this dating marathon — 30 dates in 30 days — after downloading Details Matter, a new mobile app launched four months ago by San Diegan Mark Wills that provides a public forum and database of local date ideas. Having participated in a few other 30-day challenges that involved blogging, video-making and even showering with cold water for a month straight, King thought a dating challenge would the be the perfect way to showcase — and put to the test — Wills' app.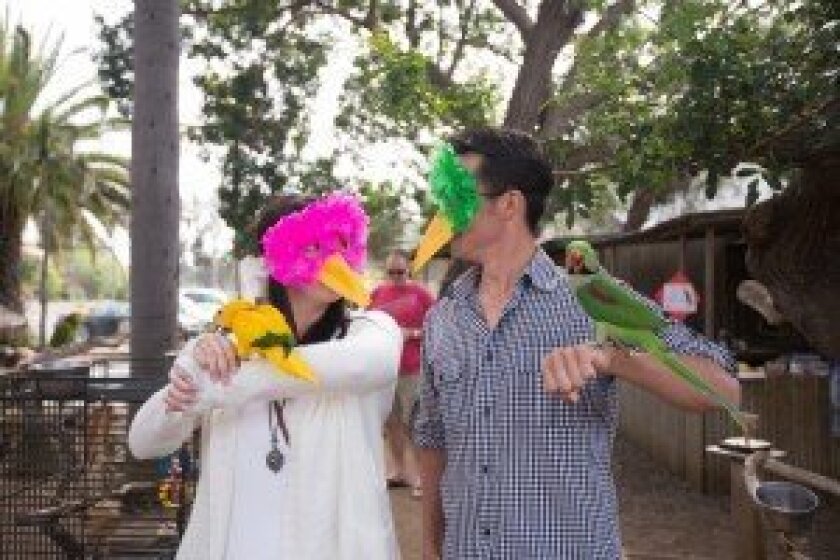 "I had a launch party to kick off the app and Tim King got wind of the invitation and came … He approached me at the party and said, 'How would you feel about doing a dating marathon?' and I thought it was perfect," Wills said. "I really have to give him credit on the concept. He's such an outgoing social media expert, blogger and world traveler. His whole brand is thinking outside the box and he's really creative."
King often travels the world photographing destination weddings, and he said when he saw the app for the first time, he instantly thought about its ability to allow people to vacation in their own hometown.
"I just thought the idea was really good," said King, who said he scaled back his usual work schedule and turned down assignments in order to give the dating marathon his full attention. "I wanted to be part of it and I wanted to get the idea out there."
Wills works in the real estate industry, but decided to take a chance on launching Details Matter after the idea came to him.
"It just spawned in my head one day when I realized dates can be so boring," said Wills, a San Diego State University alumnus.
The process of working with a third party to design and build the app took about a year, and he hopes to launch the app nationwide after it takes off in San Diego.
"I figure there's no better place to launch a dating activity concept than here, where there's so much to offer in terms of things to do," Wills said, adding that the app also contains offers and specials associated with the businesses involved.
King is photographing and blogging about each of the dates, donated by local businesses featured in the app, at www.detailsmatterapp.com. Each and every place King goes is featured on the app itself, and he's trying to keep the dates varied and companions diverse. Not only is he going on a date with a 63-year-old woman who is flying to San Diego from Seattle for a date with him, but he is also going out with a local gay man who expressed interest in the concept. He said he is not only trying to make a statement, but inspire others to have fun and not care what others think.
"A lot of these adventure dates, for example, I've already done before, but doing them now eases the fear for others to see me do it or do it with me," said King. "In the case of going on a date with a gay man, it lets people know that I'm serious about wanting to push people out of their comfort zone."
For more information, visit
or
.
Local Details Matter dates
• M Wine Education class series at Sbicca in Del Mar, 215 15th St.,
• Movie date night at Carruth Cellars in Solana Beach, free pizza with a bottle of wine, 320 S. Cedros Ave., https://
• LUX @ Night at LUX Art Institute with live music, beer and wine, 1550 S. El Camino Real,
• Trapeze High trapeze classes in Escondido (formerly at Del Mar Fairgrounds), 2470 Melru Lane,
• Torrey Pines Gliderport paragliding in La Jolla, 2800 Torrey Pines,
• Free Flight sanctuary visits in Del Mar, 2132 Jimmy Durante Blvd.,
• Paintballing at Velocity in Ramona, 1300 Warnock Dr.,
---