Del Mar Village Association offers holiday keepsake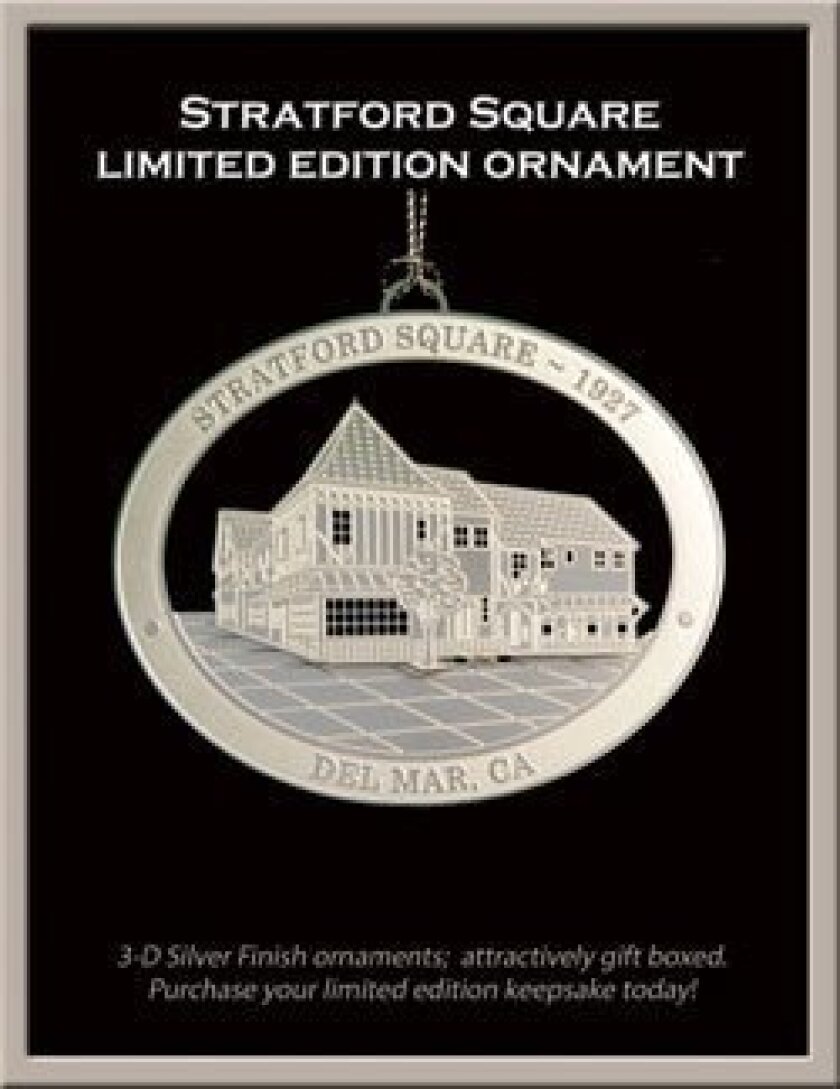 By Claire Harlin
Shopping local for Christmas gifts is a great way to support downtown Del Mar businesses, however, the Del Mar Village Association offers a gift idea that takes supporting the Village a step further — by memorializing the city's past while putting money in the pocket of the organization that works to enhance its future.
Launched last year, the Del Mar Village Association (DMVA) offers a holiday ornament that features the historic Stratford Square, as it stood around 1927. The ornament is sold for $20, and is the first of what the DMVA aims to be part of an ongoing collection depicting iconic historical buildings in Del Mar.
"Keeping history alive in Del Mar is very important to the residents of this community," said Jen Grove, executive director of the Del Mar Village Association. "Not only does the purchase of these gifts provide wonderful keepsakes, but a portion of the proceeds help fund projects designed to preserve Del Mar history."
11079-flyer-copyIn 1927, Stratford Square included a grocery store, beauty parlor, doctor's office and a drugstore, complete with an old-fashioned soda fountain — a place where locals and visiting celebrities gathered.
Designated a historical site by the city of Del Mar in 1978, Stratford Square was originally known as the Kockritz Building, named after Herman W. Kockritz, a friend of William Kerckhoff, one of the founders of Del Mar. After several ownership changes, Jim Watkins bought the building in 1966 and restored the building to its original English Tudor style.
To purchase a limited edition ornament, visit www.delmarmainstreet.com/online-store.
---