Del Mar Village Association supporting summer visitors with new guides, banners, maps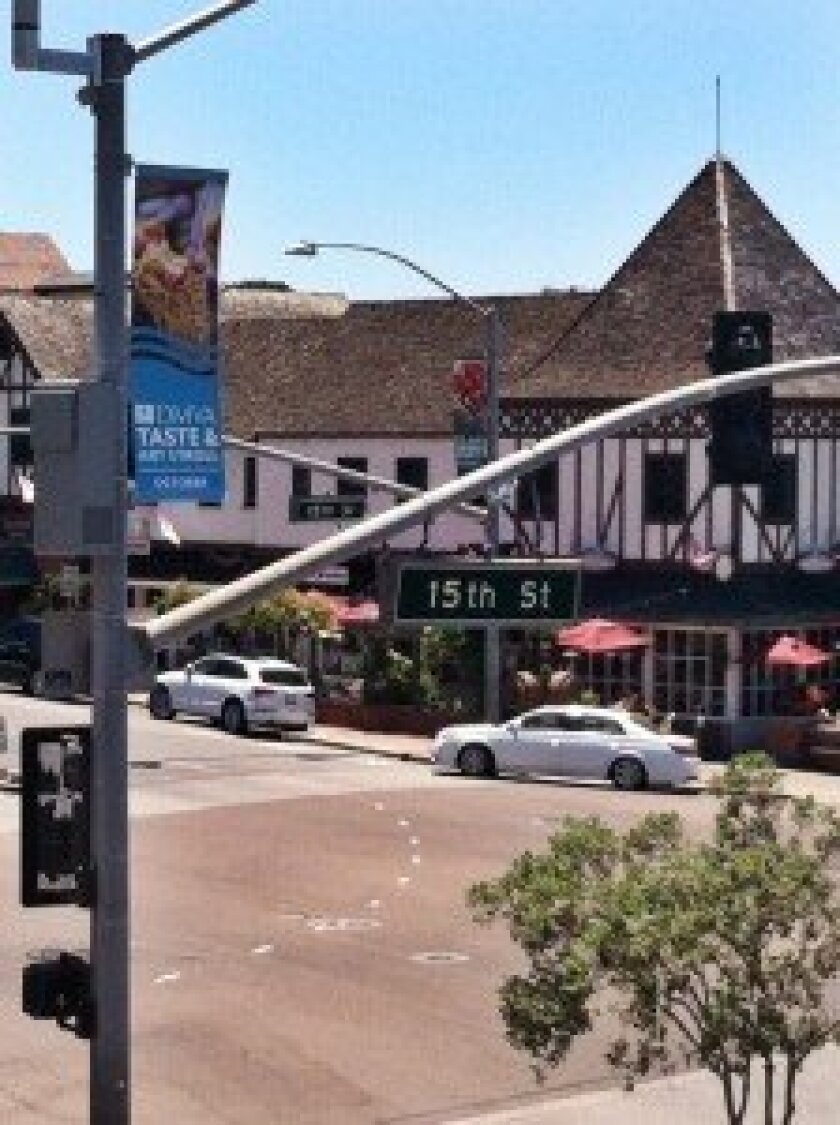 By Karen Powell
With summer in full swing, new banners celebrating Del Mar attractions and activities can be seen all along Camino Del Mar from Ninth to 15th Street.
Created by the Del Mar Village Association, the colorful banners were installed to highlight community events for residents and visitors. Beginning with Summer Solstice and the San Diego County Fair, followed by the summer and fall Del Mar Race season, the Taste and Art Stroll, Del Mar National Horse Jumping Show and the Rotary Club's Chili & Quackers Challenge in October, and the all-summer-long Del Mar Foundation's Summer Twilight Concerts at Powerhouse Park, these vibrant banners were designed to remind residents of special events throughout the year and attract visitors to the heart of Del Mar Village.
With the increased traffic to the Del Mar Community & Visitor Center, staffed by the DMVA and community volunteers, the center has increased its operating hours to 9 a.m.-4 p.m. Monday through Friday. With additional community volunteer support, the Visitor Center hopes to extend its hours to include weekends.
Besides the banners, the DMVA has also published new city directories, maps and visitor guides, which can be found throughout the Village and at the Visitor Center, 1104 Camino Del Mar, Suite #1. Stocked with Del Mar merchandise and souvenirs, the Visitor Center also provides visitors and locals with tips on activities, dining and shopping to ensure its "Shop Local" mantra to support the downtown business community.
---