Del Mar's 'secret plan' to spend your money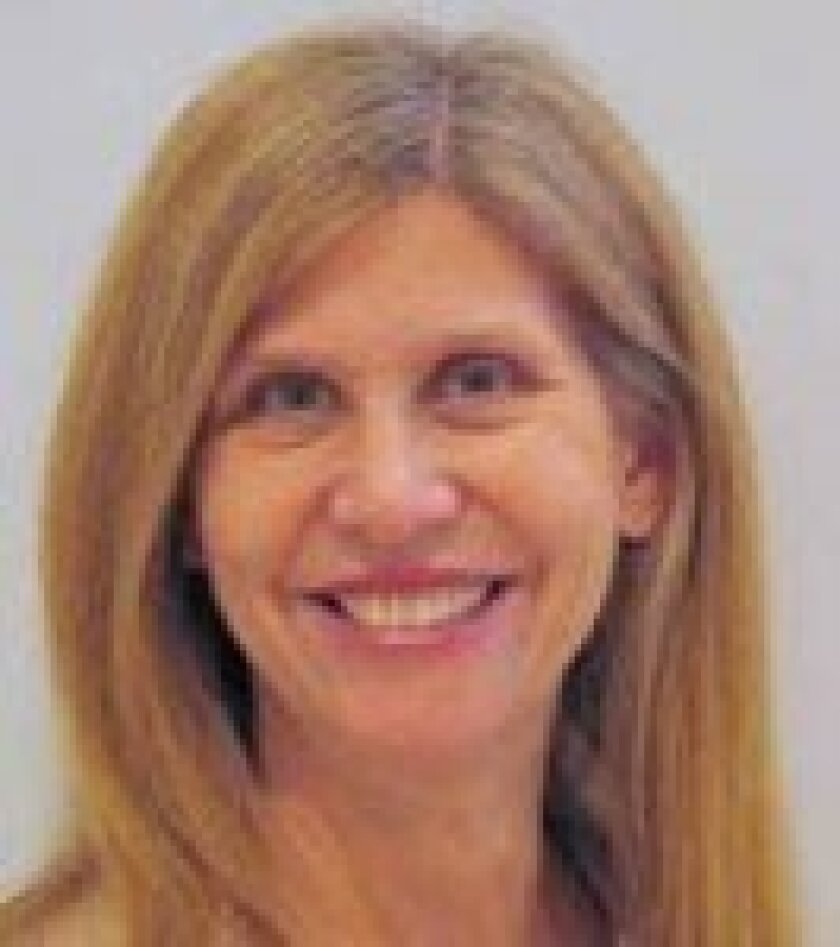 By Marsha Sutton
The Del Mar Union School District's bid for voter approval of its $76.8 million General Obligation bond measure is reminiscent of President Richard Nixon's "secret plan" in 1968 to end the war in Vietnam. It went something like this: "Vote for me, and after I win I'll tell you the plan."
Although the DMUSD school board voted 4-1 last month to place the GO bond on the November ballot, no information has been released to date detailing how the money will be spent. To expect voters to support Del Mar's bond with nothing but a pledge to be fiscally responsible is absurd.
Compare Del Mar's information vacuum to San Dieguito Union High School District's very public discussion of the details of its GO bond, also to appear on the November ballot.
Recognizing a long-range need, San Dieguito formed a facilities planning task force in 2008 with 28 members who met regularly and reviewed student demographics, economic trends, housing and other factors to determine the district's facilities needs for the next 50 years.
Well before SDUHSD's school board voted on its bond last month, the district made public the amount of funding needed by project for each school site. [For a list of these amounts, see below.]
Additionally, this site - www.sandieguito2012schoolsbond.org - shows San Dieguito's Master Plan for each school and complete information on the bond, with fact sheets and survey results. Nothing Del Mar has done to support its bond effort even comes close.
Besides Del Mar's woeful lack of background material, its decision to place a GO bond before the voters zoomed in at the last minute like a sucker punch to San Dieguito.
By all accounts, SDUHSD folks, who have toiled on this effort for nearly four years, were stunned when former DMUSD superintendent Jim Peabody announced just last April that his district was suddenly considering a bond measure.
Del Mar's unexpected interest in a GO bond came as a surprise, said SDUHSD superintendent Ken Noah. "I know this was not on anybody's radar," he said in May. "I worry if we are competing."
Several SDUHSD staff members and trustees made phone calls to Del Mar board members, pleading with them to withdraw their bond push. To no avail.
A blank check
Prior to the July meeting when DMUSD board members were asked to vote on their bond, Scott Wooden, DMUSD's school board president, said he asked staff for specific numbers and dollar amounts. He said he told staff, "Without seeing more of the details, I can't just give you guys a blank check. I need to know what you're thinking about doing."
He was able to review projected costs, "but they're soft," Wooden said. San Dieguito, he said, has more precise information … "to the stud, to the nail, as to what they want to do. It is a much more detailed package, I do admit that."
He said he was "disappointed" when the packet for the board's July meeting lacked bond detail. He said staff needs to show what the money will go toward.
"If they don't," said Wooden, "they're going to have a hard time passing it, quite frankly."
Wooden said he struggled with his decision to support the bond, but voted in favor because he didn't want to deny parents the chance to have a say.
"I said I'll let it go on the ballot and we'll see where it goes," he said.
A General Obligation bond, which can only be used for facility needs, requires a school board super-majority – at least four votes – to place it on the ballot. Wooden joined trustees Comischell Rodriguez, Doug Rafner and Kristin Gibson to approve the measure.
Because Wooden, along with DMUSD board member Doug Perkins, had opposed an agreement with a survey firm a few months earlier to gauge community support for the bond, he was presumed to oppose it. Wooden's switch was the swing vote needed to move forward.
Perkins, the lone vote against the bond, said he never saw any numbers before the July meeting, and to date still has not seen any detail. Nor is the bond included on the school board's agenda for its August meeting.
According to Holly McClurg, DMUSD's new superintendent, the district will formally present project lists to the school board in September.
She said the plan will include "flexibility to be adjusted" for changing needs in the next 20 to 30 years and that, "as each series of GO bonds are issued, a detailed list of improvements will be submitted to the governing board for approval."
About half the bond money is targeted to improve facilities with building and site modernization and upgrades, and the other half, she said, will fund technology.
"All of the school sites will be brought up to the same level of technology infrastructure to support 21st century learning," she wrote in an email. "It could include routing, switching and wireless to support devices for children and teachers. … [and] could include audio, video, projection devices that support our curriculum efforts as described in our strategic plan."
And that's about as much detail as we've heard so far, if use of the words "could include" can be characterized as detail.
McClurg, who inherited this cockamamie bond idea from her predecessor Jim Peabody, took over the superintendency July 1 after serving for several years as the district's assistant superintendent of instructional services.
Peabody, in the May 1 issue of the North County Times, said the bond money "could be used" to pay for technological upgrades, a new school and maintenance of older campuses, but "these are just preliminary thoughts." If the bond is approved by the school board, he said a detailed project list would be compiled over the next few months.
Apparently, four school board members saw nothing wrong with supporting a $76.8 million bond based on "just preliminary thoughts" and an unspecified project list that would only be provided after they gave their approval. I expect voters will be a bit more demanding.
Because the bond process was so sudden, staff is clearly unprepared to discuss details that should have been vetted and solidified long before the matter was brought to the board for a vote.
In short, it's just not ready.
Even Wooden, who voted for the bond, questioned the district's preparedness, saying, "Doug Perkins voted no, and I know he has concerns on whether it's the right time. There's something to that." He also worried about the weak economy as well as allowing McClurg enough time to get settled in her new post.
The wish list
Without the backup, it's fair to ask how DMUSD arrived at the $76.8 million voters are being asked to support.
Wooden said the projects actually total about $106 million and staff will need to prioritize what's most important.
"The total funding needs of the school district exceeds the amount being requested," McClurg confirmed in an email.
She said the $76.8 million was determined based on information obtained from the voter survey in the spring and the effect of potential bond ballot measures by San Dieguito and Mira Costa Community College District.
In other words, the amount DMUSD is asking for, $8.44 per $100,000 in property value annually for approximately 20 years, was settled upon after judging the tolerance voters would have, based on survey results, for a total package when combined with the high school district and Mira Costa.
It's not a number that represents the district's needs but how much the district thinks voters will sit still for.
"Another key component on the General Obligation bond," McClurg wrote in an email, "is to relieve/insulate the general fund of the school district."
She said the district dipped into reserves this past year for about $2 million. "This deficit spending could have been reduced by approximately $900,000 if the General Obligation bond was in place …"
Trustees Gibson and Rodriguez, in an article in the May 3 issue of this newspaper, also indicated they felt the bond was protection against dwindling reserves and potentially diminishing state and local funding.
Referring to the bond, Gibson is quoted as saying, "I'm petrified that Basic Aid [funding] would go away and we would have nothing in place."
"The chances are we're going to need something," agreed Rodriguez.
Seems reasonable, until you realize that it's illegal for GO bond money to "relieve" pressure on the general fund. GO bond money must be used exclusively for needed, not invented, facilities projects – not to offset current expenses in excess of revenues.
One might argue that using bond money for facilities projects does help protect reserves and the balance in the general fund because the money for facilities would no longer need to be taken from the general fund. Fair enough argument.
But when you have a school district like Del Mar with the rosiest of teachers' contracts that has for years cost the district more than it can afford to pay, the alternative to the bond is bringing the teachers to the negotiating table.
Asking taxpayers for more money seems an easier option than approaching the union for concessions. Which might explain why DMUSD teachers' union president Katrina Graupmann, at the board's July meeting, endorsed the bond, without any public disclosure showing how the money will be spent.
According to the school board minutes, "Ms. Graupmann assured the board that the DMCTA [Del Mar's teachers' union] will do whatever they can to support the ballot measure."
Bonds in jeopardy
The potential tragedy here is that Del Mar's bond may pass and voters may reject San Dieguito's, because Del Mar is asking for $8.44 per $100,000 in property value while San Dieguito is asking for about three times that amount.
Or they may both go down in defeat due to a crowded ballot, when San Dieguito's might have won had it been on the ballot without Del Mar.
San Dieguito should be commended for its due diligence and exhaustive process, which stands in stark contrast to DMUSD's lack of preparation.
The public may yet see some numbers from Del Mar, and they'd better be solid. Because right now its plan is last-minute, poorly studied, vague and ultimately indefensible. Secret plans and a "trust me with your money" attitude by elected officials and governmental bodies do not deserve support.
— Marsha Sutton can be reached at: SuttComm@san.rr.com.
SIDEBAR:
For San Dieguito Union High School District's $449 million General Obligation bond, on the ballot this November, here are the estimated project costs per campus, in millions:
North End Schools
Diegueno Middle School - $24.3
Oak Crest Middle School - $21.0
La Costa Canyon High School - $39.6
San Dieguito Academy - $71.0
-- Sub-total - $155.9
South End Schools
Carmel Valley Middle School - $6.0
Earl Warren Middle School - $33.8
Canyon Crest Academy - $33.9
Torrey Pines High School - $78.8
-- Sub-total - $152.5
New Site Projects
New Middle School at Pacific Highlands Ranch - $72.9
La Costa Valley Middle School Site Improvements - $16.7
-- Sub-total - $89.6
District-Wide Schools & Projects
Sunset Continuation HS and North Coast Alternative - $10.3
Technology Infrastructure - $18.3
Furniture & Technology Equipment - $11.8
Estimated financing costs - $3.1
-- Sub-total - $43.5
Payoff Existing Capital Debt
CCA/LCC Solar Projects - $11.4
TPHS Field & Track, Buildings B/G/E Renovations - $2.2
SDA Performing Arts Center - $2.0
-- Sub-total - $15.6
Total Capital Need - $457.1
Offset: Available funding from Developer Fees - $8.1
Balance of Capital Need - $449.0
Further details on San Dieguito's 2012 bond measure can be found at:
---