DMCV Sharks Girls Under 16 Elite Team celebration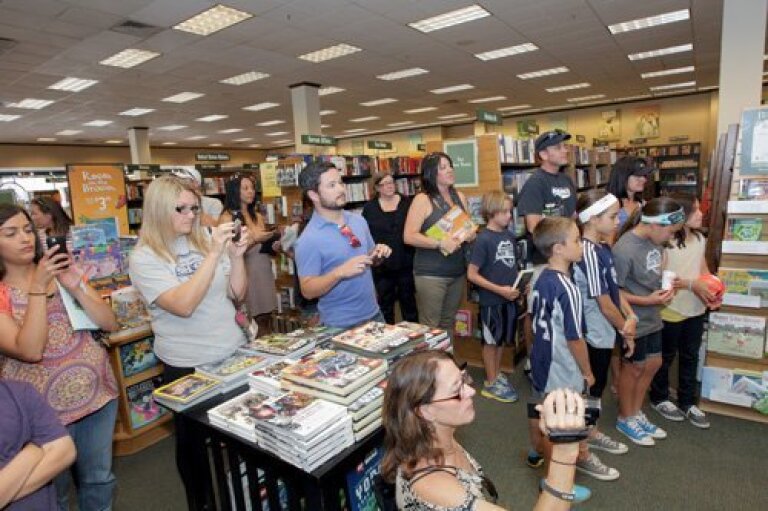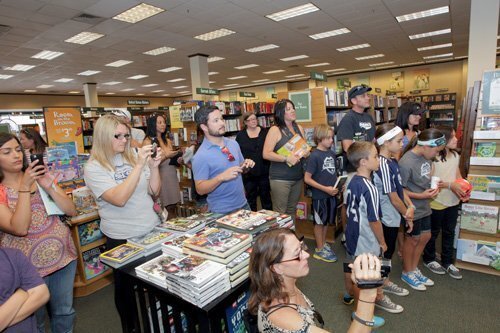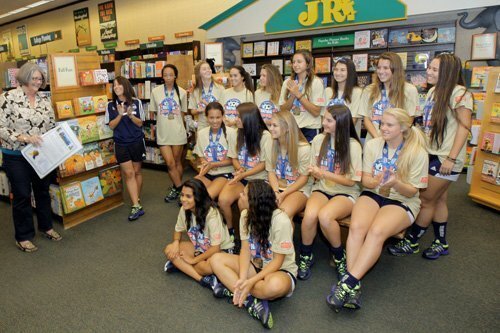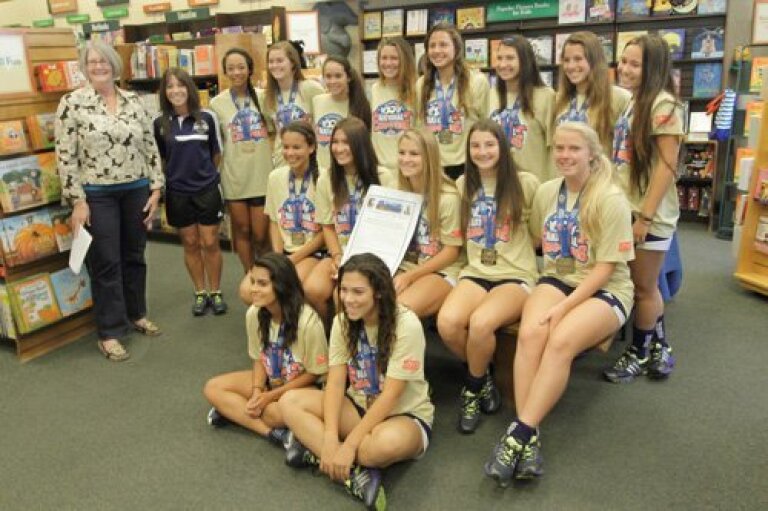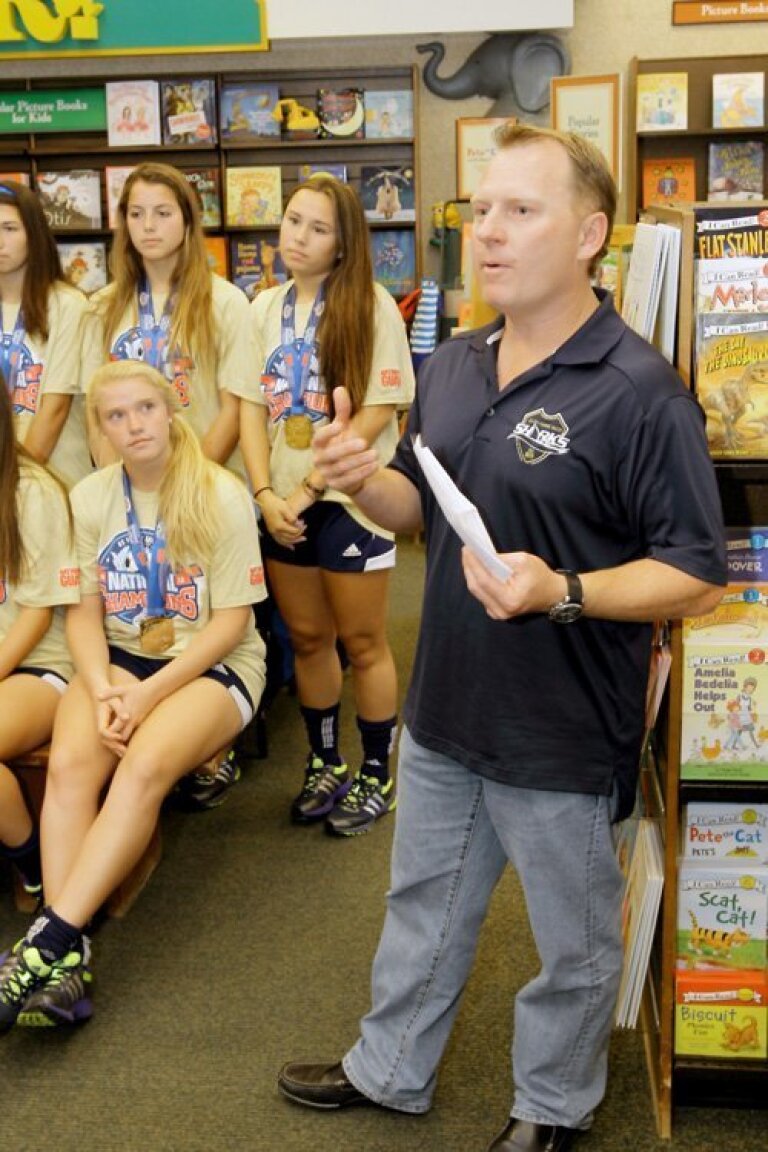 The Del Mar Carmel Valley Sharks (DMCVS) Soccer Club recently announced the Safe Fields Campaign, an initiative to ensure DMCVS continues to secure an adequate number of the safest and best maintained fields for more than 3,000 children playing soccer in the North County community. DMCVS kicked off the Safe Fields Campaign on Sept. 29 with a week-long Book Fair at Barnes & Noble located at the Del Mar Highlands Town Center.
The DMCVS Safe Fields Book Fair held another event at Barnes & Noble on Oct. 5 celebrating the DMCVS Girls Under 16 Elite Team, which recently clinched the U.S. Youth Soccer National Championship. San Diego City Councilmember Sherri Lightner presented a proclamation to the team, who were available for book signings. Visit
for more information.
Photos/Jon Clark
---