Donahue Schriber purchases Del Mar Heights Village Center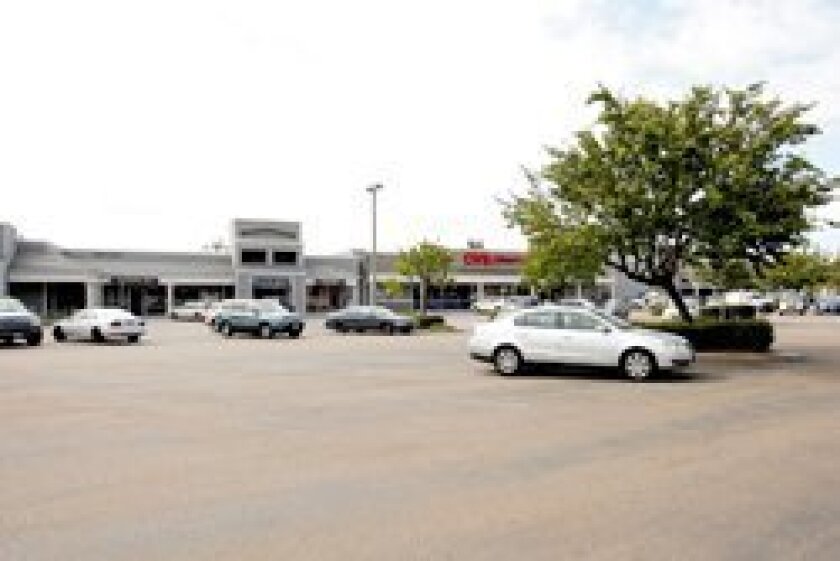 Donahue Schriber, owner and operator of the Del Mar Highlands Town Center in Carmel Valley, announced Aug. 8 its acquisition of the Del Mar Heights Village Center. The center is located on Del Mar Heights Road west of Interstate 5, just a few blocks west of the newly renovated Del Mar Highlands Town Center.
"We are very excited to add this new center to our portfolio," said Pat Donahue, chairman and chief executive officer of Donahue Schriber. "With more than 20 years of experience in San Diego, we are the right team to improve the Del Mar Heights Village Center to ensure it continues to serve the community's needs."
The shopping center will be managed by the management team of the Del Mar Highlands Town Center. The Del Mar Heights Village Center was purchased on July 19, 2012, from CW Clark, Inc. and is the third San Diego County acquisition for Donahue Schriber in the last fourteen months. The 107,846-square foot property has 31 tenants, including Del Mar Wine Company, O'Brien's Bakery, Navy Federal Credit Union and Frames Del Mar, as well as individually-owned anchor tenants, Vons and CVS.
"With our renovation of Del Mar Highlands Town Center, we have shown that we are committed to providing the best shopping experiences to residents of San Diego," said Donahue. "In the future, we will be analyzing opportunities to enhance this shopping center to deliver the high quality shopping experience we are known for."
The Del Mar Highlands Town Center recently underwent a $20-million renovation that provided improved guest amenities such as improved gathering spaces and an increased variety of quality dining, shopping and entertainment options, in an effort to enrich the customer experience and meet the needs and desires of local shoppers. Donahue Schriber also owns and manages Poinsettia Village in Carlsbad and the Bonita Centre in South San Diego County, as well as manages Clairemont Town Square in San Diego.
For more information, visit www.donahueschriber.com.
— Submitted press release
---