Dr. Andrew Weil breaks into San Diego's restaurant biz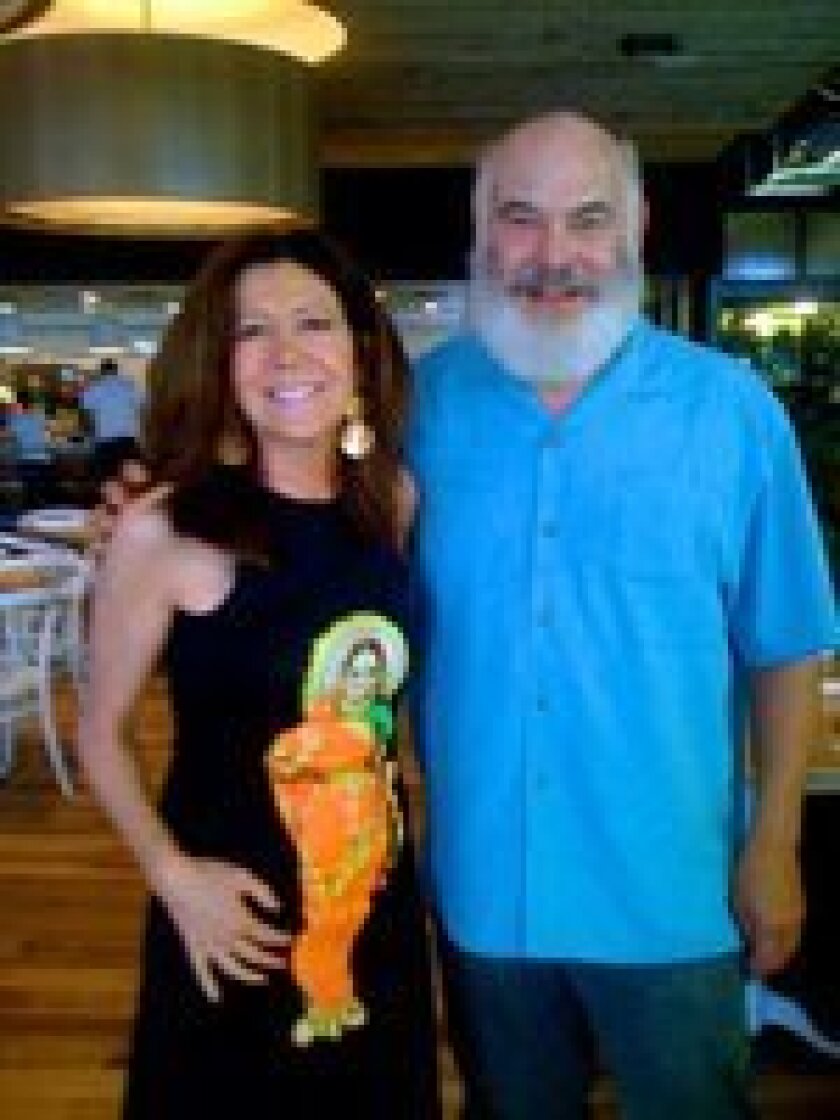 By Catharine L. Kaufman
Integrative Medicine Man, bushy-bearded best-selling author and rock star of healthy lifestyles, Dr. Andrew Weil collaborated with innovative eatery empire Fox Restaurant Concepts to create True Food Kitchen in San Diego.
The fledgling restaurant across from The Cheesecake Factory in Fashion Valley (tried and tested in other locales throughout the land) is abuzz with high — and, of course, green — energy, low-carbon footprints and a motherload of international flavors wrapped around fresh, locally grown and life-enhancing ingredients.
Here's the scoop on this smart, tastebud-pleasing hot spot:
Tender Tillers
Ever since San Diego County succumbed to the siren song of organic farming, about 350 registered organic growers launched a symphony of 150 different crops on 6,700 fertile acres completely free of toxic chemicals.
True Food Kitchen dishes are bursting with locally sourced, seasonal produce through a partnership with San Diego's Suzie's Farm, Griffin Farm and Crows Pass Farm that fulfills a smorgasbord of gustatory desires.
Raw food enthusiasts can indulge in vegetable crudités and exotic salads that conjure up "Somewhere Over the Rainbow" colors of "Oz" in their Emerald City broccoli and kale, Yellow Brick Road golden cucumbers, and Ruby Red Breakfast radishes and Heirloom tomatoes.
Andy's Arsenal
According to Dr. Weil, his trio of mandatory mighty foods includes olive oil, broccoli and dark chocolate.
Olive oil, a heart-healthy, diabetic-friendly fat is just as divine drizzled on salads as in baked treats like aromatic Almond Olive Oil Cake with marinated blackberries and Greek yoghurt.
Broccoli is the bomb keeping brain cells on their toes, vision sharp, blood pressure at bay, dialing-up the immune system and bone health, warding off cancers, and giving the old jaw a good workout, whether munched raw in assorted starters or sautéed in a medley of entrees.
Heart and brain-healthy, antioxidant "food of the gods," chocolate, makes us all a little happy and amorous, too. What's more, it comes in gluten-free versions including high-octane 72-percent cocoa Flourless Chocolate Cake.
Whistle-Whetting Warriors
In keeping with Dr. Weil's health-minded ethos, TFK uses a purification unit to create in-house carbonated, and still, H2O. All the natural beverages are tall towers of refreshing summer sips multi-tasking as immune-boosting energizers. Try Medicine Man, a black-tea blend with an antioxidant blast of blueberries, cranberries, pomegranate and phyto powerhouse sea buckthorn berries.
Gustatory Globalization
Chef Michael Stebner has fused favorites from Mediterranean, Asian and California cuisines. Items range from Shirataki Noodles and Roasted Corn Pizzas to Grass Fed Bison Burgers and "TLT"—Tempeh, Lettuce and Tomato.
Expect GMO-free grains, wild-caught fish, certified Angus natural beef and free-range chicken with a variety of vegetarian, vegan, gluten-free and dairy-free dishes.
The Green Giant
In harmony with Dr. Weil's eco-friendly mindset, TFK is a certified "Green Restaurant" utilizing high-efficiency kitchen equipment, recycled appointments and compostable takeout boxes. Elements of nature in both interior space and patio, such as natural wood furnishings, Technicolor flowers and planter boxes of aromatic herbs, create a picnic-park atmosphere where free-spirited diners can break whole-grain bread with strangers at cozy communal tables.
Kid Cuisine
Kids' faves are cleverly tweaked with a healthy twist that will fall below the adolescent radar. Sloppy Joes gobble instead of moo. Teriyaki chicken bowl substitutes hearty brown rice for its Styrofoam white relative, while PB and J becomes AB and J with almond butter and strawberry jam on grain-nut bread
Watermelon and Heirloom Tomato Salad
San Diego's True Food Kitchen executive chef Nathan Coulon shares his recipe for this refreshing and lycopene-bursting entrée.
Heirloom_Watermelon_SaladIngredients
• 2 organic watermelons (personal size) peeled, cut into chunks
• 8 organic, assorted local Heirloom tomatoes, cut into chunks
• 24 fresh mint or basil leaves
• 2 tablespoons red onion, sliced paper-thin
• 4 tablespoons extra virgin olive oil
• 2 tablespoons white balsamic vinegar
• 4 ounces crumbled goat cheese
• 1/4 cup toasted cashews
Coarse sea salt and pepper to taste
Method:
Arrange pieces of watermelon and tomatoes on a serving platter. Sprinkle with mint, red onion, cashews and goat cheese. Drizzle with oil and vinegar. Finish with salt and pepper.
—For more recipes, email kitchenshrink@san.rr.com or visit www.FreeRangeClub.com.
---