Earl Warren Beach Clean-up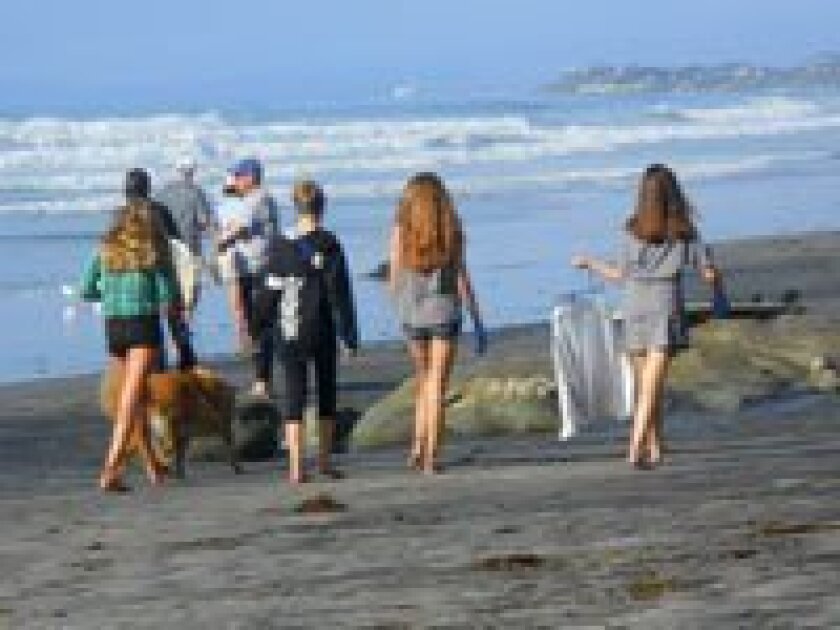 Dec-2012-BeachEarl Warren Middle School students recently held another successful beach clean-up. Despite the weather forecast, it turned out to be a beautiful sunny afternoon in Del Mar on Sunday, Dec. 2. Around 50 students showed up to help preserve the community beaches by picking up over 100 lbs. of trash. It is always quite surprising the random garbage that floats up on the beaches. This was the Ocean Club's 12th beach clean up, which means Earl Warren students have helped to reduce over 1,200 pounds of trash from local beaches.
Dec-2012-group-photoThank you to the Del Mar Lifeguards for their continued support providing trash bags, gloves, and at the end of the day picking up the large piles of trash collected. Thank you yearbook students for coming to take pictures for the yearbook. The Ocean Club was created to raise environmental awareness and to provide service learning. Krista Baldwin, a science teacher at Earl Warren, acts as the advisor.
---