Election 2012: Meet 52nd Congressional candidate and Del Mar resident John Stahl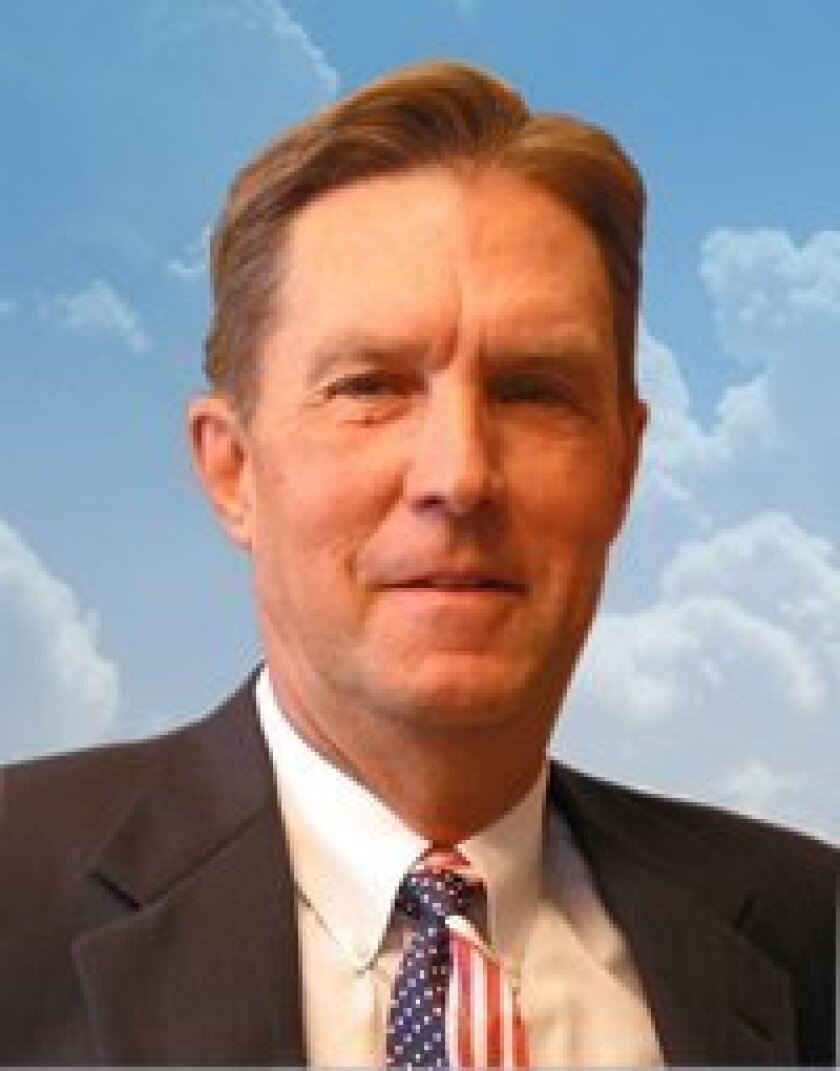 By Joe Tash
john-stahlIn his quest to win the 52nd Congressional District seat, retired Del Mar business executive John Stahl faces a number of obstacles: a crowded field of 10 candidates, the reluctance of local media to cover political newcomers, and a county Republican establishment that is endorsing GOP incumbents, including U.S. Rep. Brian Bilbray, R-San Diego.
Bilbray, Stahl and eight other candidates are running for a seat in the newly redrawn district, which includes parts of the city of San Diego, such as Carmel Valley, La Jolla and Rancho Bernardo, along with the cities of Coronado and Poway. Every 10 years, following the U.S. Census, the boundaries of legislative districts are redrawn to balance district populations.
While Stahl's campaign does face challenges, he's also got some things going for him, such as a staff of volunteers who have helped him gather signatures and walk precincts, and an ample campaign war chest. Stahl loaned his campaign $600,000, which puts him second behind Bilbray in fundraising.
Stahl, 65, a Republican who spent 32 years in the semiconductor business and also served as a Navy pilot, estimated he will need 20,000 votes to be one of the top two finishers in the June primary and advance to the November runoff election.
"I think that's very doable," he said. "But if I get blocked out of all the TV debates, that's going to be a tough thing."
Stahl referred to what he said was a decision by KPBS television to exclude him from a televised debate in March because he didn't score high enough on a poll taken earlier in the year.
Among the candidates for the 52nd District seat are Port Commissioner and former San Diego councilman Scott Peters, and former state legislator Lori Saldana, both Democrats. Rounding out the field are developer Gene Hamilton Carswell; business owner Shirley Decourt-Park; retired Navy Capt. Jack Doyle; physician Wayne Iverson; physician Ehab T. Shehata; and business consultant John L. Subka.
Federal Election Commission filings show Bilbray had raised just over $1 million, during the current election cycle, followed by Stahl, $621,000; Peters, $459,000; Saldana, $214,000; and Iverson, $104,000. Candidates who raise or spend less than $5,000 are not required to file with the FEC.
Stahl described himself as a fiscal conservative with two key goals if elected: to balance the federal budget within three to five years, and to get the country weaned off foreign oil by 2020.
One of the major problems with the current Congress, he said, is the political parties have carved out safe seats for members across the country, meaning incumbents don't have to compete with challengers.
The 52nd District race, with a closer balance of Democrats, Republicans and voters who decline to state their political preference, is the most competitive in San Diego County, he said.
If elected, he said, he would hold monthly town hall meetings to hear from his constituents on major issues, and would use the input in deciding how to vote.
Rather than representing the voters in their districts, he said, members of Congress are "bought and paid for" by corporate contributions funneled through political action committees.
He suggested Congress should cut its own pay by 15 percent and dramatically trim back supporting staff.
The government should spend no more money than it takes in, and do away with practices such as automatically increasing the budgets of federal departments, and forcing federal agencies to spend all of the money in their current budget or risk a budget cut the following year.
He also said the government has hundreds of billions of dollars' worth of wasteful, duplicative and inefficient programs which should be eliminated.
Simplification of the tax code would be another priority if he is elected, Stahl said, by closing loopholes and making the tax system fairer.
"You have an obligation to pay some tax as a citizen. Somebody has to pay for legitimate services," he said.
Among the government's essential services, he said, should be national defense, improvements to infrastructure and "reasonable regulations."
To get his message across, Stahl has put up a dozen billboards around the district, and paid for air time for a radio program, "Solutions for America," which is broadcast from 7-8 p.m. every weeknight on KCBQ Radio, 1170 AM. He also plans to put out yard signs, and use social media such as Twitter and Facebook.
"Name recognition alone shouldn't be the deciding factor," he said. "I think we've got a fighting chance."
For more information, visit www.stahl4congress.com.
---