First Tehyathon 5k fundraiser, walk and concert to be held in Carmel Valley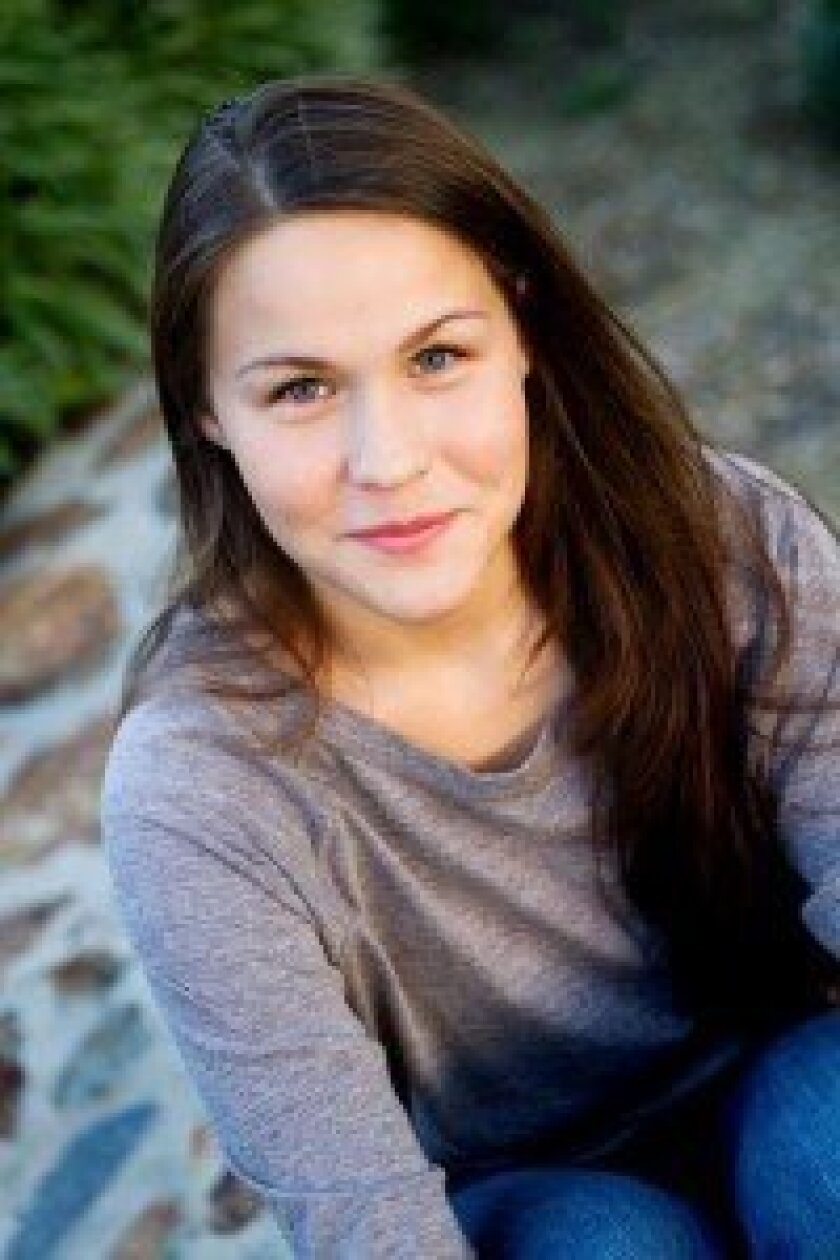 Cathedral Catholic High School, Outreach Through Dance, Feeding the Soul Foundation, and Make-A-Wish San Diego are all supporters of Tehya Foussat as she fulfills her vision to create a day of inspiration and celebration with Tehyathon, a 5K Fundraiser, an Inspiration Walk, and a Celebration Concert on Sunday, April 21.
Doors open for the event at 1 p.m.; the sporting event starts at 2 p.m. and the concert ends at 8 p.m.
The event will be held at Cathedral Catholic High School, 5555 Del Mar Heights Road, San Diego, 92130.
"When Make-A-Wish San Diego asked me what I wanted, it was easy to answer, I want to celebrate the people who have helped Tehyathon and to inspire others to make a difference in their communities," said Tehya. "No matter what circumstances you are facing, you always have the choice to inspire people and to celebrate the wonderful things that are happening."
Tehyathon, Inc. is a nonprofit 501(c)(3) organization founded by Tehya and her former teacher, Martin Reisert. Tehyathon was formed with the purpose of raising funds to increase awareness of a serious birth condition called Spina Bifida. The organization offers support to patients and their families who live with the challenges of Spina Bifida and its related conditions. In addition, they also focus on serving those in need with its Tenderness Totes Program.
The event will feature Adaptive Sporting Events, including wheelchair races for our friends with medical or mobility challenges – celebrating and commemorating them as Honorary Tehyathon Athletes for the Day. There will be a mini-carnival and a jumper for the kids, vendor booths, a variety of food trucks and snack booths available during the festivities. There will be lots of entertainment on the field during the races.
The day will conclude by honoring the Tehyathon Athletes, volunteers, and donors with a Celebration Concert produced by Feeding the Soul Foundation and Outreach Through Dance, featuring inspirational speakers, singers from the San Diego music scene, high-energy hip-hop and contemporary dancers, and other performing artists.
Charitable contributions and donations received throughout the day will benefit the Tehyathon Tenderness Totes Program, which are "survival packs" for the homeless and anyone in need. Generous donations will allow Tehyathon to create and distribute more Totes within the community.
With past support from our Athletes and Donors, Tehyathon has distributed over 600 Tenderness Totes to those who need them most. Our goal is to give away over 1000 totes by June 1, 2013.
For more information, please visit www.tehyathon.com.
Tehya was born with the most severe form of Spina Bifida. Lipomyelomeningocele occurs when the spinal cord is exposed through an opening in the spine, resulting in partial or complete paralysis of parts of the body. The paralysis may be so severe that the affected individual is unable to walk, and he or she may have other issues affecting neurological function.
Tehya's parents were told before she was born that she might have little to no quality of life. To that they replied, "Well thank goodness you are not in charge of her quality of life!"
So she he grew up without boundaries and there was no activity or sport that was beyond her reach. Soon the girl who wasn't supposed to walk became a competitive cheerleader, gymnast and swimmer. Even though she's had multiple surgeries throughout her life, she thrived in her active environment and with the patient support of her gymnastics coach, she was able to tumble and cheer with her teammates.
A few months after her third spinal cord surgery, her medical condition mysteriously deteriorated and she started to lose function. She was no longer able to walk or run, and she suffered from debilitating headaches, neck and back pain, and several other neurological deficits. She was no longer able to attend school regularly and was tutored at home. Once active with friends and after-school activities, she spent her days at doctor appointments and in bed with severe pain.
After months of traveling and endless hours of research, Tehya and her parents were finally able to get the answers that they needed from a specialist in New York. The recommendation was for Tehya to undergo a radical spinal cord surgery, but Tehya and her family decided to try alternative therapies before contemplating another serious operation.
Through all of this, Tehya worked diligently through her pain, and although she missed many days of school due to severe pain and illness, she was able to maintain her 4.0 grade point average. She went on to run for ASB President and won the honor to represent her school.
As the year passed, she continued to struggle through painful days, but she made it through and actually received two awards at her graduation ceremony.
She received the Presidential Award for Academic Excellence which is given to students who are able to maintain a 4.0 GPA. She also received the esteemed "Heart of Our School Award", which is given to two students each year. This award recognized Tehya as someone who consistently displayed the "Six Pillars of Character" — trustworthiness, respect, responsibility, fairness, caring, and citizenship.
Although Tehya has faced many obstacles in her life, she does not let those challenges stop her from enjoying herself, inspiring others, and participating in many activities. She hopes to make a difference in this world with her positive, uplifting attitude.
She found her strength when it was so difficult to continue; she used her talents to compensate for her medical condition, and she is sharing her gifts to support the Spina Bifida community and provide loving care to the homeless and those in need.
---