Annual 'Stamp Out Hunger' drive set for May 9 in Carmel Valley area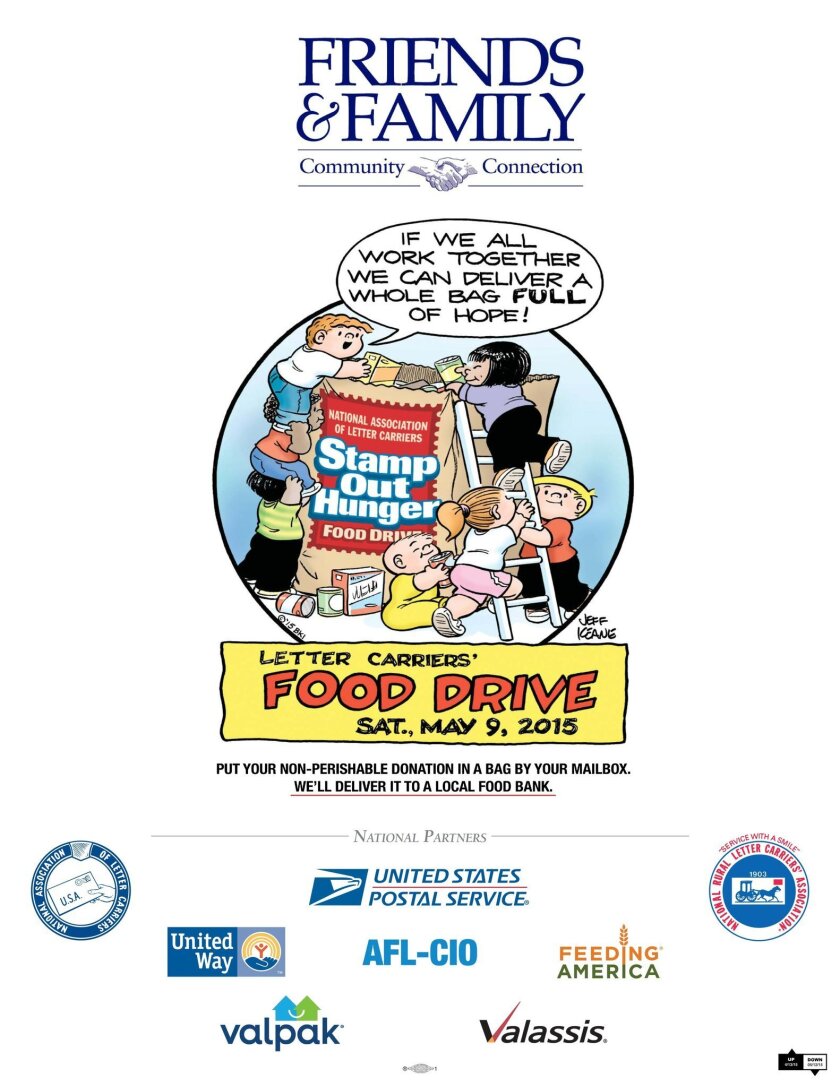 The annual "Stamp Out Hunger" food drive organized by the U.S. Postal Service is taking place on Saturday, May 9. Residents and businesses can put nonperishable food donations right by their mailboxes that day for their letter carriers to collect.
The top requested non-perishable food items are: cereal, pasta, pasta sauce or spaghetti sauce, rice, canned fruits and vegetables, canned meals (such as soups, chili and pasta), 100% juice, peanut butter, macaroni & cheese, canned protein (tuna, chicken and turkey), beans (canned or dry).
Donations will be delivered to local food banks. In the Carmel Valley/Sorrento Valley area, this year, Friends & Family Community Connection has been selected to directly benefit from donations. The organization will use those donations to help local families in need with emergency food throughout spring and summer.
The group is also looking for volunteers and extra storage space to sort the food.
For more on Friends & Family Community Connection, visit www.ffccsd.org. For more on the Stamp Out Hunger drive, visit https://www.nalc.org/community-service/food-drive.
---