For the Belly Up, a rich musical legacy
By Rob LeDonne
It goes without saying that Meryl Klemow loves her job. As the Promotion and Hospitality Manager at the Belly Up in Solana Beach, Klemow is an ardent fan of music and the business that encompasses it. "When I first applied, I told them I would do anything, even if meant scrubbing the floor. I stepped in as a receptionist, then did website work, then ticketing, leading up to my position today."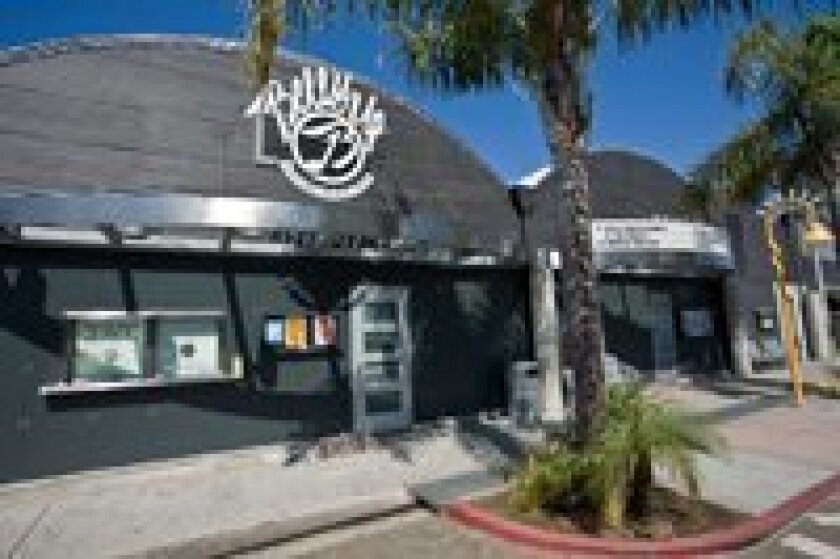 For fans of live entertainment in the North County area, not many places compare to the unique nature of the Belly Up's legend and rich history. First opened in 1974 by entrepreneur Dave Hodges, it was named the Belly Up because everyone told him a live music joint in Solana Beach would fail and go "belly up," even though "most people think he got the name from the term 'belly up to the bar,'" says Klemow. Throughout the rest of the '70s and '80s, the Belly Up gained a reputation as the go-to spot for a fun night on the town. The first incarnation of the venue featured such staples as a ping pong table (which the staff is asked about to this day), and a now-infamous disco theme on Monday nights, which drew in excess of 600 people every week during the genre's heyday. "We tried to recreate it with a weekday Rub-A-Dub Reggae night, but it just wasn't as successful as the disco night. Though I have to wonder if that was just a different time. Back then, people in their 20s used to go out every night, but now I don't know anyone that's hitting the town every day."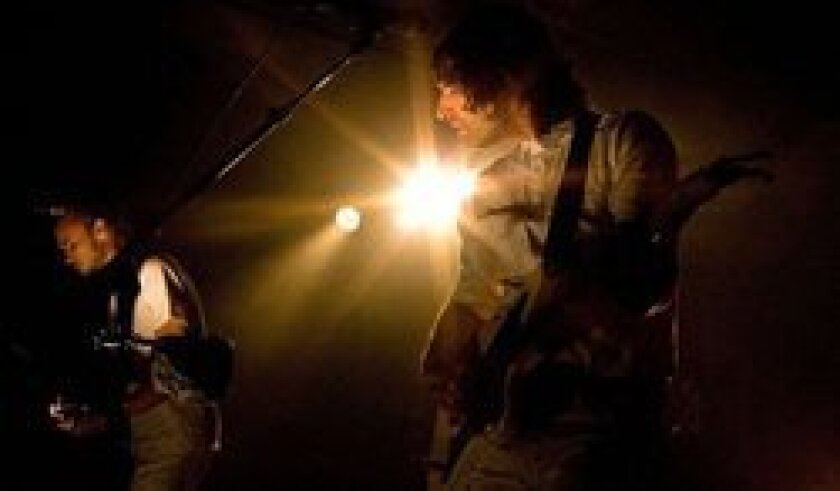 As popularity of the club remained steady, ownership changed hands from Hodges to Steve Goldberg and Phil Berkovitz, two restaurant industry entrepreneurs with an eye for the entertainment industry, who are nearing their nine-year anniversary heading the venue. Goldberg and Berkovitz, who also own the Pacific Coast Grill in Cardiff, expanded the team at the Belly Up and have managed to keep up with an ever-changing music industry and economy. Explains Klemow: "Steve and Phil really wanted to keep the same model of booking lesser known local bands and national acts, as well as bigger known locals and smaller national artists. We get them in every single category."
Helping out with booking is musician Chris Goldsmith, a five-time Grammy winner whom the staff calls their "musical guidance counselor."
"He gives us advice on everything from what bands are hot, making deals and offers, and how to be more efficient. He's the most knowledgeable about the business because he's out in the field performing," said Klemow. "We wouldn't be where we are without him."
The range of shows the Belly Up books, both past and present, range from legendary artists like Etta James and B.B. King, to buzzed-about newer acts such as AWOL Nation and Delta Spirit. Countless artists also performed at the Belly Up way before hitting it big, such as the Black Eyed Peas.
"They were here when they were much smaller," remembers Klemow. "Everyone thought they were great, but it wasn't a sold out crowd at the time."
The most popular shows from Belly Up history can be judged by how fast tickets sell out, and Death Cab for Cutie holds the record after every ticket was gone after two minutes on sale. "Everyone thought the ticketing link was broken on our website. I called up our ticketing system, and they said 'no, you sold out.'"
However, sometimes lesser known bands are most impressive.
"One act I really liked was Concrete Blond," says Klemow. "Their female lead singer is so good; I thought she was going to blow the roof off the place. She totally dominated the audience. Working with them behind the scenes, where you see what artists are really like, she was extremely nice with both us and the fans. Life on the road is hard, and some people don't act like that, but she did."
Looking into the future, the bookers at the Belly Up have a packed schedule this upcoming winter. Among the highlights: a holiday show courtesy of Chris Isaak on Dec. 8, Justin Townes Earle on Dec. 12, Ra Ra Riot on Feb. 15, and Kenny Rogers in March. Said Klemow: "If we really want a band we'll book them as far out as can be, because from October through April we seem to have more bands than (available) days."
For now, Klemow and her team will continue to keep an eye out for new acts and extend the reign of the venue in Solana Beach. "The Belly Up is special because of the way we get everything done. We are so laid back, but we know how to work hard. I think it has something to do with being so close to the beach."
For more information on the Belly Up, check out its website: www.bellyup.com
---