For TPHS alumnus and Solana Beach author, fantasy comes alive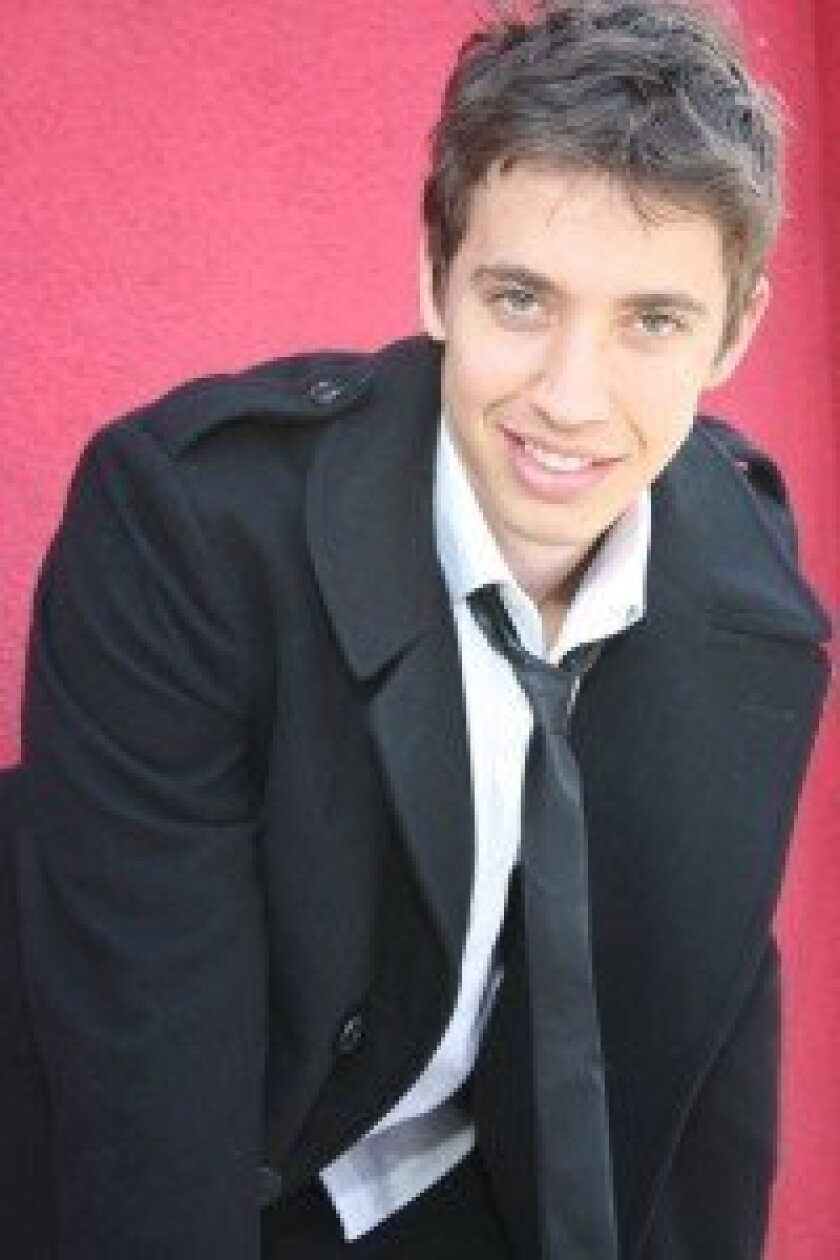 By Rob LeDonne
When 27-year-old Matt Wolf was attending Torrey Pines High School in Carmel Valley about 10 years ago, he was a stellar student.
"I was this crazy, 4.17 GPA honors kid and I didn't even care about reading and writing at the time," he explains from his Solana Beach home. "I continued on that road for awhile until I hit a breaking point."
The pressures of enrolling in honors classes and keeping up perfect scores got to him, and Wolf said he needed to escape, which came in the form of fantasy books — which wound up spurring first a dream, and now a career, as an author.
For the past eight and a half years, Wolf has been working on a the "Ronin Saga," a fantasy trilogy that focuses on themes of honor — the same themes that helped him through his high school years, when he was devouring novels by authors such as Terry Goodkind.
"I had these characters who were role models to me," explained Wolf. "So what I tried to do was to create that in the Ronin trilogy."
Wolf didn't think to pursue a career in literature right away; when he graduated Torrey Pines, he attended Oregon State University and majored in astrophysics.
"I thought I was into it, but didn't feel like I was following my true passion," Wolf remembers.
"One day, after reading Terry Goodkind (a well-known fantasy author), I went on a walk and started to think about an original story that centered around goblins and all sorts of stuff. I ran back home, sat down at my computer, and started writing."
theknife'sedgecoverAfter those first few pages, it was thanks to the encouragement of Wolf's mother that he switched majors from astrophysics to literature which, like most other things, Wolf excelled at and not only learned how to write, but to read and write in Olde English and Japanese as well.
After writing thousands of pages, Wolf started sending his material out: "I hit a lot of ups and downs. It's just crazy. I wrote countless drafts, and at one time it was 1,000 pages, and at another point it was just 400 pages."
After sending his material out to publishers, he hit a ton of dead ends while at the same time garnering some high profile support along the way. New York Times bestselling author Tracy Hickman read his manuscript, and Wolf says "the only criticism he had for me was about the cover. So that was really awesome."
In the end, Wolf wound up posting a Kickstarter page to raise some funds and was blown away by the response he received. "At first I sent it out to my Facebook friends and a ton of people I knew donated, but after awhile there were plenty of people I didn't know pledging big dollar amounts," said Wolf, who is in the process of self publishing the book which should be available on Nook and Kindle devices soon.
"My ultimate goal is to catch a publisher's eye. If I just get a huge fan base, who knows how long I'll stay being self-published."
For now, Wolf is celebrating the hard copy release by holding a party at Rancho Valencia on Sunday, April 28, from 3 to 6 p.m. Says Wolf, looking back on his journey from the mere idea to a completed project: "In my mind I always wanted to do this grassroots movement that consisted of really passionate kids who were like me, when I was reading these fantasy stories. They all have characters that can be role models, they're larger than life and stronger than you can ever be, so when I talk to kids about this, I love seeing their eyes light up."
For more on the "Ronin Saga" and Wolf himself, check out https://roninsaga.com/
---