Former Carmel Valley student releases second book of epic 'Ronin' saga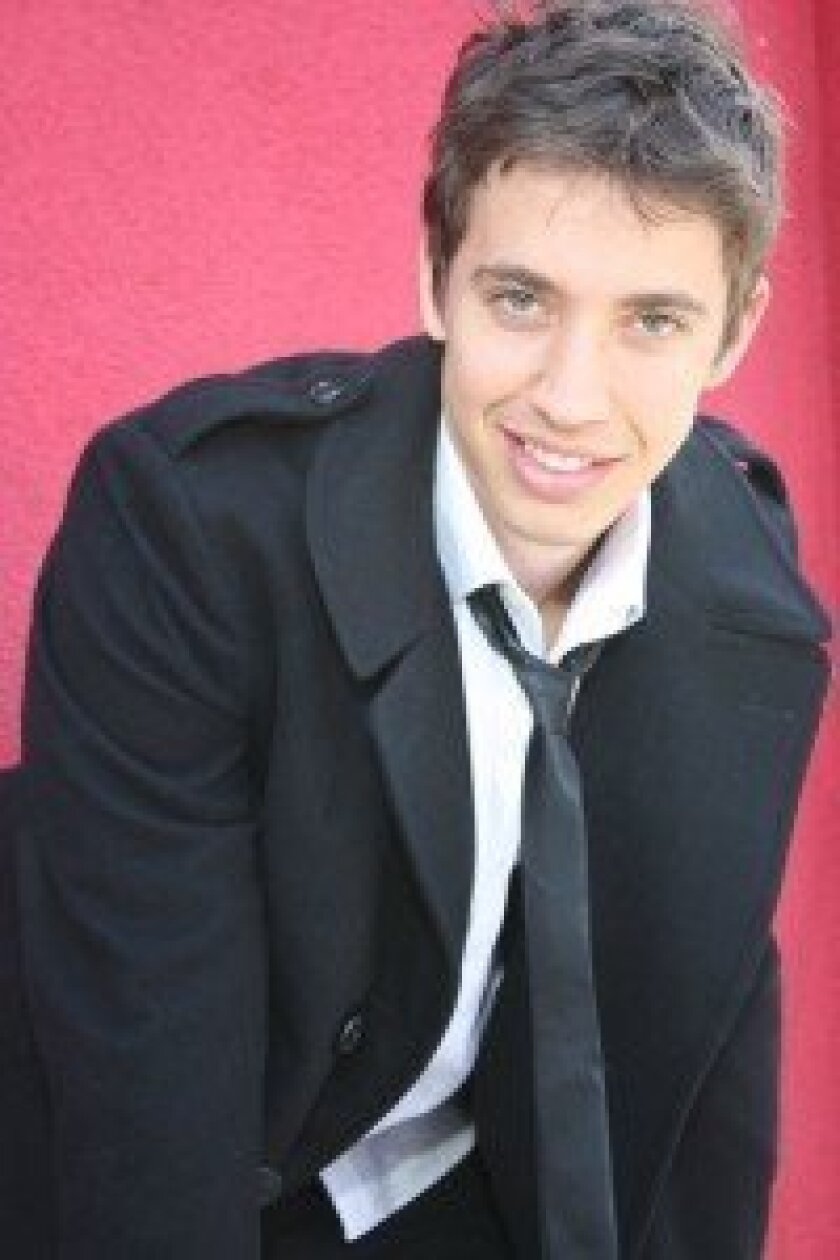 By Rob LeDonne
Hot on the heels of the release of his debut novel, "The Knife's Edge," Torrey Pines High School graduate Matthew Wolf is eagerly anticipating the release of his second book in two years, "Citadel of Fire."
The novels are the first two installments of Wolf's epic fantasy series dubbed The Ronin Saga, which he explains as a sort of "Lord of the Rings"-style story combined with elements of "Knights of the Round Table."
"I wrote 8 1/2 hours a day, nonstop," said Wolf of his busy schedule in order to complete "Citadel of Fire," which famed book reviewer Kirkus recently summed up as "a richly detailed, complex fantasy universe populated by intriguing characters who will continually surprise readers throughout the briskly paced tale."
The rave review comes as no surprise, considering Wolf tweaked his story thanks to the guidance he received from the release of his first book, "The Knife's Edge."
"I was reading every single review I got and trying to see what people loved about the story, and what I personally loved about the story," explained Wolf. "It was a cool moment to fill in the gaps, especially having the characters and dialogue evolve."
Fortunately for Wolf, the release of "The Knife's Edge" (which began when the budding author was attending Torrey Pines High and took nine years to complete), yielded plenty of sales and reaction.
"I had high expectations, and in some ways we've met a lot of them," Wolf said. "In the first month of sales, we hit the top 2,000 of all books on Amazon.com, and at one point we were in the Top 5. Some of the reactions I'd love, and others I would not. When I first started reading the reviews, they could either make or break my day."
Now, no longer a new face to the literary world, Wolf is an established author and has the fans to prove it. He recently attended Comic-Con and says it was the first time he "didn't really have to sell anyone on the book."
"It was weird for me to have a line of people wanting to buy the book," he said. "I was used to giving a whole rundown of what the series was about, but this time we had a flood of people walking up to the table."
Wolf says "Citadel of Fire," scheduled for release on Thursday, Aug. 14, answers many questions that "The Knife's Edge" left ambiguous.
"My problem at first is that I tried to hide a lot from people," he says. "Book One had a lot of questions, and Book Two answers these questions and explores a whole new world. It takes place in a land of magic, where mystical creatures abound. It's a kingdom of fire."
Now that "Citadel of Fire" is complete, don't expect Wolf to slow down anytime soon. He plans to make The Ronin Series a nine-part story, which means that the final book won't come out until around the year 2022. Until then, he's basking in the glory of completing his latest release.
Said Wolf, "I couldn't be more happy with how it came out."
For more on Matthew Wolf, "Citadel of Fire," and the Ronin Series, visit
.
---