Friends of the Powerhouse benefit assists projects, Del Mar Lifeguards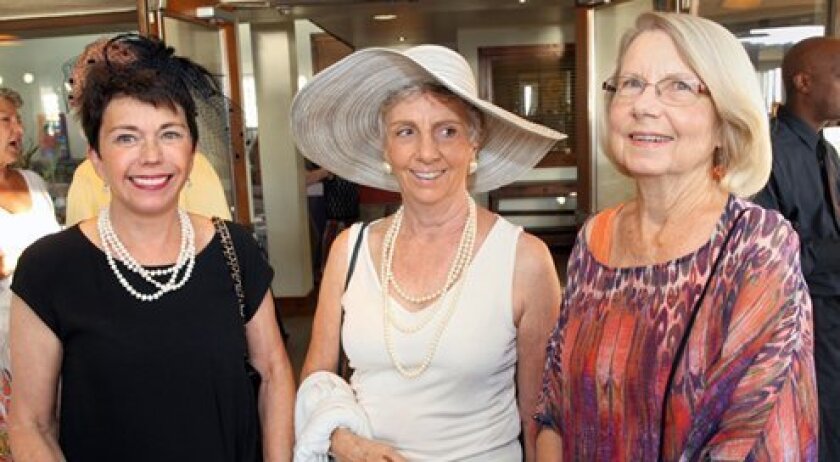 Powerhouse DM Lifeguards
()
Powerhouse DM Lifeguards
()
Powerhouse DM Lifeguards
()
Powerhouse DM Lifeguards
()
Powerhouse DM Lifeguards
()
Powerhouse DM Lifeguards
()
Powerhouse DM Lifeguards
()
Powerhouse DM Lifeguards
()
Powerhouse DM Lifeguards
()
Powerhouse DM Lifeguards
()
Powerhouse DM Lifeguards
()
Powerhouse DM Lifeguards
()
Powerhouse DM Lifeguards
()
Powerhouse DM Lifeguards
()
Powerhouse DM Lifeguards
()
Powerhouse DM Lifeguards
()
Friends of the Powerhouse held a "Bing Crosby-style" event and fundraiser Aug. 6 at the Powerhouse Community Center in Del Mar.
Proceeds will benefit the Friends' community enhancement projects and support the Del Mar Lifeguards.
The event included hors d'oeuvres, a buffet dinner, silent auction, and the Wall of Wine, plus no-host bar. Each attendee received a Clubhouse entrance ticket to the Del Mar races and had the opportunity to see the lifeguards' Tiki Torch surfing after sunset. For more information, visit friendsofthepowerhouse.org. Photos by Jon Clark.
---