From victim to advocate: 'Brave Miss World' documentary focuses on one woman's journey
By Kristina Houck
Just weeks after being brutally attacked and raped, Linor Abargil was crowned Miss World 1998.
Since then, Abargil has used the spotlight to be a voice for other victims and fight against sexual violence. Her journey was most recently chronicled in the documentary "Brave Miss World," which makes its Southern California debut Oct. 5 at the San Diego Film Festival.
"She was so riveting and so compelling that I agreed to take the journey with her, not knowing what a whirlwind it would become," said director and producer Cecilia Peck, daughter of the late actor and La Jolla native Gregory Peck.
Abargil briefly modeled in Milan after being crowned Miss Israel. Then 18 years old, she became homesick and her modeling agency put her in touch with travel agent Uri Shlomo to book her a flight home. He told her there were no flights available from Milan, but offered to drive her to Rome instead. This began what she describes in the film as "the longest hours of my life."
Shlomo tied her up with rope and masking tape, and stabbed and raped her repeatedly. He put a bag over her head and strangled her. Abargil managed to escape, which is detailed in the film.
"She was so unashamed in speaking about rape. I had never listened to anyone talk about it like that," Peck said. "From the beginning, she said, 'Why should I be ashamed? The fault was his, not mine.' I realized that that kind of courage and refusal to blame herself or be ashamed could help a lot of other women who might be hiding it or keeping it inside."
From South Africa townships to U.S. college campuses, the documentary follows Abargil as she reaches out to other survivors.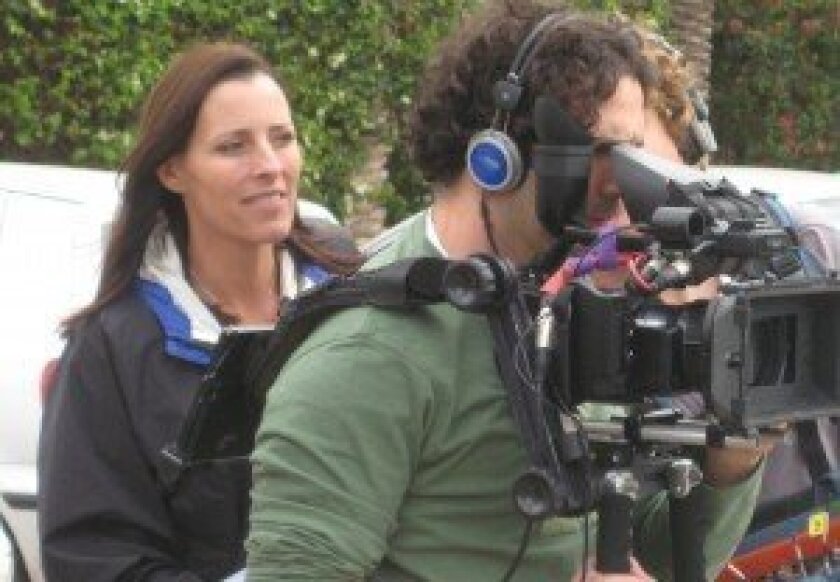 Although Shlomo was eventually exposed as a serial rapist and received a 16-year conviction, Peck points out that Abargil's trauma is never far behind her. Her trauma resurfaces during the film when her rapist comes up for parole.
"She was constantly triggered by meeting with other survivors," Peck said. "It was extremely hard on her. She often had to shut down filming and she had to seek emergency therapy, but she always came back and wanted to persevere and continue. That kind of courage was very inspiring to us as filmmakers."
"Brave Miss World," which took nearly five years to complete, debuted in June at AFI Docs, a documentary film festival by the American Film Institute in Washington, D.C. The film will be screened at a number of other festivals, including the Chicago International Film Festival and the Mumbai Film Festival.
"Brave Miss World" will be released in Los Angeles and New York theaters in December, Peck said. The film's team, which is also considering two television broadcast offers, is set to launch an educational and community screening series across the country in January.
"The film, to me, is about Linor's call to action. It's also about one woman's journey from being a teenaged victim of a rape crime to an empowered lawyer and activist," Peck said. "I think the film is full of hope for survival and for healing. It takes a lot of work, but you can go on with your life as long as you seek help. I just hope that message is conveyed."
The screening begins at 6 p.m. on Oct. 5 at ArcLight La Jolla, 4425 La Jolla Village Dr. San Diego. A Q&A session with Peck will follow the screening.
For more information, visit
.
---