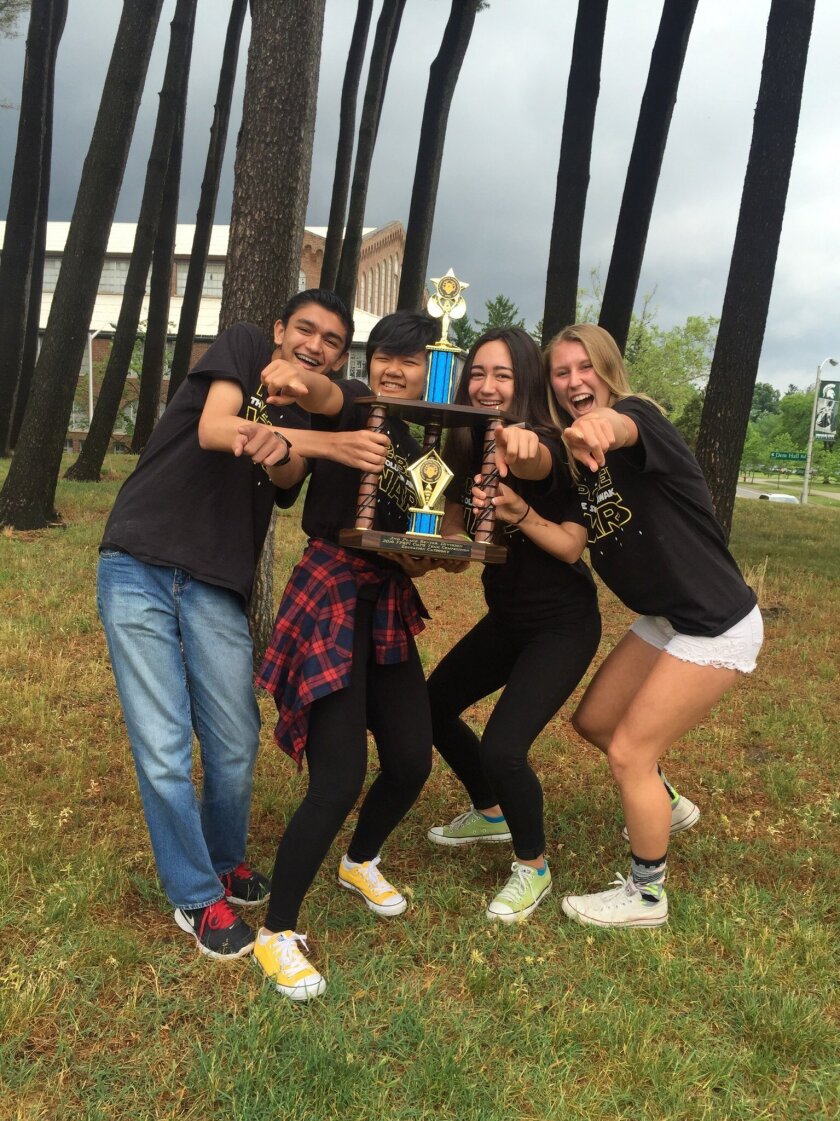 Canyon Crest Academy's Future Problem Solving team traveled to Michigan State University recently to compete in the Future Problem Solving Program 2016 International Conference and did "exceptionally well."
The problem solving team, which just hosted a Harry Potter-themed fundraising walk for the Carmel Valley Public Library in March, was awarded second internationally for its project. This competition featured the top 25 teams from over 70 states and countries from around the world. After qualifying, the team members (Rithvik Rao, Marissa Wu, Liana Merk, Kragen Metz, and - not pictured - Katy Laliotis, Julia Wisnia) presented their work in front of international judges, where they then took 2nd in the education category.
Additionally, the team's scenario writer, Marissa Wu, and her international team placed first in this competition. In this process, Marissa and her teammates created a multi-part storyline that fit within the given future scene at the competition. For more information, visit fpspi.org.
---