Girls Scouts holding sports equipment drive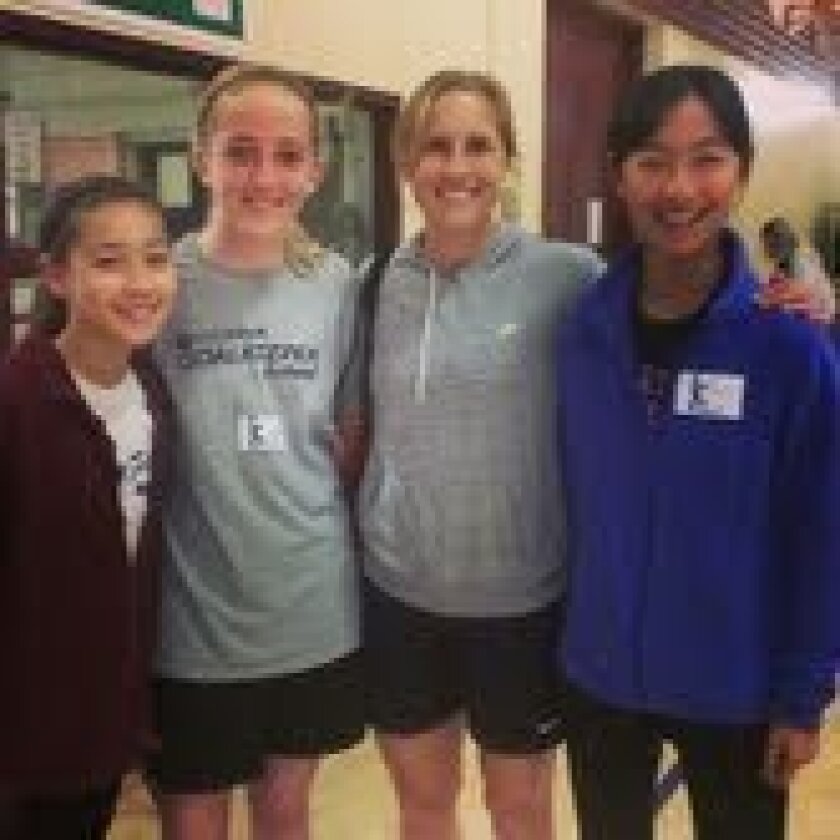 For their Girl Scout Silver Award project, Linette Pan and Ally Deremer are organizing a community sports equipment drive. They will be sending the equipment to impoverished nations though Sports Gift. Items they are collecting include any new or used balls, uniforms, and any other sports-related items.
"We are both athletes who have played competitive soccer and competitive basketball, which is what inspired us to choose this project. Since children in other countries sometimes never even get to own a ball, we are trying to get sports equipment to more kids across the globe. Currently we are collecting equipment into the end of April."
Community members can drop off donations at drives being held on Saturday, March 23, and Saturday, March 30, from 9-10 a.m. and 4-5 p.m. (both dates) at Carmel Knolls Park.
Directions:
Go EAST on Del Mar Heights Road 2.5 miles
(past Torrey Pine High School) to Carmel Canyon. Turn RIGHT onto
Carmel Canyon, go to light at intersection of Carmel Knolls. Park is on NORTH WEST corner of intersection. Turn RIGHT onto Carmel Knolls
and park in lot on RIGHT.
For more information or to donate at other times, email: sportsdrive4gs@gmail.com
---