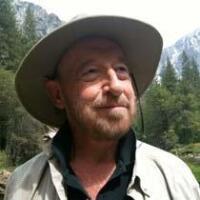 Gordon Clanton
Latest From This Author
Michael Dukakis, 83, former governor of Massachusetts and 1988 Democratic candidate for president, spoke recently to the Rancho Santa Fe Democratic Club where I am VP for programs.

By Gordon Clanton North Coast columnist Crest Canyon Open Space Park Preserve is a regional treasure, an exquisite wonderland of steep, orange sandstone cliffs and slopes dense with fragrant coastal sage scrub and southern maritime chaparral.

A growing number of "independent" voters hold that there is no meaningful difference between Democrats and Republicans.

By Gordon Clanton Keynoter.

By Gordon Clanton My friend Louis Terrell, 75, died Friday, Jan. 3.

By Gordon Clanton On a recent visit to the Torrey Pines State Beach, I came upon the sights and sounds of a major reshaping of the natural world.

BY GORDON CLANTON When I tell people I am associated with the Rancho Santa Fe Democratic Club, reactions are predictable: "Rancho Santa Fe Democrats: Isn't that an oxymoron?"

By Gordon Clanton • After his Prop 30 tax increase passed by 8 percentage points, Jerry Brown has an easy path to re-election in 2014.

I have been writing about local politics in the North Coastal press for more than 25 years.

gordonBy Gordon Clanton Mail ballots went out Oct. 8.

The November ballot gives voters 11 opportunities to make law.