Carmel Valley Middle School Green wins Middle School Championship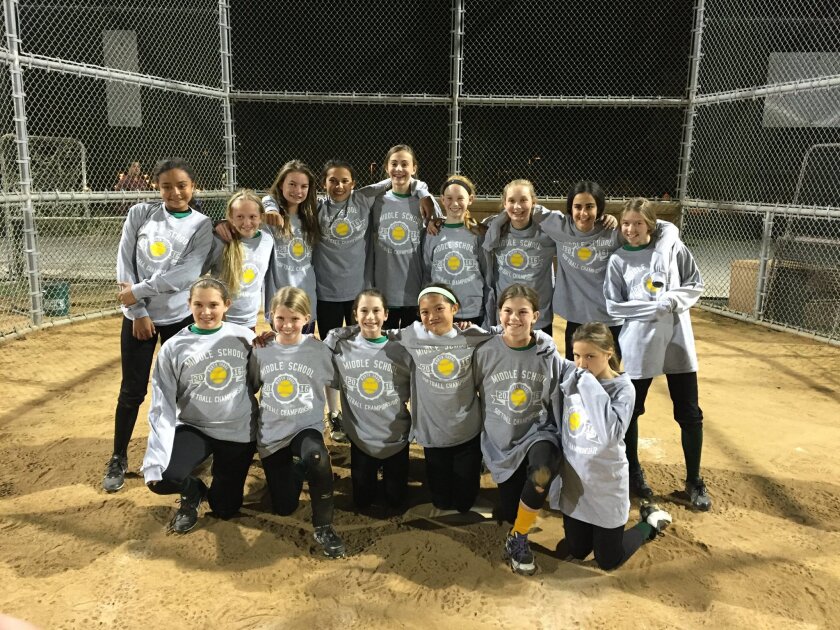 Carmel Valley Middle School(CVMS) Green clinched the North Shore Girls Softball Middle School Championship in a seven inning battle. The team of 6th and 7th graders prevailed despite giving up a 7-1 lead to CVMS Black in later innings.
The teams were tied going into the 7th inning when CVMS Green scored two runs. Their opponents scored one in their last at-bat, giving the green team the Championship, 9-8.
The game capped a short season of great competition for North Shore's Middle School league, including teams from Oak Crest, San Dieguito, Earl Warren and Carmel Valley Middle Schools.
---