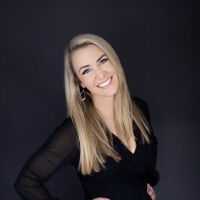 Heidi Bartolotta
Latest From This Author
Life can be overwhelming on a good day, let alone when there is a pandemic going on.

I think that most of us will agree that change is hard. Really hard, especially these days.

Life is incredibly stressful these days, especially for parents who are managing jobs and a family.

Visualization is a powerful tool that can be used in many aspects of our lives.

What if told you that I'm an "Influencer?" I bet you would not be surprised.

Success does not happen overnight.

Year-in and year-out I see women around me throw themselves into their goals, only to exhaust themselves mentally and/or physically.

The marketing team concept is not a new one – and this tried and true approach to business has stuck around simply because it works.

Ten years ago, success surrounded me. My career as a pharmaceutical sales rep was thriving.

After having kids, many moms will take only a brief maternity leave before heading back to work.

It seems as though the closing of the year is almost a prerequisite for taking stock of where our lives are going and what changes we'd like to make for the coming year.

The holidays are often a special bonding time for families.