Holiday event in Carmel Valley with Ann Romney to raise money for breast cancer and vision research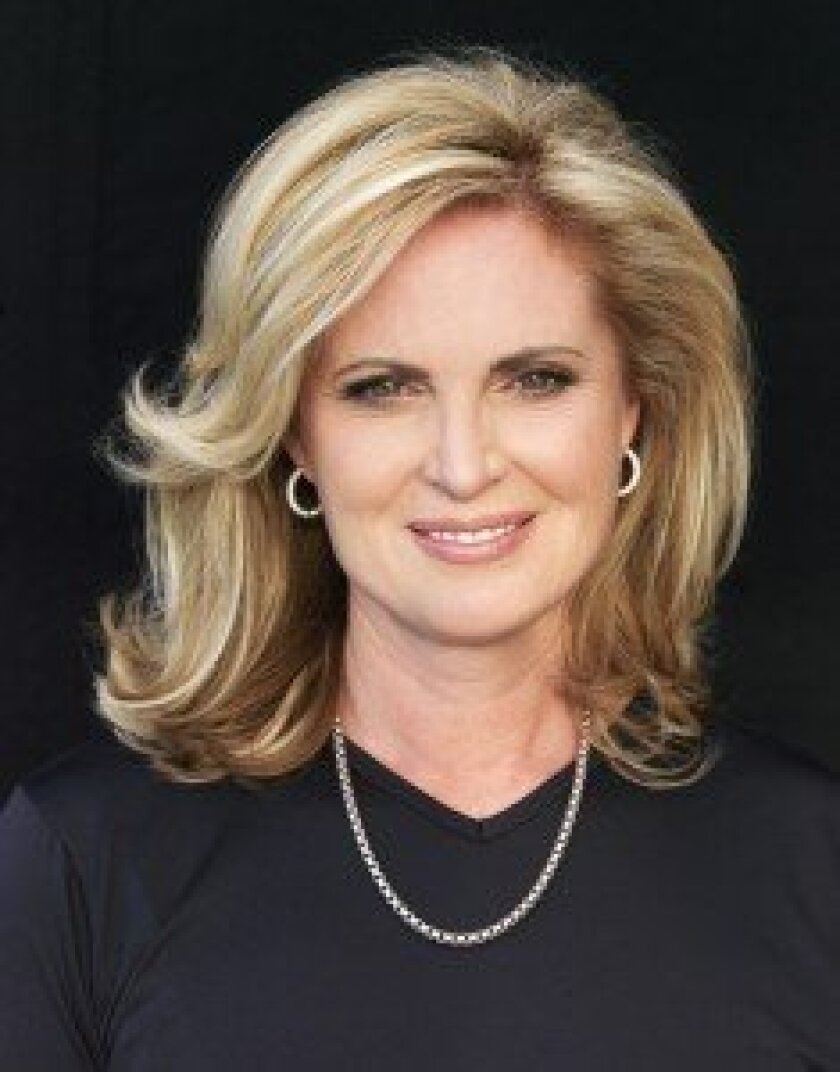 By Kristina Houck
As a three-time breast cancer survivor and mother of a son with a vision disorder, Vivian Hardage is passionate about medical research.
Headed by Hardage, a Rancho Santa Fe resident, the Vision of Children Foundation is hosting "Vision of Success," a holiday high tea on Dec. 9 at The Grand Del Mar. The event will raise funds to support breast cancer and vision research. Ann Romney, a breast cancer survivor and health advocate, will speak about the critical need for medical research.
"I felt like because of my passion for vision research, I couldn't do a breast cancer fundraiser without doing one for vision, and I couldn't do one for vision without feeling like I needed to do something for breast cancer," Hardage said. "It's all under the umbrella of the importance of medical research. Without medical research, there would be no cure for any disease, and there are so many things out there that are devastating for families like mine."
After they learned their son had ocular albinism, a genetic vision disorder, Hardage and her husband established the Vision of Children Foundation, which aims to cure hereditary childhood blindness and vision disorders, and to improve the quality of life of visually impaired individuals and their families.
Although Hardage remains focused on finding a cure for vision disorders, she is now also passionate about finding a cure for breast cancer. She was diagnosed with breast cancer in 1994 and later diagnosed with inflammatory breast cancer, a rare and aggressive form of breast cancer, in 2010. After multiple surgeries and rounds of chemotherapy and radiation, the cancer returned.
October marks 11 months that Hardage has been in remission.
"Anyone who has been through breast cancer shares a great concern for curing the disease," said Hardage, whose son, Chase, is now a 24-year-old college graduate. "Once you've had it, it really never totally leaves the back of your mind."
Aside from non-melanoma skin cancer, breast cancer is the most common cancer among women in the United States, according to the Centers for Disease Control and Prevention. According to the National Cancer Institute, experts estimate that about one out of every eight women born today will be diagnosed with breast cancer at some time during her life.
"It's so important to me that women learn there are many different types of breast cancer," Hardage said. "They need to learn what resources are available here in our community."
In addition to Romney's speech, the holiday event will feature a live auction, opportunity drawing and informal modeling. Funds raised at the event will benefit the Vision of Children Foundation and the American Cancer Society to support local breast cancer and vision research.
"There are a number of scientists and researchers here working on this problem right now," Hardage said. "It was important for us that the money raised here stays here because we do have such great resources already working on potential cures."
Vision of Success begins at 2 p.m. on Dec. 9 at The Grand Del Mar's ballroom.
To purchase tickets or become a sponsor, call 858-314-7917 or visit
---