Human Error is Largest Contributor to Poor Child Safety Seat Performance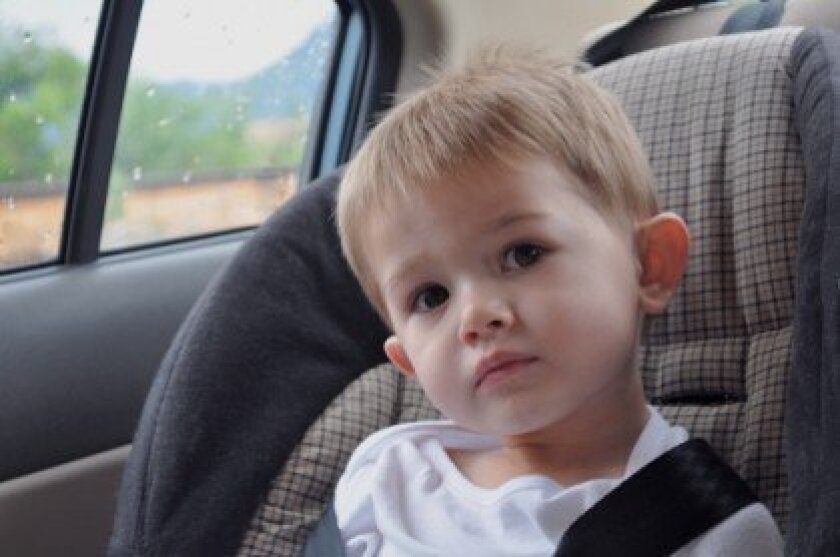 By Michael Pines, Accident & Injury Prevention Expert
The National Highway Traffic Safety Administration reports that car accidents are the leading cause of death for children between the ages of one and 13. Even though we aim to keep our children safe by the use of child car seats and restraints like boosters, human error when it comes to the proper installation and use of car seats causes many preventable injuries and even death.
On the heels of Baby Safety Month, Chicco USA lead a new national survey revealing that the majority of parents underestimate the minimum age to safely turn car seats into a front-facing position. Even more alarming, the study showed that parents still turned car seats into a forward-facing position despite 90 percent of all parents that actually knew better.
Less than 31 percent of parents are following manufacturer car seat safety guidelines as to when to turn seats into a forward-facing position. Half of all parents surveyed turned children around based on perceived child comfort, in turn putting at risk child safety.
"Children should remain rear-facing as long as possible, according to manufacturers' guidelines," said Julie Prom, child passenger safety advocate for Chicco. "This is the safest way to travel in a motor vehicle. It is okay for the child's feet to touch the vehicle seatback or even be crossed in front of the child. Children are comfortable in many positions, unlike us less flexible adults. It is when a child is turned forward-facing that they are at higher risk for leg injuries, as well as head and neck injuries."
AVOID HEAD, NECK AND BODILY INJURY WITH PROPER INSTALLATION AND USE OF CHILD CAR SEATS
When it comes to keeping your child safe, you can do a lot to ensure their car seat is properly installed. One of the most important things you can do to ensure their safety is follow manufacturer guidelines. Don't turn seats into a front-facing position until your child is ready by manufacturer standards. In addition:
INSTALL CAR SEATS PROPERLY.
It goes without saying that many children's car seats can be overwhelming to install. To ensure you've done it correctly, go to the nearest child car seat inspection location to have it double-checked. Find the nearest inspection station by
.
USE BOOSTERS.
Once your child has outgrown his infant and toddler car seat, you should still use a booster seat. In the state of California, using a booster seat is the law up until age 8 or until your child reaches 4'9''.
BACKSEAT UNTIL AGE 13.
The backseat is the safest place for children. But riding in the backseat can be fun for kids if you make it a game – pretend you're a taxi driver, limousine chauffeur or pretend your kids are VIPs. Have fun with it and kids will more likely obey car rules.
ALWAYS USE SEAT BELTS.
Eventually your child will turn into a preteen, then a young adult – time flies! When traveling with your child, always ensure they are buckled in. Seatbelts are responsible for saving 66,000 lives from 2007 to 2011 according to SafeKids.org. Make it a point to use them every single time you head out – even if it's a neighborhood drive. Most accidents happen within 10 miles of home.
Let's work together to end senseless children's injury. Spread the work by sharing this article on
.
About Michael Pines
Michael Pines is a personal injury attorney at the
Law Offices of Michael Pines, APC
in San Diego, California. He is an accident and injury prevention expert, on a campaign to end senseless injury one article at a time. Catch Mike on
Google+,
Facebook
and
Twitter
.
---