Idling hurts oceans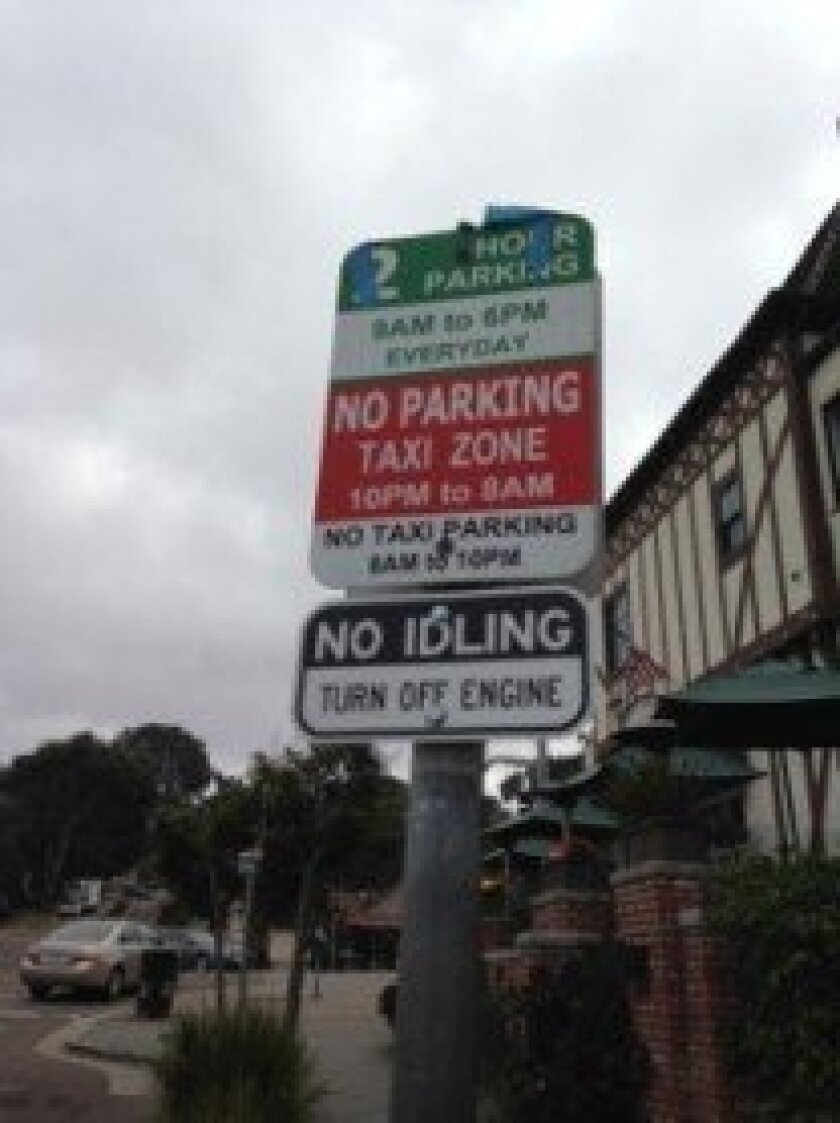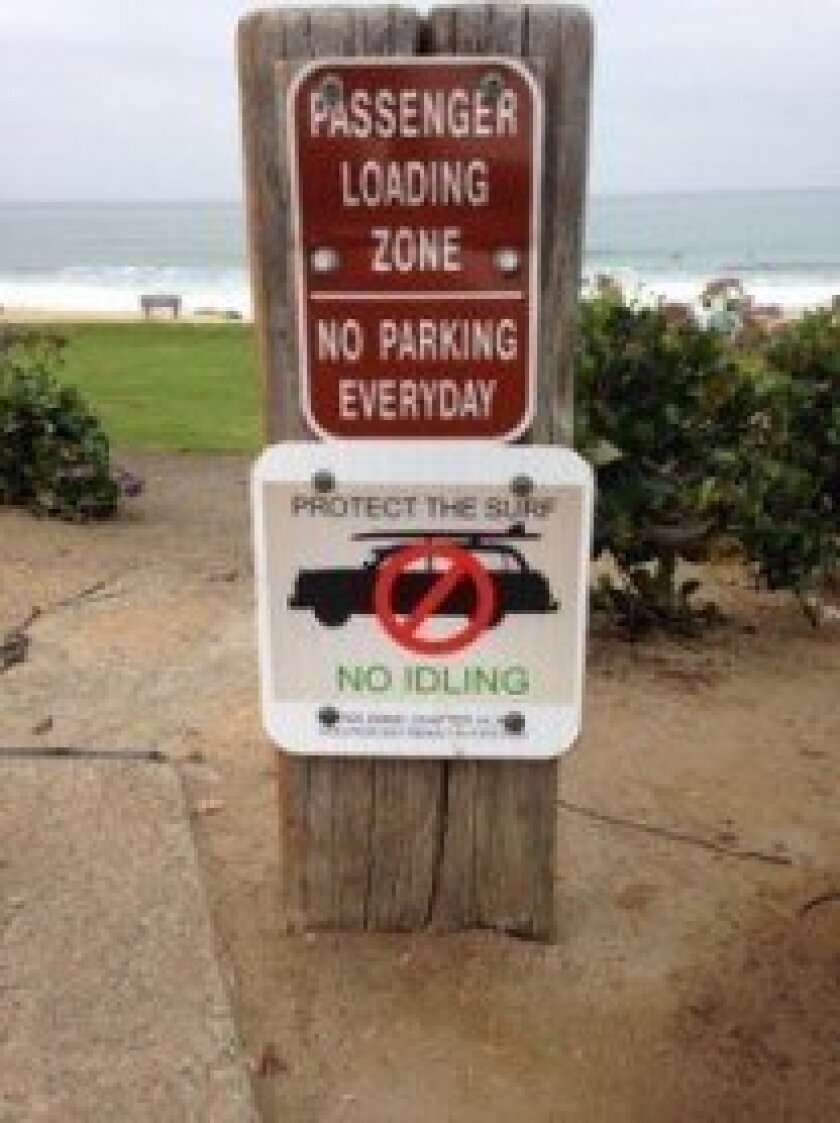 FACT: Surfers in San Diego (and elsewhere) often drive large cars, SUVs and trucks.
FACT: Larger vehicles generally use more gasoline per minute than smaller ones.
FACT: Surfers often sit at Del Mar beach street ends with their vehicles idling for prolonged periods to "check the surf."
FACT: The burning of gasoline and other fossil fuels contributes to climate change and acidification of the oceans- and this hurts coral reefs and other sea life.
In September of this year, the City of Del Mar placed anti-idling signs at the Powerhouse Park drop-off spot (signs shown above); an additional sign was placed on 15th Street near Jimmy O's, where taxis often wait for customers in the evenings. This did not require action on the part of our City Council, since existing law already restricted prolonged idling. The impetus for this effort came from the Sustainability Advisory Board, an all-volunteer group of residents that meets monthly to, in part, take "a leadership role in educating..residents and businesses about energy savings programs."
I am a member of that Advisory Board, a physician, and a surfer — one who has enjoyed the waves of Del Mar since 1975. Many of my friends surf and our mutual love of and respect for the ocean is part of what bonds us. The world of Surfing, however, has a poor reputation when it comes to showing respect for nature. We surfers use (and freely discard) a huge number of surfboards made of numerous toxic petro-chemicals: over 3 million were sold world-wide in 2009. Wetsuits — another surfing necessity — are made from neoprene, a synthetic rubber made of petroleum by-products. Neoprene breaks down so slowly, it's actually used to line landfills! Attempts to make more "green" alternatives to surfboards or wetsuits have not yet succeeded, hindered as much by technical challenges as an odd lack of enthusiasm on the part of surfers themselves. That we as a group seem unconcerned about the contribution that vehicle idling makes to our beloved sport's "carbon footprint," given this context, is not surprising.
This is not to say that surfers don't care. On the contrary, powerful local groups have sprung up worldwide to preserve beaches, surf breaks, ocean water quality and coastal access. The first local chapter of the Surfrider Foundation was founded here in Del Mar in 1991; there are now 70 chapters throughout the U.S. and many others around the world. And the concern of surfers doesn't stop at the water's edge; many work in- or have themselves founded- significant humanitarian projects. SurfAid International, which aids the poor in the Mentawai Islands of Indonesia, and Waves for Water, an international group founded by a California surfer who witnessed the urgent need for fresh water after a devastating 7.6 -magnitude earthquake, are two notable examples. However, it is generally true that the average surfer, like the rest of our current "me first" culture, doesn't often act with long-term sustainability in mind.
The Sustainability Advisory Board was pleased to see that the City, thanks to the lobbying of our Council Liasons Don Mosier and Sherryl Parks, got behind this new program to discourage needless idling. We certainly don't think that this effort will by itself make a big dent in our city's CO2 output (although transportation is by far Del Mar's biggest source of Greenhouse Gases) but hopefully it will lead to other, more potent changes. The City also plans to put additional signs at the west ends of 4th, 7th and 11th streets — where lots of idling takes place.
Lastly, I can report what a surfer I've never met told me recently while sitting in his car "checking the surf" in Del Mar (with the motor running). After we talked for a couple of minutes, he smiled, turned off his engine and said, "Hey buddy — thanks for the reminder!"
Bruce Bekkar
---