In supervisor race, Pate makes statement against 'career politicians'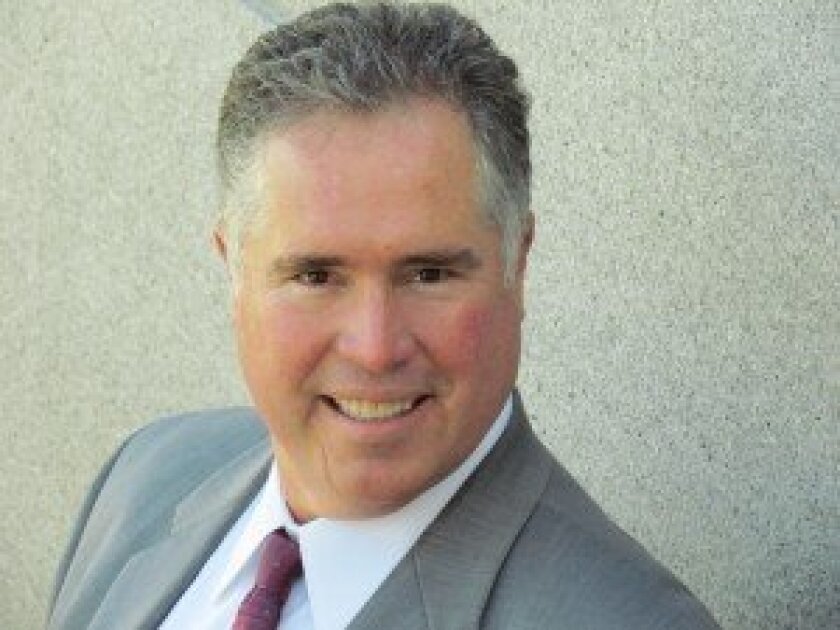 By Claire Harlin
editor@delmartimes.net
In 2009, Escondido resident Stephen Pate stood out on street corners adamantly protesting Obamacare, and he took his efforts a step further by calling state Senators Barbara Boxer and Dianne Feinstein. But his efforts to be heard and make a difference were made with no avail.
"I was brushed off and disappointed," Pate said.
The experience didn't sit well, so Pate, who works as an independent contractor providing transportation services for film crews in Los Angeles, started looking into getting involved in politics himself. The political novice heard via a radio announcement that the filing period was open for District 3 County Supervisor.
"As I looked deeper into the process, I realized we have a lot of career politicians and that's just not right," he said. That's what inspired Pate to pay the $1,500 filing fee and throw his hat in the race. He's running against Del Mar Mayor Carl Hilliard, Solana Beach Deputy Mayor Dave Roberts, Steve Danon, who is chief of staff for Rep. Brian Bilbray, and Brian Ziegler, an attorney who has served for five years as senior deputy counsel for the county.
Elections take place June 5 for the supervisor seat, which will be vacated by Pam Slater-Price at the end of the year.
Pate considers himself a normal, middle-class citizen. He's lived since 1998 in Escondido with his wife of 23 years.
A devout fiscal conservative and Latter-day Saints Mormon, Pate said "We are catering too much to a welfare state, when we need to put taxpayers first in every decision."
He also said he's outraged that elected officials are "not serving as true public servants but as political insiders." He said he is tired of entrenchment and thinks people should spend at least 20 years in the private sector before seeking political office.
Pate realizes his underdog status, but said he thinks his odds are increasing the more he gets his work out and people get more and more information about the other candidates. He refers to the political realm as "an old boys club" in which "people feel they are deserving and it's their turn to take the reins."
"I would love more than anything for other regular people like me to step up to the plate and get involved, or even run for office," Pate said, adding that he would like to see many more than five candidates in this race, as well as others.
"For any seat, there are hundreds of great candidates out there that don't run," he said.
He added that political leaders are "building like there's no tomorrow and spending like we have the money to spend."
"Career politicians' only concern is being reelected and answering to donors who contribute to the reelection fund," he said. "It's a cycle of self-serving behavior, but if a regular citizen were to come in he would be out to protect the taxpayers and people's freedoms."
If elected, Pate said he will put a pause on his career in the film industry.
"I'm leaving a lucrative environment to serve the public, and I will gladly come back to my job when my term is up," Pate said.
---