Ira Opper: Solana Beach's father of action sports
By Claire Harlin
He was an early pioneer bringing beach volleyball and the concept of action sports to ESPN. He was one of the producers behind the first regional sports cable network that eventually became Fox Sports Prime Ticket. He has the largest surf film archive in the world — and he's lived in Solana Beach for more than 30 years.
Ira Opper, owner of Opper Sports Productions (OSP), is a native Southern Californian who started skateboarding when he was 12 years old — on a piece of plywood attached to his sister's roller skate wheels — and began surfing shortly after that. He said he would hitchhike with his friends to the top of a hill in his Los Angeles-area neighborhood and they'd roll down, filming each other with Opper's 8mm film camera, borrowed from his grandfather.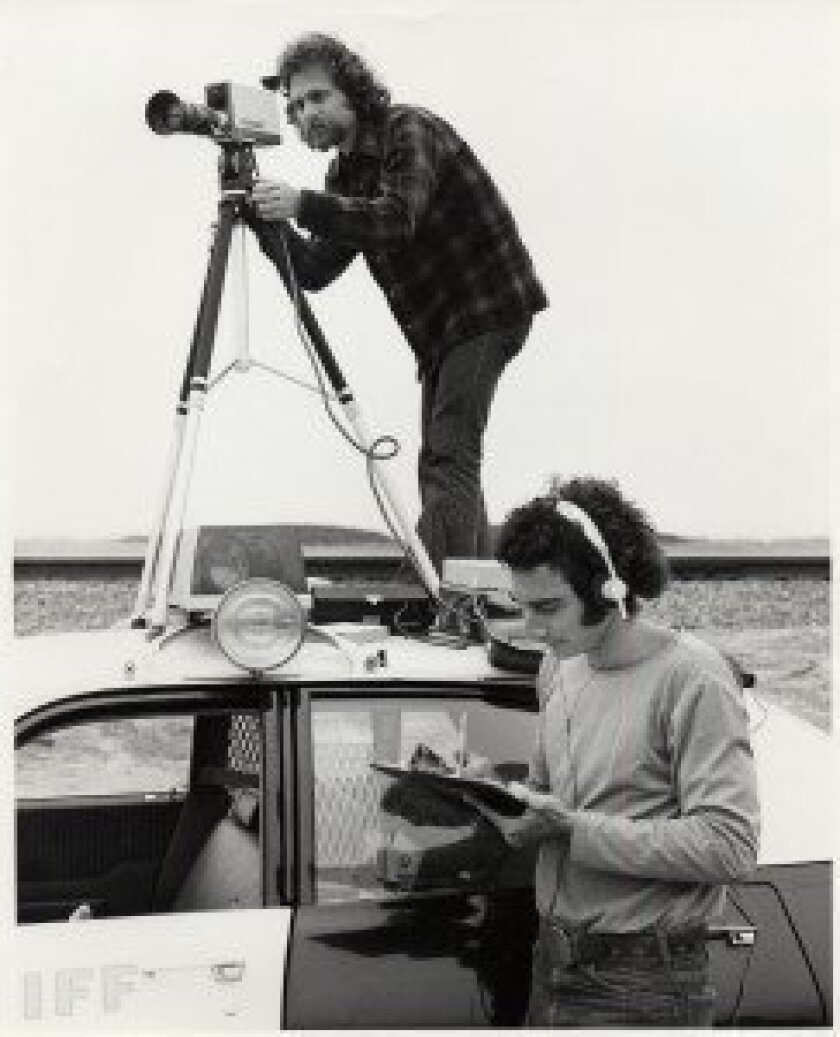 "We actually destroyed a couple of them," Opper laughed, adding that he passed up trade classes like wood and auto shop in high school to take photography. While those classes laid the foundation for his career in film, it was Opper's love of surfing and boarding that inspired and guided him along the way, launching top networks and popular programs before starting OSP nearly 20 years ago so he could focus on two topics: extreme sports and the environment. But extreme sports — or action sports, as some call it — wasn't always accepted as the uber popular and growing multibillion-dollar industry that it is today.
"The networks, they used to call action sports trash sports," said Opper, now 64. "Corporate ESPN executives embraced pro sports but they called us trash producers.
They called it that until Opper, working under his company, Frontline Video & Film, introduced to ESPN the concept of action sports — which has since taken on names such as extreme sports and adventure sports — with snowboard and jet ski competitions, as well as surfing's first nationally distributed magazine-format series, "Surfer Magazine TV." He later produced "The Surfer's Journal" documentaries, which aired weekly on OLN and National Geographic Adventure
"I traveled all around the world documenting the sport of surfing," Opper said. Back then, skateboarding, snowboarding, jetskiing and other extreme sports grew out of surfing's popularity, he said, and even the action sports clothing brands grew from guys in their garages crafting clothing and gear that wouldn't fall apart while in action.
"Skateboarding was at one time something kids just did when there was no surf, and then the sport got a life of its own," he said "like in the beginning snowboarding was banned on most mountains until the early 1990s; snowboarders were all known as rabble-rousers."
After graduating Arizona State University with a broadcast journalism degree, Opper admits he was quite the rabble-rouser himself, or at least he made some big cable executives think he was when he was living in Santa Barbara back in the early 1970s, when Cox refused airing a documentary he made about the dangers of nuclear waste. The film featured Ralph Nader, "an underground environmental hero" at that time, Opper said.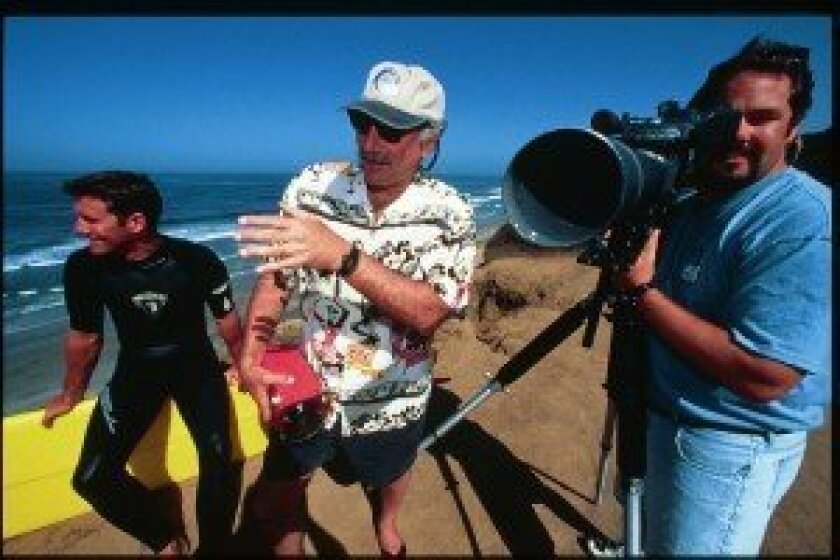 The problem Opper, then a 22-year-old director, saw was this: Santa Barbara was surrounded by mountains and only could view cable programming, so he decided to get Cox Cable to air his documentary. But when his project was deemed too controversial by the company, he fought back at the Santa Barbara City Council. "We mobilized the community and informed them of the new cable laws for public access and ended up having Cox Cable's franchise up for termination for violating the FCC," Opper said.
Cox sent some corporate guys in suits from their offices in Atlanta to the laid-back beach town — "to see who all these rabble-rousers were," he said.
"But instead they found a group of passionate filmmakers," he said. "And in lieu of a public fight they gave me a job." Working with Cox to build up the city's local cable programing was not only one of Opper's first major successes, but it created "a electronic soapbox" of programming for public, educational and governmental use which was highly embraced by viewers to this day.
Opper said the experience also introduced him to local city government and enlightened him in the process of taking on an issue and moving it forward.
"I saw the effects on business, government and in return gave the community a unique resource … It was all very enlightening," said Opper. "But deep down my real ambition was to get into sports television."
That goal came to fruition when A&G Productions invited Opper to San Diego to help start a regional sport network called "Box Seat," and Opper settled in Solana Beach — where he was drawn to the beach and the eclecticism, and has stayed ever since.
"Within six months Jerry Buss of the Lakers bought 'Box Seat' and moved it to L.A., and there was no way I was leaving Solana Beach," Opper said, who started Frontline Video & Film when he decided to stay.
Opper has been involved in the community with his wife of 27 years, Gerri Retman-Opper, through milestones such as the city's incorporation. The two have attended local civic meetings, served on committees and worked on many City Council campaigns.
In addition, Gerri — at the initial nudge of her husband — spearheaded a 15 plus years-long battle to preserve from development the Gateway Property. Gerri and The San Elijo Lagoon Conservancy mustered up funding from local lenders to buy the property in December 2011, and Gerri was honored for her efforts last year.
"Both of us have similar values and goals and desires to see this beach community continue to be the jewel of California coast," Opper said. "We've been through so much together to make that happen and look what has been accomplished; It just makes us more and more empowered to contribute to make Solana Beach an awesome community."
---