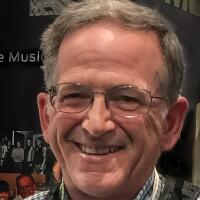 Jan Wagner
Universal Studios Hollywood I love Universal Studios Hollywood but, due to its closure for COVID-19, I have not been there in a very long time.

This has been a week filled with surprises.

There was much to choose from for things to do on the 4th of July.

Last week's column covered the amazing 1957-59 Ford Fairlane 500 Skyliner retractable top convertible, as seen at Fabulous Fords Forever.

Earlier this month I had the pleasure of returning from the COVID shutdown to cover a major car show: "Fabulous Fords Forever."

In 2020, due to COVID-19, the San Diego County Fair had to be canceled but, after a two-year interruption, COVID restrictions are being lifted and a somewhat scaled-back version of the fair has returned, just in time to welcome locals and out-of-state visitors in 2021.

A beautiful day in the countryside setting of Rancho Santa Fe was the site for last Sunday's San Diego Ferrari Owners Club's "Ferraris at Cielo" car show.

Many of us have not driven very much during COVID-19.

Last week I was excited to go out on my first of hopefully many major photo shoots since I began to shelter in place for the coronavirus pandemic in March 2020.

Learn about, see and actually experience the origins of the railroad in the Pacific Southwest, at the Pacific Southwest Railway Museum in Campo, California.

As we live our lives we do many things that we enjoy.

"Ladies on the Left" run. Such a deceptively simple title. What could it possibly mean?