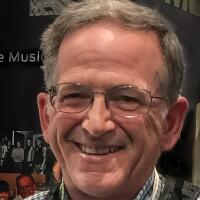 Jan Wagner
Latest From This Author
After missing Tiki Oasis last year, and after the disruptions caused by COVID-19, I returned to a new and improved Tiki Oasis San Diego in 2022.

I still remember when, as a teenager in 1966, I eagerly watched every episode of Star Trek, as the crew of the Starship Enterprise went on its mission, boldly going where no man had gone before.

Due to COVID-19, it had been several years since the last big San Diego Comic-Con.

Remember this date: July 18, 2022.

It seems quite fitting that this World Premier exhibition opening at the new Comic-Con Museum, in San Diego's beautiful Balboa Park, coincides not only with next week's return to the first full-scale San Diego Comic-Con since COVID struck, but also with the publication of "AutoMatters & More" number 750!

I had already planned to write this week's column about celebrating the Fourth of July, complete with fireworks photos, but I was further inspired to do so by an optimistic and ultimately uplifting episode of "The Dale Jr.

Scosche PowerUp 600 Torch: Scosche is a well-established market leader selling high-quality automotive accessories and other products.

For many years I have been a member of the Motor Press Guild.

The San Diego County Fair is back in all its glory — and we are excited to celebrate its return!

You'll find many luxurious homes nestled amongst the lush landscaping of Rancho Santo Fe, California.

STAR WARS Celebration was a fantastic event, beyond my wildest expectations.

Once, in a very long while, a movie comes along that succeeds on multiple levels.