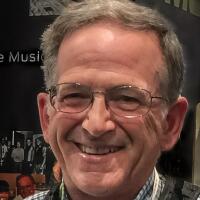 Jan Wagner
Latest From This Author
Universal Studios Hollywood welcomes you to the wonderful world of Super Mario, Luigi, Princess Peach and all their friends and foes at SUPER NINTENDO WORLD — the brand new, thoroughly interactive new land that visitors of all ages are sure to enjoy.

I woke up early this morning to write this week's column, which is due at a newspaper by 2:30 p.m.

As a decades-long fan of Star Trek, I grew up longing for my very own universal translator.

Following up on NASCAR's wildly successful event in 2022 that introduced many new, young fans to NASCAR racing (see automatters.net/gutsy-busch-light-clash-at-the-coliseum-revs-up-a-large-new-audience-for-nascar) NASCAR returned to the LA Coliseum to do it again, complete with pre-race and mid-race concerts and two Fan Fest areas. 2023 is also the 75th anniversary of NASCAR and the 100th anniversary of the Los Angeles Memorial Coliseum — named a National and California Historic Landmark in 1984, site of the Summer Olympics in 1932 and 1984 (and soon another, in 2028), three NFL Championships and two Super Bowls, the 1959 World Series of baseball, appearances by six U.S.

Do you dread hauling luggage from your car to your hotel or motel room, and then back to your car again after your stay?

It has been said that Disneyland is the happiest place on earth, so last Friday, January 27, I visited the Disneyland Resort — for which I was required to make an often impossible to get, daily Park reservation in advance of my visit.

People have a never-ending, insatiable thirst for more and better entertainment choices in their communities.

Living a long, active and noisy life can take a toll on your hearing.

The Consumer Electronics Show (CES) in Las Vegas has never disappointed me, presenting an incredible variety of the newest, state-of-the-art products and technology.

The 2022 Auto Club Finals at Pomona (California) were held at Auto Club Raceway.

Rarely does a sequel live up to the standard set by the original, but "Avatar: The Way of Water" succeeds at that lofty goal and, in some meaningful ways, goes well beyond that.

Strap in and hang on tight for the ride of your life!