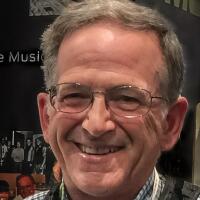 Jan Wagner
Latest From This Author
In the past couple of weeks, I have covered the SEMA Show in Las Vegas (including the awesome parade of show vehicles in the "SEMA Cruise" and the exciting post-show public outdoor party called "SEMA Ignited"), the thrilling "Aviation Nation" air show at Nellis Air Force Base (featuring the USAF Thunderbirds) — also in Las Vegas, and the pavement-pounding NHRA drag racing Finals in Pomona, California.

If you are considering the purchase of a new vehicle, you might be thinking about getting one that is fully electric.

Electrikhana: As motorsports fans may know, motorsports legend and gymkhana aficionado Ken Block switched from Ford to Audi.

SPOILER ALERT: There are mild spoilers in this review.

Book Review: "CHARGING AHEAD: General Motors, Mary Barra & The Reinvention of an American Icon" by David Welch (Detroit bureau chief for Bloomberg News): This book provides "an inside account of Mary Barra's historic quest to transform GM into an electric carmaker," making "EVs at a similar cost to gasoline-burning models."

Participating in car club activities, including the San Diego Miata Club's SURF 'N' SAFARI, is a huge benefit to driving a sports car.

Goodguys — America's Favorite Car Show — returned to the Del Mar Fairgrounds for the second time this year, on Sept. 30 through Oct. 2, complete with a new name: the 1st Meguiar's So-Cal Nationals, presented by BASF.

Due to COVID, it had been three long years since the last MCAS Miramar Air Show.

Billed as "The Ultimate Disney Fan Event," and usually celebrated every two years, D23 EXPO was completely SOLD OUT well in advance of its return, for three wonderful days, to the Anaheim Convention Center, near Disneyland — for the first time since the Pandemic derailed much of life as we had known it before.

Talk about a whirlwind of activity, this month I've already driven 500 miles to cover a mega Disney event, endured dental surgery, and discovered a restaurant that serves delicious Mexican takeout food, after my long-time favorite Mexican restaurant shut its doors forever.

Each year, the automotive aftermarket industry gathers at the trade-only SEMA Show and AAPEX in Las Vegas.

This was supposed to be another pleasant drive in the San Diego back-country with the San Diego Miata Club (SDMC), as I had enjoyed many times over the years.