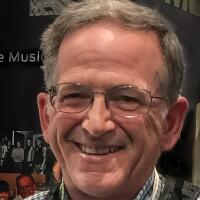 Jan Wagner
The last time IndyCars raced on the streets of Long Beach, California was in April of 2019, due to COVID-19.

"Digital Me": Meet Yourself in the Digital World We live in a very different world from the one that many of us grew up in.

After a long absence due to COVID-19, GOODGUYS Del Mar Nationals returned to the Del Mar Fairgrounds, on a beautiful 3-day October weekend in Southern California.

There will be no spoilers in this review (certainly none of any significance).

From the early 1970s until the turn of this century, I mostly shot with Nikon SLR cameras.

The "Day At The Bay" car and bike show is one of the many free-for-spectators car shows that take place throughout the year in San Diego.

After months of speculation and anticipation, finally it is official.

While trying to decide what to write about this week, it occurred to me how nice it is to once again have things to write about that I have covered in person — not via a Zoom meeting.

San Diego has long been known as America's Finest City.

Last week I told you that it was imminent.

A year ago, when I reviewed Nissan Z: 50 Years of Exhilarating Performance by Pete Evanow (see AutoMatters & More #653: automatters.net/review-nissan-z-50-years-of-exhilarating-performance/), something hugely important was missing.

Some race series artificially manufacture competition during races, to make things more interesting for race fans.