Kawasaki Disease Foundation hosts annual gala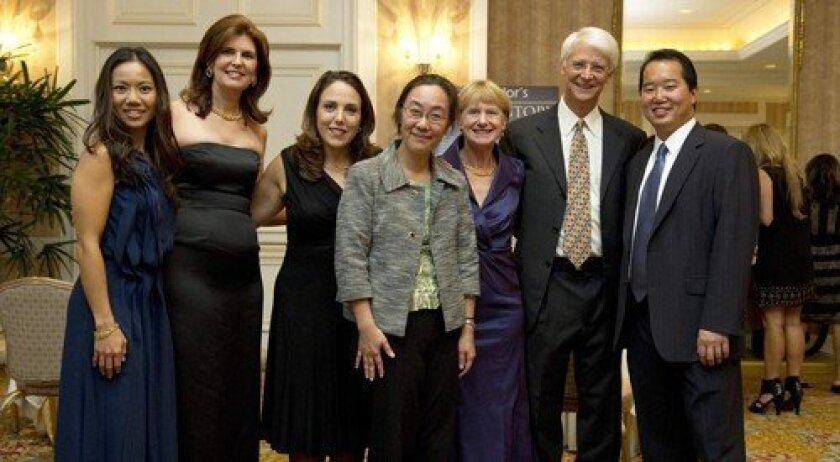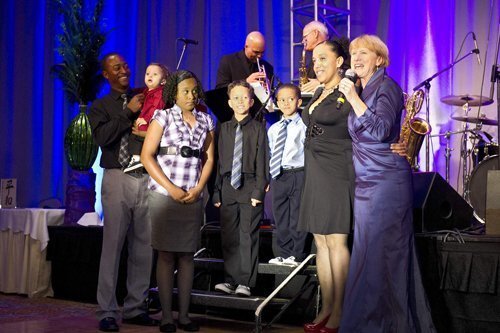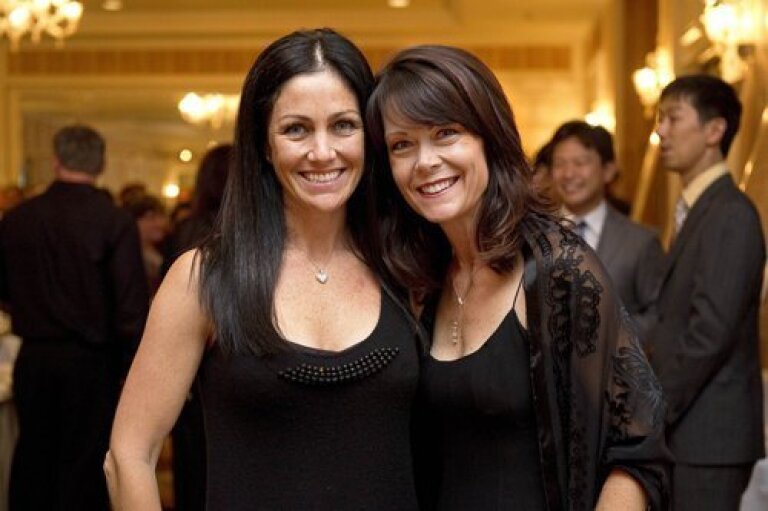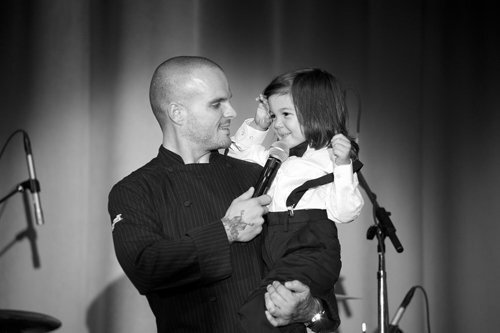 Celebrity chefs from around the country set their tables in San Diego for the third annual "To Save a Child's Heart" Kawasaki Disease Foundation gala recently at the Park Hyatt Aviara in Carlsbad.
New York Celebrity Chef and KD parent Nate Appleman teamed up with "To Save a Child's Heart" gala Co-Chairs Comischell Rodriguez and Jenn Phillips to bring a culinary experience to San Diego like none other.
About 225 guests from San Diego and across the country attended to enjoy an exclusive event where four courses of gourmet food were prepared for them at their table by one of 15 nationally and internationally acclaimed chefs. Chefs Nate Appleman, William Bradley, Roy Choi, Vinny Ditolo, Chris Gerwig, Matt Gordon, David Hernandez, Gavin Kaysen, Mourad Lahlou, Joe Magnanelli, Charles Phan, Naomi Pomeroy, Jonathan Sawyer, Mike Solomonov, and Chad White created magic in the ballroom, providing their table guests with sumptuous flavors and meaningful memories of their time and support of KD research.
Kawasaki Disease Foundation President Gregory Chin presented Leadership awards to Senator Webb of Virginia, and San Diego City Councilmember Sherri Lightner for their roles in publically recognizing National Kawasaki Disease Awareness Day on Jan. 26, 2011. Other recognitions went to Florida KD parent Karen Wicker for her service in the KD Bridges parent support program and to San Diego business leader Jay Flatley, president and CEO of Ilumina for the company's partnership and generous support of the KD genome sequencing project that is expected to unveil important data for the better understanding of the cause of Kawasaki Disease.
Among the guests were Chipotle founder and CEO Steve Ells and Back Street Boy Brian Littrell, his wife Leighanne and son Baylee. An exciting moment of the evening included an impromptu song by Brian to encourage funding of Kawasaki Disease research at UC San Diego's Kawasaki Disease Research Center under the direction of Dr. Jane C. Burns. Dr. Burns leads the charge of an international collaborative of research to uncover the mysteries of the disease that is the #1 cause of acquired heart disease in children.
The most coveted prizes of the evening were two VIP tickets to the American Idol finals week and private in-home dining with five of the celebrity chefs. The event brought in just under $150,000 and will be the first of several KD Foundation sponsored "Celebrity Chefs Cooking for KD" galas scheduled across the country to fund Kawasaki Disease Research at the University of California, San Diego. For more information on the San Diego or New York gala slated for the Spring of 2012, contact kdgalachairs@gmail.com.
---