Learn more about Solana Beach on WalkSanDiego tour Dec. 8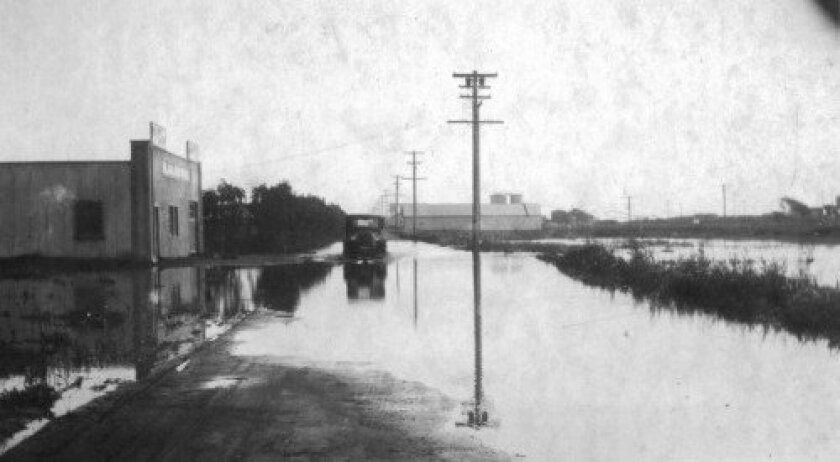 By Diane Y. Welch
Have you ever wondered how South Cedros Avenue developed into a hip design and lifestyle enclave from utilitarian quonset huts, or for whom Fletcher Cove was named, or perhaps why the Coastal Rail Trail was created? Dave Schumacher has the answers.
This Saturday morning, Dec. 8 at 9 a.m., local community members are invited to meet up with Schumacher at the intersection of the east side of Highway 101 and Via de la Valle in Solana Beach for a two-hour, three-mile guided walking tour that takes in these treasured landmarks and more.
As co-founder and board member of the non-profit organization WalkSanDiego, and the Principal Transportation Planner for the San Diego Association of Governments (SANDAG) Schumacher promotes walkable communities. Part of his interest is in making sure that neighborhoods are walking friendly,
"So that people may get out and walk safely whether it's for health or convenience," he explained.
Serving as a volunteer tour guide, armed with books provided by the Solana Beach Civic and Historical Society, and equipped with period photographs of the area, Schumacher will retell some of the history of South Cedros Avenue, which was at one time dominated by the Bill Jack scientific plant where several top-secret military projects were developed.
Points of interest along Cedros is the location where the King brothers at one time housed their Culligan Water business and the original site of Solana Iron Works, now known as Baker Ironworks, which was relocated to Eden Gardens in the late 1920s, where it is still in operation.
The tour will continue north, passing by the former sites of Herschell Larrick Sr.'s Lumber and Building Supply Company, and G.G. Wilkens' Supply and Feed Store — long since demolished — to Fletcher Cove, where walkers will learn how and when it was developed and what unusual method was used to create access to the beach.
Schumacher heads up his historic walking tours about 10 times a year. Past venues have included Ocean Beach, Mission Beach, La Mesa, La Jolla, and Point Loma. The walks are usually two to five miles in length and last up to two hours or more depending on the size of the group. "I always include the local history and talk about interesting trivia. It's a chance for the group to learn a little more about who we are and where we came from," said Schumacher.
Solana Beach ranked among the top communities in San Diego County for walkability, according to WalkSanDiego that revealed its data on Halloween, a holiday known for foot traffic. The organization's comprehensive rating system, the Regional Walk Scorecard, ranks cities based on the status of walking and considers such factors as the number of people walking, safety, walk-friendly policies, infrastructure and even aesthetics. For Solana Beach citizens that means health, environmental and economic benefits.
WalkSanDiego is a regional, grassroots organization formed in 1998. Through educational events like these guided tours, and through work with local governments and SANDAG, its goal is to reclaim local streets and blocks through improved streetscape designs, accessible walking paths, and traffic calming measures.
For members of WalkSanDiego these guided tours are free. A $5 donation is suggested for non-members, although it is not mandatory. Members receive a monthly newsletter and advance notice of upcoming tours. Schumacher, a volunteer, usually attracts about 20-30 walkers for his tours.
"This will be a nice Saturday morning walk, " said Schumacher, "rain or shine."
To find out more about WalkSanDiego, or to sign up as a member, visit
---