Local company launches home maintenance app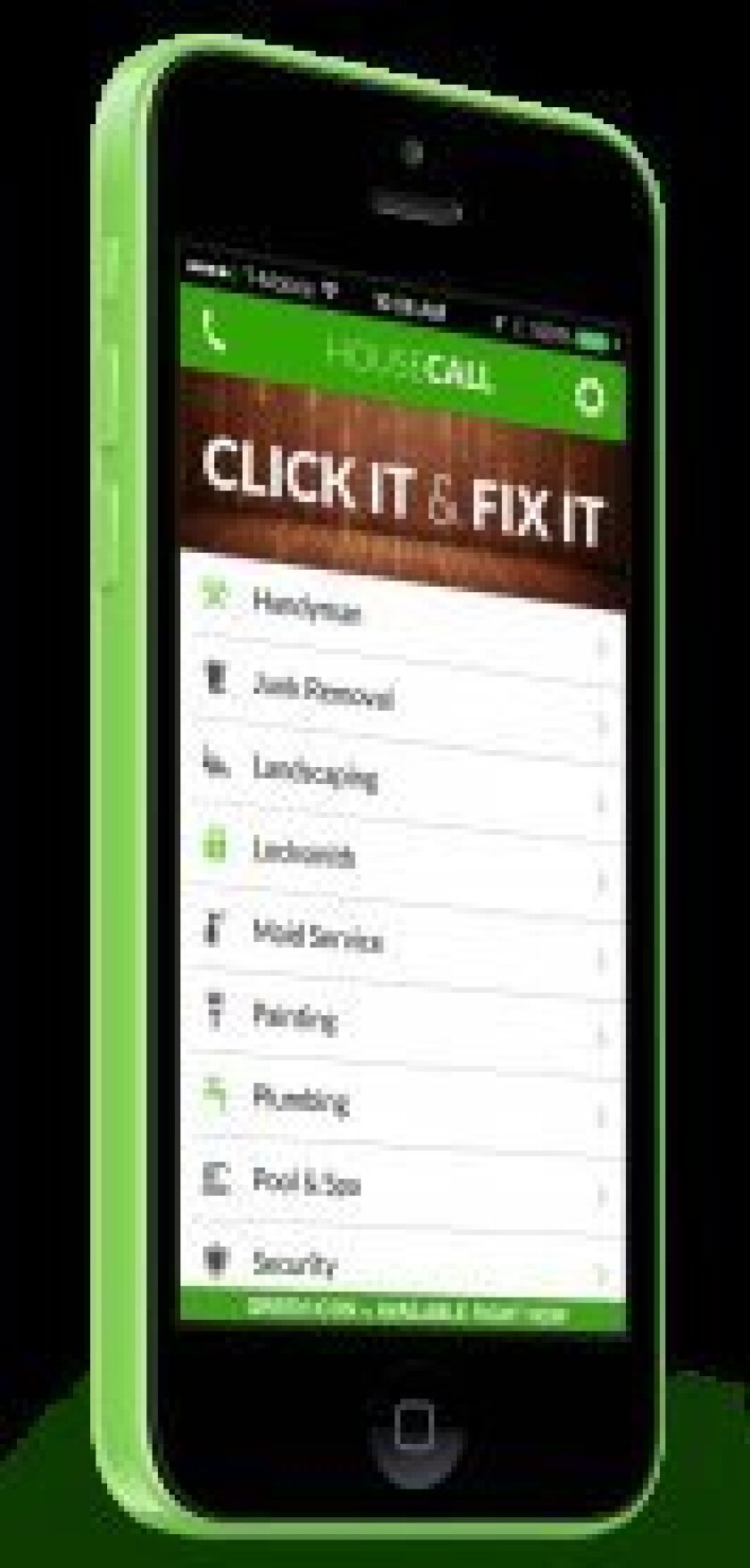 By Kristina Houck
Need to recycle your Christmas tree? There's an app for that.
From recycling Christmas trees to plunging toilets, a new mobile app allows San Diegans to book in-home services on-demand from professionals with the push of a button.
"I think it's user-friendly for consumers and providers," said Jeremy Worley, owner of JC Worley Plumbing. "I've got a lot of business through HouseCall and I think that this coming year is going to be even better."
HouseCall lists home maintenance services in 20 categories, including carpet cleaning, landscaping, painting and plumbing. During the holiday season, HouseCall pros dressed as Buddy the Elf to deliver, setup and recycle Christmas trees.
Worley is one of 35 service providers available at a touch of a button. Having just launched in September, there have already been 1,500 downloads, said CEO and Co-Founder Ian Heidt. He and four of his former Qualcomm colleagues teamed up to create HouseCall.
"We loved all those services that took what smartphones were really good at and then went into some old stodgy industry and made the process a lot easier for everyone," said Heidt, who referred to Uber, an app that connects users with drivers at the tap of a button.
"We sold software technologies to a lot of those application developers and we realized that those are the guys that are in the mobile industry that are doing something really interesting. The technology is important, but it's not what people really care about. They care if you can take an experience and make it better."
The House Call team interviews every service provider. Therefore, Heidt said homeowners don't need to scroll through online reviews like they do with Angie's List or Yelp. Instead, HouseCall users select the type of service they need, select a service provider and pay a typically fixed-price charge. Listings include a picture profile, ratings and pricings.
"We wanted people to have as much information as possible to make a better decision than if they were just randomly searching online," Heidt said.
HouseCall offers an app for homeowners and another for service providers. For professionals, the app includes tools for customer relationship management, scheduling, payment and billing software.
Both apps are free and available for iOS. Homeowners can also access HouseCall on the Internet.
"With HouseCall, we have a lot of other people who do different things," said Worley, who has been a plumber for 21 years. "We can refer jobs to other people, and I get referrals from them. We can work together — kind of like a family, which is really awesome — and it doesn't cost you anything."
Currently, HouseCall is only operating in San Diego, but the team plans to expand its platform to additional cities in the future.
The startup is funded by e.ventures, a global venture capital group that invested in companies like Angie's List and Groupon. The team's advisors include the San Diego general manager of Uber and former general manager of new products at Service Magic, now HomeAdvisor.
"We try to do a lot of things to protect the homeowner. We have this great list of professionals we interview and have them do work for us to make sure they're actually good," Heidt said. "We also want to protect the service professionals. We're trying to save them time, trying to save them money and trying to make their job easier to manage."
For more information about HouseCall, call 888-999-5313 or visit tryhousecall.com.
---