Local resident Ruby Clawson turns 111!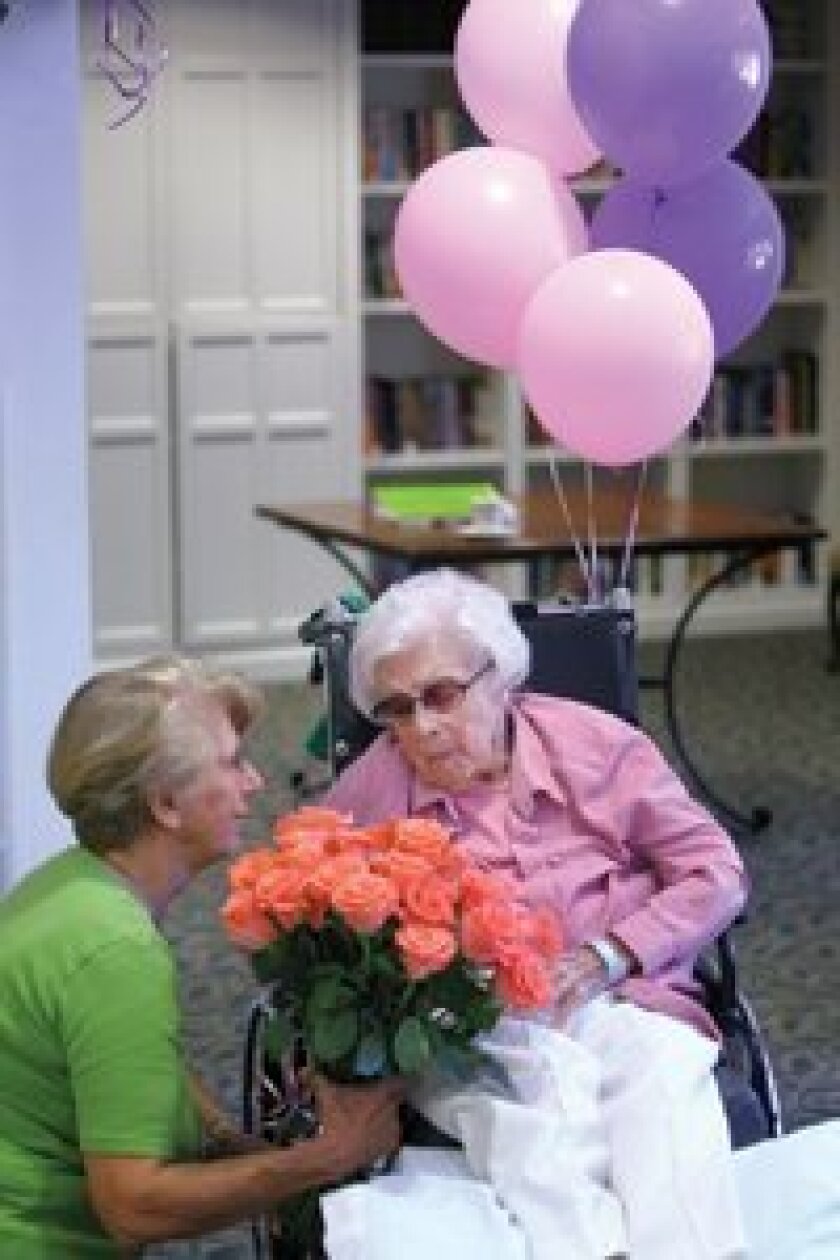 Ruby Clawson, a resident at Carmel Valley's Emeritus assisted living center, celebrated her 111th birthday on July 15.
RubyRuby has lived at Emeritus since she moved out of her Solana Beach home when she was 103.
Born Ruby Robinson in Rogers, Ark., in 1901, Ruby's mother died when she was just 13 years old. She was raised by one of her two older sisters (who lived into their 90s). At 22, Ruby was crowned the queen of the Arkansas Apple Blossom Festival and at 24 she married Cecil Clawson, whom she met while working at an insurance company.
The couple never had children but their marriage lasted five decades until Cecil's death in 1975.
They lived in Missouri and Arizona before moving to Solana Beach in the 1970s.
The photo at right was taken last year at Ruby's 110th birthday.
Photo/Jon Clark
---