Longtime local dentist Dr. Curtis Chan opens new office in Del Mar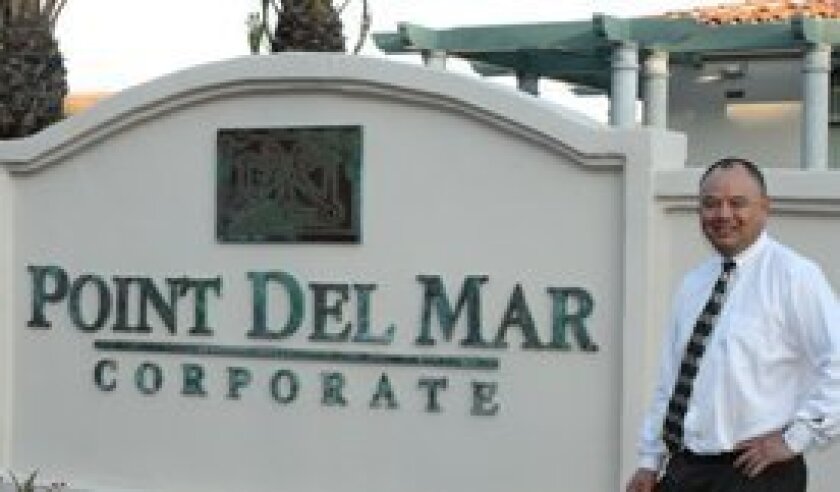 By Kelley Carlson
Dr. Curtis Chan, a longtime dentist in the Carmel Valley/Del Mar area, has something new to smile about.
After being in a temporary location for the last year, Chan's office has found a home at 12835 Pointe Del Mar Way, Suite C, in Del Mar (92014).
The celebrating begins Aug. 6 with the start of Patient Appreciation Week. People can drop in for tours of the facility and receive a gift. Those visitors who are patients of record will also receive a raffle ticket for a drawing to be held during the grand opening celebration, set from 5 to 9 p.m. on Aug. 9. Among the prizes will be an iPod, spa packages and family health care baskets.
Although Chan is based in a new office, he is not a newcomer to the field. He grew up among health care professionals — his father was a physician and his uncle was an orthodontist. And of the five boys in Chan's family, four became dentists.
"I wanted to help and serve in the health care industry," Chan said.
He graduated from Loma Linda University, School of Dentistry in 1986. Shortly after relocating to the Del Mar area, Chan opened up a dental practice. When North City West — which is now Carmel Valley — began to be developed, he said he realized the need for quality dental services for the growing planned community. So in 1990, Chan relocated his office and opened up a new facility on Carmel Country Road, where he spent the next 20 years. However, after he failed to reach a new long-term lease agreement with the landlord, Chan found himself uncertain of the future.
"It was a little unsettling to pick up the business (and move) ... we didn't know what would happen," he said.
In August 2011, Chan temporarily moved his office to Sorrento Valley. He noted that his patients, who are very loyal, followed him.
Around the start of the new year, an opportunity arose to relocate to an office on Pointe Del Mar Way in Del Mar.
"We saw the potential to build a brand-new facility and jumped on the idea," Chan said. "It's in a perfect location, has a beautiful view ... we could now really embrace new technology."
Chan and his team of four moved into the site a couple of weeks ago, and they are ready to continue providing the services that have drawn thousands of patients over the years.
As a general and cosmetic dentist, Chan said he provides all the treatment modalities one would expect to have at a state-of-the-art dental facility. He offers teeth whitening, cosmetic dental bonding and tooth replacement treatment. In addition, he utilizes his experience and up-to-date techniques in treating those with TMJ problems and helping patients experience bite optimization. Chan noted that his new facility is equipped with an ultra-clean water purification system so patients can be assured that they are treated with the ultimate dental delivery systems. Furthermore, he uses the latest in dental technology, including digital X-rays, intra-oral digital cameras and computer imaging. Chan and his dental team continue to keep up their skills through continuing education and dental conferences.
"We help people achieve lifetime smiles," Chan said.
He added that his office provides the best in patient comfort, as well. There are headsets that play music, and special personal video display glasses that allow people to watch their choice of movies from a library of 100 DVDs while having their dental treatment done.
Along with building quality, long-term relationships with patients, Chan also values and maintains a strong presence in the local community through service. Each year, he holds a Great Candy Buyback program, in which he pays $1 for each pound of Halloween candy brought into his office, up to $5. The candy is donated to Operation Gratitude in Los Angeles, which sends care packages to military service men and women overseas who are in harm's way. Also, Chan helped build a dental clinic for orphans at Grace Children's Home in Tijuana.
Meanwhile, he is looking forward to seeing all of his returning dental patients and welcoming fresh faces.
"We're open to anyone who would like quality dental care," Chan said.
The office is open from 8 a.m. to 5 p.m. Monday and Tuesday, and is closed one hour for lunch; hours are from 7 a.m. to 3 p.m. Wednesday and Thursday.
For more information, call (858) 481-9090 or go to www.curtischandds.com.
---