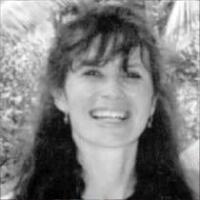 Latest From This Author
By Gordon Clanton My 400-word limit for these musings often leaves me with more material than I can use, so my desk becomes cluttered with info-bits about the topics of recent columns and other interests.

By Bud Emerson Watching the Del Mar City Council stumble clumsily toward decisions about downtown re(sic)vitalization, it seems they have a bit of amnesia about how the community has evolved over the years.

BY GORDON CLANTON North Coastal columnist The proposed widening of Interstate 5 has triggered renewed discussion of how to expand the use of public transportation so as to reduce the need for ever-more freeway lanes.

The 2016 Del Mar racing season kicked off July 15 with a variety of races and the always popular Hats Contest.

In less than 12 hours the Del Sol Lions allocated $300 to a local student robotics team and received $1,000 from the County Employees Charitable Organization (CECO) for the St.

On Sunday, Feb. 14, the Del Mar Powerhouse 14U baseball team won two consecutive elimination games by a combined score of 20-5 to take the 2016 XDS President's Day NIT in San Diego.

Thanks to donors to the Friends of Gonzales Canyon, a trail improvement project has been completed around the Torrey Highlands Dog Park behind Torrey Pines, across from the canyon trailhead.

On Monday, Jan. 25 through Friday, Jan. 29, The Nativity School in Rancho Santa Fe will host Open House tours for preschool-eighth grade families from 9:30 a.m. to 10:30 a.m.

Torrey Pines High School (TPHS) was one of the hosts for the 26th Annual Under Armour Holiday Classic Basketball Tournament held Dec. 26-30.

A serial burglary suspect who allegedly prowled unlocked North County homes and garages is now behind bars.

A check for $4,000 was presented to Lisa (second from the right) from Rady Children's Hospital by Del Mar Kiwanis members (above, L-R) Nancy Wasco, Sherrie Pantalon and Steve Gardella.

The organizer of the fourth annual Carmel Valley 5K & Kids Fun Run recently announced a new route that will start and finish under the new community monument sign at The Village at Pacific Highlands Ranch.