Manchester soccer players invited to elite soccer program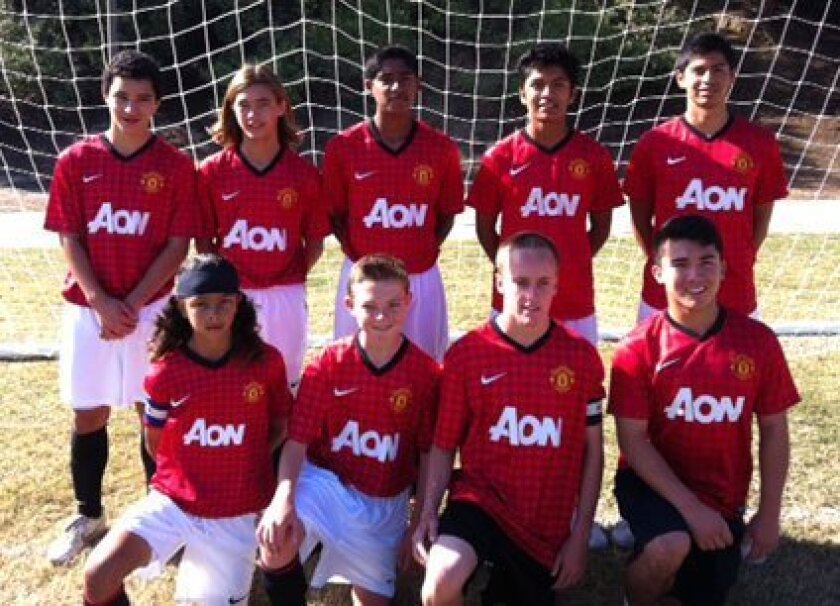 Manchester Soccer club, based in Carmel Valley, is continuing to lead the way in the development of young soccer talent.
Recently, nine players from the U14 , U15 and U16 teams were included in the Southern California Olympic Development Program (ODP) player pools for this season.
This is an elite program that brings together the best soccer players in the state.
Players are watched and scouted by the ODP scouts, then invited into the ODP training centers for practices camps and games.
"We are extremely proud of the boys that made it. We believe we have other players that could have also made it, such is the strength in depths that we have at present in our boys program," said Billy Garton, co-director of coaching at Manchester.
"The players that were selected are amongst the very elite players in California. When you think how many kids are playing soccer in their age groups it makes you realize that making the ODP Pool is a major achievement. Both myself, co-director Jeff Illingworth, and coach Melvin Cuellar, who coach these boys, feel that they are deserving of the reward for their hard work, dedication and genuine love for soccer," Garton said.
---