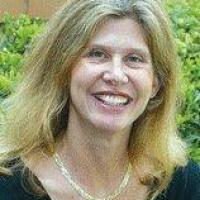 Marsha Sutton
Critical Race Theory – people either love it or hate it. But what is it?

Revisiting decisions made by voters is never a good idea.

A data-driven presentation on the benefits of transitional kindergarten (TK) was provided to the five local Basic Aid districts last month by North County community member Allison Trent.

After all the tumult at the San Dieguito Union High School District – with the appointment of new board member Ty Humes, the resignation of Superintendent Robert Haley, and the appointment of interim Superintendent Lucile Lynch – my hope was that the community would give the district some breathing room to regain its footing and engage in a fresh start.

Is this really what it's come to?

As we agitate for schools to reopen, one school may be closed permanently, if short-sighted decision-makers have their way.

A lawsuit filed Feb. 16 in San Diego Superior Court charges four California state officials, including Gov.

One positive outcome of the pandemic and school shutdown is the seismic realization by parents and the public that teachers unions do not always represent what's best for students – despite pithy slogans unions use, like "Students First."

Educating ourselves to the ongoing plight of those who feel the pain of prejudice does not end when events or holidays pass that command our attention.

Like most people, I've been thinking about the quarantine a lot these days.

With all the turmoil going on in the world, I'm enjoying reading the New York Times bestseller "The Subtle Art of Not Giving a F***" by Mark Manson.