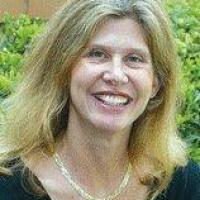 Marsha Sutton
With all the turmoil going on in the world, I'm enjoying reading the New York Times bestseller "The Subtle Art of Not Giving a F***" by Mark Manson.

Another example of "who would know" follows last week's column regarding San Dieguito Union High School District's quiet intention to construct a new district office.

Taxpayers can be excused for not knowing that the San Dieguito Union High School District is seriously considering constructing a new district office.

Banned Books Week, Sept. 22-28 this year, is an international effort to celebrate the freedom to read and not to take this privilege for granted.

When Canyon Crest Academy social science teacher Zachary Brown asked his students for ideas for a project focused on the environment, producing a comic book was the last thing he thought they'd suggest.

Besides the specific education topics discussed in the two previous columns, Comic-Con also offered other sessions of educational value.