Meet the Del Mar Union School District board candidates
Four candidates — Josh Clorfeine, Kristin Gibson, Doug Rafner and Scott Wooden — are vying for three seats on the Del Mar Union School District board in the Nov. 4 election. Below are answers to questions submitted by this newspaper to the candidates, as well as biographical information on each candidate. The candidates are listed in alphabetical order.
Name: Josh Clorfeine
Occupation (current or former):
Business attorney
Years living in the Del Mar School District:
Six
Community activities:
I've been both an assistant coach and coach with the Sharks, I volunteer at school, I'm a member of the PTA and the DMSEF Honor Roll, and I've been following the important challenges facing our district and participating in the dialogue about potential solutions with fellow parents and the administration.
Education:
Cornell University, B.A., and USC Law School, J.D.
Why are you running for a seat on the Del Mar School board?
My daughter is in fifth grade and has been part of this amazing district since kindergarten and my son is just a first-grader. I'm grateful for the quality education and wonderful school experience my children enjoy. I'm passionate about maintaining and improving that experience for all the children in our district.
We are fortunate to live in a community that values education and wants to be involved in their children's education. Nowhere is this evidenced more than in our volunteerism and community generosity in funding instruction in science, music, art, technology and PE through the DMSEF. But we can't rest on our laurels, especially in these times of budgetary uncertainty. In order to maintain and improve our quality school experience, we need to capitalize on those values and desire to be engaged.
I'm excited to share my passion, perspective and experience with the community and board to help make this happen!
What do you think are the biggest issues facing the Del Mar Union School District?
Rather than issues, I feel we're currently presented with challenges and opportunities.
We are in an enviable position as a basic aid district with high property values and great community support. But these characteristics also introduce variability into our funding outlook since we're dependent on local property taxes and community generosity.
We face real challenges and opportunities. I feel the most important include our budget, fostering communication and community involvement, and strengthening long-term planning.
We need to be fiscally responsible, prioritize expenditures in accordance with community input, and generate enough funding to deliver on top community priorities, two of which are small class size and quality instruction.
Our challenges are best addressed through open and informed discussion among all of us, including parents, teachers, staff and the community. Different perspectives and collaboration produce not only the strongest outcomes, but also the greatest understanding and acceptance when difficult decisions need to be made.
Careful and consistent long-term planning positions the district to deliver the best outcomes. Well-thought-out, collaborative strategic planning saves the district money, the community unnecessary concern, and positions us for success.
How would you propose to address those issues?
These challenges and opportunities are intertwined. Failure to address any reduces our chances of success.
We must be fiscally responsible and prioritize expenditures according to community input. We need to seek community input effectively and listen. We should try to reduce variability in funding and generate funding sufficient to deliver on the community's priorities. If there is not enough funding, we need to discuss that with the community and address it through a tailored, well-planned effort to approve a bond offering or parcel tax.
A case in point: By proposing a bond measure that didn't give detail as to planned expenditures and didn't focus on the most important community priorities and wasn't sized accordingly, we didn't listen to our community with a focus and gave the impression that our district could be more fiscally responsible. By having an abridged period in which to educate the community and advocate for its passage, we handicapped its chances. Despite our community's value of education and generosity in donating 40 percent of the budget for our ESC program, we failed to prevent class size increases and provide more robust ESC instruction. We can do better!
Do you agree with the way the Del Mar School board operates? If not, what changes do you think need to be made?
I generally agree with the way the board operates. However, I feel there needs to be greater effort to inform our community of the key challenges we face and seek input in the search for solutions. For example, while detailed aspects of contract negotiations might not be appropriate for community consumption, solicitation of input from the community as to where preventing class size increases and the elimination of over class size stipends should rank as a priority in budgeting decisions is an appropriate matter for community understanding and input.
Similarly, I feel there needs to be greater effort to seek and incorporate the input and perspectives of our community. This takes on even greater importance in situations in which board membership is concentrated among parents from only two of our eight schools. Key decisions — be it on the best way to allocate DMSEF funds across district schools or on where district-wide programs should be located — impact schools differently, and are best addressed through robust discussion incorporating varied perspectives.
How do you think your experience can help address some of these issues and others that come before the Del Mar School board?
I have 16-plus years of business/legal experience, including leadership positions in the Fortune 500 and venture-backed companies. This experience will be an asset to the district.
I have valuable perspective. This is my daughter's sixth year in the district. My son is a first-grader. Their school has seen times with excess capacity and has been impacted. I'm witnessing the transition to Common Core mid-stream as well as what it's like to begin with that curriculum. I've seen classes over the increased cap sizes. My son attended our district preschool program. I've seen school sites uniquely impacted by housing district-wide programs. My children have friends at many district schools. Children in the neighborhood attend different schools. I live in an "option area" and appreciate that children might attend any district school and that we need to take a district-wide approach.
I have the passion, perspective and experience to help our schools reach their full potential! Please learn more at www.josh4schoolboard.com. No matter how you vote, we will retain the experience of at least two of the three members of the "slate"— so vote only for Josh Clorfeine to ensure we'll add to the board's perspective and experience!
Name: Kristin Gibson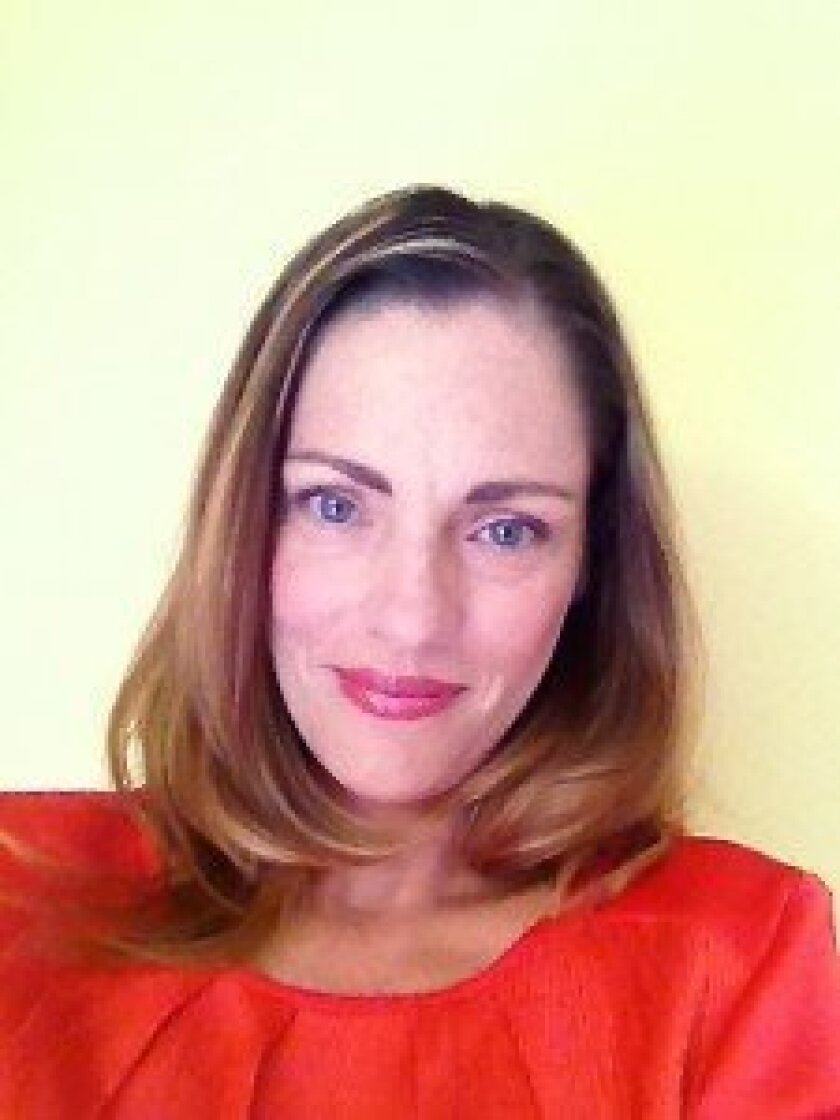 Occupation (current or former):
• Del Mar Union School District Governing Board Member
• Faculty, San Diego State University, School of Teacher Education
• Educational Consultant
• Former Elementary School Teacher
Years living in the Del Mar School District:
Seven
Community activities:
• Salkexcellerators
• Girl Scouts of San Diego
• Girls Incorporated of San Diego
Education:
• M.A., San Diego State University, Educational Technology
• Multiple Subject California Teaching Credential, San Diego State University
• B.A., Wake Forest University, Art
Why are you running for a seat on the Del Mar School board?
Public education is my passion. I am also the parent of a child in the district. Serving on the board has been a way for me to give to our local schools that complements my interests and experience. I am seeking a second term because I am proud of the work we've during thus far and I would like an opportunity to make further progress towards the goals we have established.
What do you think are the biggest issues facing the Del Mar Union School District?
The state budget posed our most significant challenge in recent years. This fiscal crisis coincided with the state's adoption of the Common Core State Standards. At a time when we were asked to do much more with much less, we reduced spending while creating a more efficient organization. We collaborated with our parents and our teachers to find creative solutions and moved from multimillion-dollar deficit spending to a balanced budget, simultaneously increasing our students' access to research-based 21st-century teaching and learning.
How would you propose to address those issues?
While the state budget has improved, in light of recent and proposed legislation, funding will remain an issue we need to monitor carefully. This will require continued open communication with our stakeholders and conversations with our local and state legislators. Also, we are extremely proud of the unrivaled expertise with which our teachers have implemented the Common Core State Standards, but our work in this area is ongoing. One example of continued efforts will be the expanded use of meaningful technology in our classrooms.
Do you agree with the way the Del Mar School board operates? If not, what changes do you think need to be made?
I do. We invest in healthy, productive relationships with parents and staff and we come together to make decisions that are in the best interests of our students. The community recently collaborated to create a strategic plan that outlines our priorities and goals. We revisit this document annually, but rely on it daily to focus our energy and resources on what is most important, and to then measure our efforts.
How do you think your experience can help address some of these issues and others that come before the Del Mar School board?
In addition to my last four years of experience on the board, I've worked as an elementary school teacher as well as a teacher educator. I am knowledgeable about the issues that affect our classrooms most directly. My work at the university keeps me abreast of educational research, which allows me to deeply understand the decisions our staff brings to the board regarding professional development, instruction, curriculum, and assessment.
Name: Doug Rafner
Occupation:
Attorney/Mediator
Years in the District:
Moved here in July 2002
Community Activities:
Have served on the School Board for the last four years.
I have also been involved in Little League, soccer leagues, and girls fast pitch softball leagues
Education: B.A. from California State University, Northridge; J.D., Thomas Jefferson School of Law
Why are you running for a seat on the Del Mar School board?
It has been my honor to serve on the Del Mar School board for the past four years, the last two years as president of the board.
I have lived in Carmel Valley since 2002. My three children have been the beneficiaries of our wonderful school district throughout elementary school.
Over the past four years, we have taken a district that was in disarray, and have turned it into one of the strongest school districts in the nation. Confidence in the district has been restored, and we have charted a course for further success by our ingenious use of technology, and thoughtful implementation of the Common Core. In fact, our Common Core transition has received statewide attention, with various California legislators seeking to visit our schools in order to see a properly run Common Core curriculum.
During our term, the district created a long-term strategic plan, with the assistance of community members, administrators and teachers. This plan sets out objectives for everything from facilities, to curriculum and financing. We have come a long way toward implementing that plan, but there are still a number of things to do. If elected to another term, I would work hard to see that those long-term plans are realized in a way that continues to make DMUSD successful.
What do you think are the biggest issues facing the Del Mar Union School District?
Time and again, our biggest hurdle has been, and will likely continue to be, finances. I anticipate this will be a constant issue for public education. Case in point is the ridiculous cap on reserves a school may maintain, which Sacramento recently burdened upon California public schools. Our reserves are our security blanket, they are what can, and have, kept districts functioning during lean financial times. Until this reserve cap is removed, it will likely be one of the more pressing issues California school districts will have to face in the short term.
Our district has been able to overcome a severe budgetary crisis. Because of the hard work and cooperation of the teachers and the district, I am proud to say we now have a balanced budget. More impressive is the fact that through our negotiations, we are able to ensure that our class sizes will remain some of the lowest in the state (which is a priority for the board, the district and our community), while not affecting the general fund. We must continue to maintain the positive relationships we have built with the teachers, and with the community.
Another issue the district faces is an increase in student population. Due to the future construction of single-family homes on the district's eastern border, and newly built multi-family housing on the southwest side, the district's population will be increasing substantially. Understanding that the State is no longer assisting in the financing of new schools, and absent any other revenue source, we have, through our strategic plan, made a full and complete analysis of all of our district's assets. With this information, the district's use of these assets, in a manner that retains and protects the high level of education we are currently providing, will be another focal point going forward.
How would you propose to address those issues?
Respectful and open discussion has been an earmark of our current board. We have gone out of our way to ensure that everything that can be made public is made public, and we will continue to address any issues that arise in a similar way.
I have personally spoken with our legislators on other issues and enlightened them on how certain actions by them would affect our district. If elected again, I will continue to be proactive as it relates to the reserve cap imposed on our district, as well as other issues that may arise.
With regard to the increase in population, we as a district have been forward-thinking about the use of every available asset our district currently maintains in order to welcome the influx of students we anticipate. We will continue to look at this issue, as homes are built and families join our district, with an eye on providing and maintaining the quality education our children deserve, and parents expect.
Do you agree with the way the Del Mar School board operates? If not, what changes do you think need to be made?
It has been a pleasure serving my community, and representing the parents and students in our district. It is central to my position on the board that the community have a voice in how our district functions. I have been pleased with the desire of this board, and with the district, to involve the community in decisions that are made which affect their children. In fact, should I be elected to another term, I would seek to improve the avenues of communication between the administration, the board, and the community. The district currently uses all sorts of communication tools to "get the word out." But inevitably, there are some who simply do not receive necessary information. I will want to see a "belt and suspenders" approach to informing the community. Posting notices at schools, on the website, in newspapers, and robo-calls may all be necessary to ensure adequate notification of important issues.
How do you think your experience can help address some of these issues and others that come before the Del Mar School board?
The proof is in the pudding. The current board has taken the reins of a district that was seemingly in constant peril, whether in litigation, or some other crisis and created an era of calm. Looking back on the last four years, it has been rare that there has been a major crisis in the district. While certain issues may still arise, when they do, we as a board do our best to work together, conduct an exhaustive analysis, have open and frank discussion with the administration, with the community, and anyone else involved, and have made a responsible decision.
Our board works extremely well together. Perhaps this is because, while we do not always agree on things, we respectfully discuss our viewpoints, and with input from the administration, we come to a responsible determination, while never losing sight of providing the best education possible for students in the Del Mar Union School District.
It would be my privilege to remain part of this team, and continue to guide the district toward many more years of success.
Name: Scott Wooden
Occupation (current or former):
Owner, Elements Massage South Carlsbad
Years living in the Del Mar School District:
12
Community activities:
Ecke YMCA (Adventure Princess, Adventure Guides and Trailmates programs and former tribal chief), Liaison to the Del Mar School Education foundation, past president and board member of the Torrey Woods Estates HOA, volunteer in the Del Mar Little League, San Diego Science and Engineering Fair and the Science Olympiad regional and state events
Education:
B.A. Biology — University of Virginia; Ph.D. Biochemistry — University of Southern California
Why are you running for a seat on the Del Mar School board?
Four years ago I ran to put the Del Mar School District back on the right course, restoring what I called the 3-Rs of responsibility, relationships and respect. We have moved the needle to accomplish many of those and I want to finish what I started. We restored financial responsibility and now have a balanced budget while retaining our ESC programs and small class sizes. We have forged strong relationships and communication between the board, administration, teachers, parents and community. We have the respect of being a top district with the highest performance standards, recognized both locally and internationally. Our teachers are the best trained and our instructional methods are emulated by districts throughout the state. As a DMUSD parent and current board member, I am running for a second term to continue this direction. Why go back?
What do you think are the biggest issues facing the Del Mar Union School District?
The biggest issues are future facility costs and mandates from Sacramento. We must keep our budget balanced and rebuild our reserves, but also maintain our facilities in the future. That funding is not secured five to 10 years out. We want to continue what makes Del Mar special, such as the ESC programs and smaller class sizes, yet plan for future needs. Furthermore, we have escalating pension costs. The current state program is woefully underfunded, and school districts are being mandated to contribute increasingly larger amounts to stabilize it. This could affect our future fiscal solvency if not prepared.
Furthermore, I am opposed to the passage of Proposition 2 on this ballot unless the legislature reforms the law before Election Day. As written, school districts will be required to spend their savings and not carry an adequate reserve. This is equivalent of the government mandating that you cannot have more than two months of savings in case you lost your income. It is not prudent. We would not be able to make payroll in certain months without borrowing if these reserve requirements were in place today.
How would you propose to address those issues?
We have already started. We have generated a facilities master plan and a long-term vision for the district. Our next step is to map out the future financial picture. Unlike most districts in the state, ours is funded primarily by our local property taxes. We must continue to budget prudently and adequately balance competing priorities. State mandates are largely unfunded and put an undue burden on us. We must educate our legislators through discussions about the issues that affect us and other districts, such as the San Dieguito High School District.
Do you agree with the way the Del Mar School board operates? If not, what changes do you think need to be made?
Yes. We are recognized as a high performing board, unlike what existed just four short years ago. Any other answer shows a naivete in school board governance. We have built an effective governance team and operate as a high performing board should. Although we all come from different backgrounds and perspectives, we have agreed to certain norms. As such, we are one of the few elected bodies in this state that operate effectively. We approach our decisions with the mindset that they are for the best interest of the children in the district. That is our number one concern. We are transparent, open and communicate effectively. While we may disagree at times, we do not let petty issues or politics get in the way of the big picture and we all support the ultimate board decisions.
How do you think your experience can help address some of these issues and others that come before the Del Mar School board?
I am the only board member who has completed the California School Board Association's "Masters in Governance" program and have served as both president and clerk on the Del Mar School board. My four years on the board have proved invaluable to understanding school district governance. Furthermore, I have worked in both small companies and large corporations. I am a small business owner and understand the complexities of budgeting, hiring, recruiting, and training. I have been in leadership positions on many boards during my career where you learn how to work with others to achieve a common goal. I would enjoy the opportunity to use this experience and continue to serve such a wonderful district.
---