Money well spent?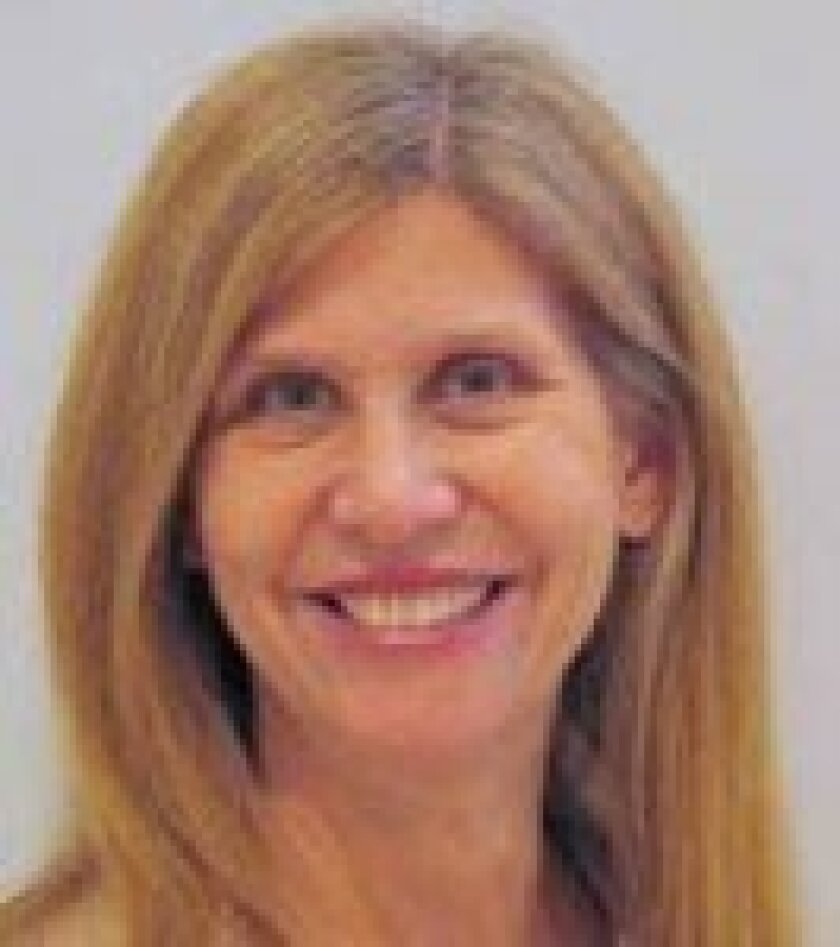 By Marsha Sutton
After three months and $3.2 million of Proposition AA taxpayer money, Canyon Crest Academy has a field to rival the Chargers'.
Well, maybe not quite. But to my untrained eye, it looks beyond beautiful, almost too perfect to set foot on. Jaw-droppingly gorgeous, really.
Before I focus on the outrageousness of spending millions of dollars on a field, when there are so many academic needs the money could have been used for, let's give the San Dieguito Union High School District credit for being fiscally responsible.
The project was estimated to cost $3.9 million, but has come in well below that amount – $600,000 to $700,000 under budget so far. That's impressive.
Now the dark side. The district still spent well more than $3 million on a playing field.
When asked why focus on a school that's new, Eric Dill, SDUHSD's associate superintendent of business services, responds that the district is finally completing the original project that started 10 years ago when the school was built.
What was left undone, Dill said, were the fields. And now with the passage of Prop. AA and $449 million in bond money, the district can use a chunk of it to bring its newest school up to parity with the district's other high schools.
This line of thinking assumes that all schools need to be the same, when there is great merit in schools that specialize in unique ways that set them apart from one another. This attracts a certain kind of student whose interests mesh with the school's priorities. Distinction and differentiation, rather than standardization and conformity, define a culture for a school that makes it special.
The foundational values of CCA originally concentrated on academics of course, but with an arts and technology focus. Athletics initially took a back seat to the school's main charter. Yet CCA's mantra is: "academics, athletics and the arts." I love the alliteration but is there no room for science and technology in there when that was part of the original vision?
CCA students are featured regularly in this newspaper for their incredible technological accomplishments. To ignore this facet of the school's special focus seems a mystifying oversight.
CCA senior Eric Chen was just named the grand prize winner of the acclaimed international Google Science Fair for developing new treatments to fight influenza. Although this is arguably the crowning achievement so far for CCA's student body, it's not the only one. Kids there do astonishing work in non-athletic pursuits.
According to district officials, the new all-weather track and artificial turf field will serve just one-third of the student population at CCA, for kids in after-school soccer, lacrosse, field hockey, and track and field. It will also be used for regular physical education.
The money from Prop. AA cannot be used for teachers or salaries and is only for facilities, materials and equipment longer-lasting than items with short life spans like Chromebooks or iPads. But surely there are other, better uses for millions of dollars that meet the bond's legal restrictions.
Worse yet, the money spent to build the track and field is only a small portion of the Prop. AA budget allotted to CCA for sports-related expenditures. The overall budget for the outdoor athletic area at CCA is a staggering $20 million.
Now that this phase is complete, the next phase is to build a concession and restroom building and bleachers to accommodate 3,000 spectators. This project is expected to be completed in mid-2015 and will cost $3.5 million.
After that, according to Dill, the remaining $12.6 million in the $20 million budget will go toward construction of a varsity softball field, a varsity baseball field, grading of 30 acres of natural turf fields, and the new middle school track and grass field adjacent to CCA.
Decrepit portable classrooms
Two weeks ago, Dill led school board members and others on a tour of CCA's new fields, the land next to CCA designated for the district's fifth middle school, and to Torrey Pines High School to view the site where new science buildings will be built by December 2016.
Spending bond money to build new classrooms and science labs is a wonderful use of taxpayer dollars, and Torrey Pines certainly deserves the latest in facilities and equipment to advance scientific study and learning at the school.
But when you tour Torrey Pines and see how beautiful the football field is compared to the decrepit portable classrooms, old carpet, peeling paint, lack of air conditioning, inadequate wireless access, and other facility deficiencies related to the academic environment, one has to wonder what the priorities have been over the years.
I like physical exercise as much as anyone and certainly see the benefits for kids. But money for education is scarce and should be applied more judiciously when kids can do their sports outside of school in clubs or other independent, organized programs.
When counselors are responsible for 450 to 500 students each and classes are stuffed with nearly 50 kids, spending $20 million on fields and bleachers borders on disgraceful.
There's no shortage of better alternatives. How about modernizing supplies and equipment for chemistry and biology labs? Field trips to symphonies and museums? A machine shop for physics and robotics? Seminars or one-day programs in technology or the arts? Outside professionals to help seniors with college applications?
How many more Eric Chens could the school produce, how many more international robotics champions could CCA claim, and how much scientific innovation could CCA trumpet, if $20 million were allocated to science and technology? For that kind of dough, the district could create a school that would make scientists at Torrey Pines' Science Park salivate.
Praise for the district's due diligence
Despite all my grumbling about the upside-down focus on athletics as a priority, I can't argue about the district's level of due diligence with the bond money.
Dan McAllister, San Diego County treasurer and tax collector, praised San Dieguito for devoting years of research and facility planning before placing the bond on the ballot and for the detailed information provided to voters that fully specified how the money would be allocated.
McAllister also applauded San Dieguito's willingness to adhere to sensible restrictions on capital appreciation bonds before a law was passed mandating the restrictions.
That law, Assembly Bill 182, was signed last week by Calif. Gov. Jerry Brown, despite heavy lobbying from construction and financial planning groups that opposed it.
AB 182, which addresses the structure and sale of CABs, has four components: a maximum payback ratio of 4 to 1, a callable feature, limited bond maturity of 25 years, and transparency.
Championed locally by McAllister with strong support from Calif. state treasurer Bill Lockyer, the bill was sponsored by Sen. Ben Hueso and Assembly member Joan Buchanan. First introduced in early 2013, it passed the state's assembly and senate subcommittees, committees and full floor votes unanimously.
The bill eliminates school districts' ability to saddle taxpayers with debt that can balloon to over 10 times the principal amount approved by voters, an abuse that was exposed in the Poway Unified School District recently and became the inspiration for this bill.
"I am thrilled with the passage of Assembly Bill 182," McAllister said in a statement. "This represents a new dawn and a new day for school and community college districts throughout the state of California."
McAllister also said he was particularly proud of San Dieguito, "as they courageously stood up before the bill was signed into law and did the right thing in adopting and utilizing all of the key components of AB 182. Taxpayers in San Dieguito can take pride that their board of trustees was proactive in implementing the proposed legislation."
San Dieguito gets an A+ for doing it right. Taxpayers apparently thought so too, because they approved the measure which contained clear language for voters to review that detailed exactly how the money would be spent. A win is a win, although I would not necessarily call a 55.1 percent passage rate an overwhelming mandate when 55 percent was needed.
Nonetheless, the district laid out its plan, and the money for athletic field improvements was precisely specified in the bond language. So seeing this immaculate new field as the opener in a long list of projects shouldn't come as a great surprise.
Still, the school cost about $100 million to build 10 years ago, and the thought of $20 million now going to sports-related construction just makes my heart sink.
— Marsha Sutton can be reached at SuttComm@san.rr.com.
---