Motherhood inspiration behind Del Mar woman's growing clothing line
By Claire Harlin
"Peace, love, trust — mom." That's not only the first T-shirt slogan that propelled Del Mar woman Joy Conley's Bleu Temple clothing line into success, but it's the premise behind the company.
"It's all about the importance of being a mom and empowering moms," said Conley, a 46-year-old mother of two who was inspired to slap that slogan on a shirt while dealing with the emotional stress and custody issues surrounding a recent divorce. "In a divorce you think about what could be taken from you and what could change. What made me press forward was knowing I could give my kids something to look up to and be a role model even though I was changing the structure of their lives. When moms see the shirts, it makes them feel stronger and feel good about what they are doing."
Her T-shirts became a hot item two years ago in local stores such as Ooh La La, Maddie D, Fairen Del and Bella Moda. So, Conley expanded on the idea, incorporating original artwork, poems, mantras and the latest trends to create an entire line of clothing. She sought out a factory that uses organic, U.S.-made materials in Los Angeles, and assigned the name Bleu Temple, based on her favorite color and the "temple of peace" she hopes the clothing will promote in women's lives.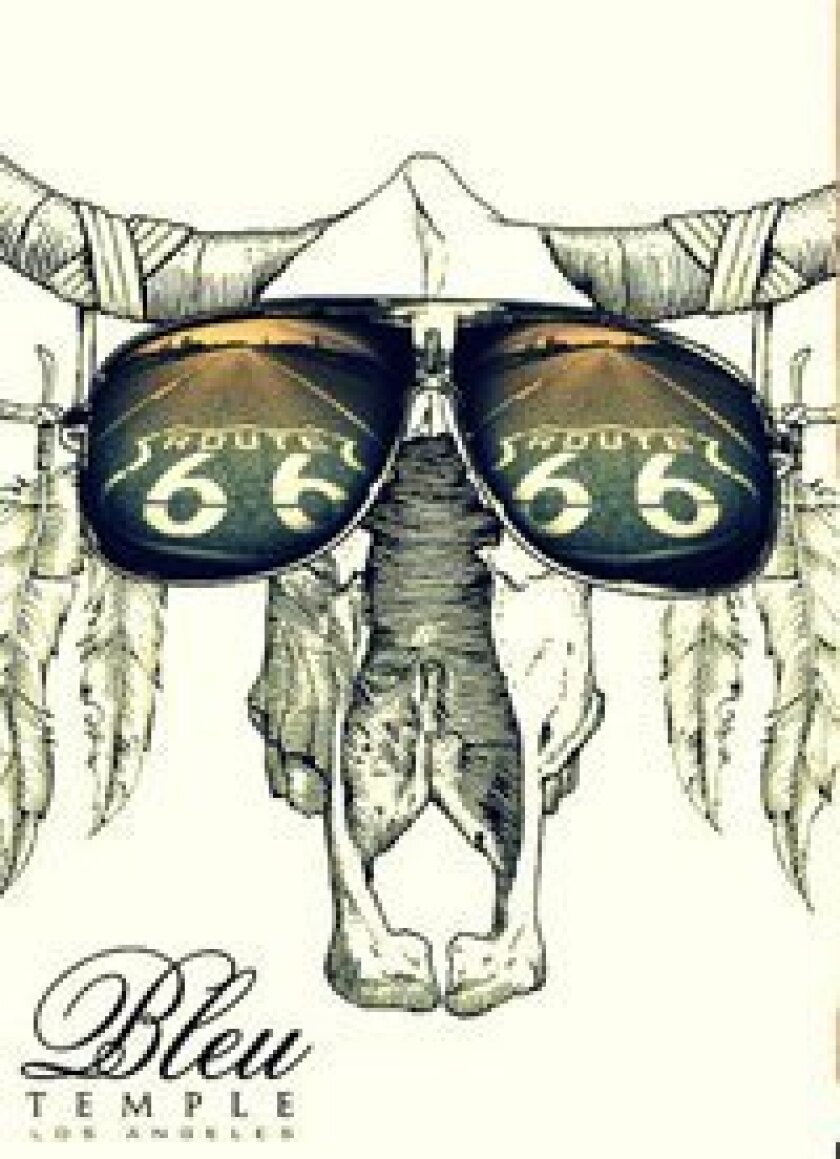 In only two and a half years, the company has grown its collection to more than 75 pieces of art, all drawn by Conley, on a number of jackets, tanks, tees, pants and more. It's not only about moms anymore, but uses words and imagery to promote inspiring ideas that any woman young or old can relate to, Conley said. Her clothing has been picked up by more than 60 stores in the U.S., as well as in Russia and South America. Several museums, including the botanical gardens in Chicago, Brooklyn and the New York City Museum of Natural History, carry her shirts as well.
"The line started out as an emotional type thing for me," said Conley. "It's now come to be about what's important in society, not just to moms — what's important to people."
daisy_CAD99In addition to her original slogan, one of her most popular designs reads "Three things you can't hide from: The sun, the moon, and the truth."
Conley's artwork is very detailed and, being self taught, she said it has improved over the last couple of years. She doesn't have a professional background in art — she actually worked at the Pentagon for more than a decade doing Middle Eastern intelligence work.
"I'd like to say I came out of a famous art school, but I didn't," she said. "I just draw what I can draw and that's how it works."
Bleu Temple's offices are situated in the Del Mar Horse Park, where her husband works with sport horses as a professional jumper/hunter.
For more information: 858-210-5326; PO Box 675788 Rancho Santa Fe, CA 92067; 14550 El Camino Real, Del Mar, 92014; www.bleutemple.com.
---