Moving east to attend college creates mixed emotions for local students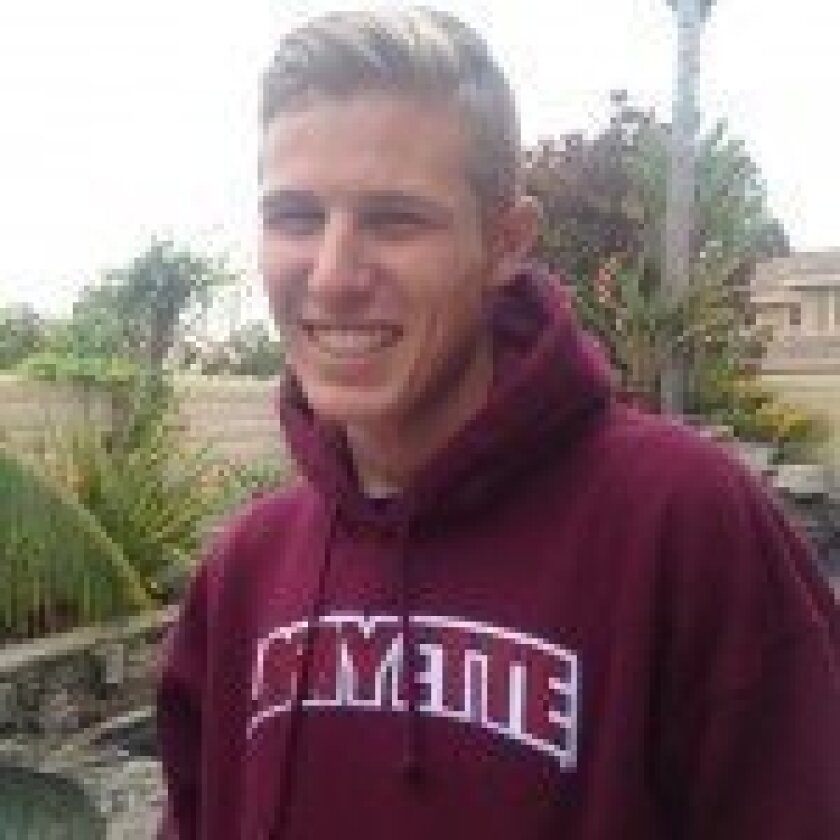 By Rob LeDonne
It was late summer and Patrick Davis was the busiest he's ever been in his life. Davis, a graduate of Torrey Pines High School, was running errands in preparation for his freshman year of college, a stressful situation for anyone. However, at the same time he was preparing to move clear across the country, as well, to attend Lafayette College in Easton, Pennsylvania. It's a rite of passage for a number of Southern California teens; after growing up on the West Coast, they develop a strong interest to move east to attend college.
"I always knew I wanted to go to college on the East Coast," Davis said. "I started off my college search looking at schools in the UC and Cal State system, but in the end I wanted a change."
Davis isn't alone; many outgoing high school seniors in North County choose the East Coast for a multitude of reasons, despite the many miles and outright difficulties of all that comes with moving so far from home brings. "From what I've found, the East Coast has a lot more small, private colleges," Davis said.
It's that interest in a private school as well as a change of pace that interest many, explained Mary Sanchez-Allwein, the head counselor at Torrey Pines High School. "Just in the past nine years I've been here, I always see students apply to at least one school on the East Coast," she noted. "Financially, a lot of private schools offer better aide. Plus, they're looking for something different. Instead of sunny skies every day, they want snow and seasons."
"At first, I definitely didn't want to go to the East Coast at all," said Katie Fletcher, another recent Torrey Pines graduate who is attending Yale in Connecticut (Fletcher was interviewed before she left for Yale). "For me, if I was going to go to anywhere besides Southern California, it had to be Ivy League. That was the deciding factor to me: stay in California, or go to a really good school." Fletcher, who is playing soccer for Yale, said she thinks getting used to East Coast winters will take some adjusting. "For me, that will be tough, but it's just a matter of understanding that it's going to snow and get cold eventually. I'm just going to get a better jacket and deal with it."
Unlike those who choose to go to school nearby, menial tasks such as packing clothes turn into a hassle. Before he left, Davis shipped a few boxes of belongings to his uncle, who lives near his school.
For Fletcher, her mother drove cross-country with a car full of her stuff. "Obviously that won't be the case every year, but she [did] it as an adventure, and I'm really, really lucky because I [had] so much stuff to bring," said Fletcher.
Before he left for college, Davis also spent time with his college-bound friends. "We're trying to get together to say our last goodbyes, though I'm sure we'll pick it back up when we all come back for break," he said just before he left. Overall, he was looking forward to his new experience: "I see at it as, I'm going to try something new to find out if I can carve my own little niche in Pennsylvania. This is a new opportunity, and if it doesn't work out it'll be a small detour."
He explained he is grateful that his parents supported his decision to move so far away. "They weren't too bothered when I told them I wanted to go to rural Pennsylvania. They wanted me to make an independent decision, and pretty much stayed out of it. No matter what, they said they'd support me 100 percent," said Davis. "I'm just really psyched and as nervous as anyone would be for a new place, new environment, and new friends."
Fletcher echoed that sentiment before she left for college, but said she would miss many of her favorite North County spots. "I'm a total diva about everything. I need to eat at certain places, and take certain drives before I go. Despite my schedule, right now all I want to do is visit the beach and see the people I want to see."
Summed up Sanchez-Allwein: "It's a huge leap."
---