Nature and Culture International names new chairman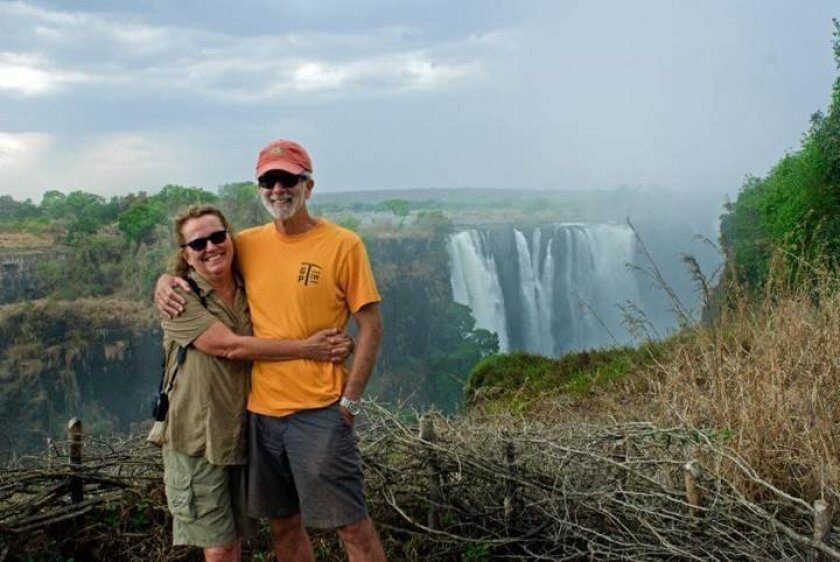 Nature and Culture International (NCI), a Del Mar-based conservation organization, welcomes a new Chairman of the Board from Encinitas as it enters its 20th year of saving tropical forests and the many plant and animal species that call them home.
NCI was founded in 1996 by long-time Del Mar resident Ivan Gayler, who has led NCI's efforts to protect millions of acres of endangered forests in Latin America. He previously served as president of the San Diego Museum of Man and as a member of the Director's Cabinet of the Scripps Institute of Oceanography. In Gayler's words, "While my title has changed, my commitment to saving endangered ecosystems and the people who call them home is unwavering. I will continue to stay active on the board, particularly in the role of attracting additional resources to the cause."
Now serving as Chairman is David Welborn, an Encinitas resident and former president of San Diego Coastkeeper. An avid outdoor enthusiast and kayaker, Welborn and his wife Ann Hunter Welborn have served on NCI's Board of Directors for the past 12 years. They have been particularly instrumental in funding NCI's conservation work in Alamos, Mexico, where NCI owns and operates a 15,000 acre reserve that protects jaguars and other key species, and serves as a beacon of environmental education for the community.
In Welborn's words, "I have witnessed NCI's increasing impact as we accelerate toward our goal of protecting 20 million acres by 2020. I am eager to grow NCI's community of supporters here in San Diego and throughout the United States."
Nature and Culture International is a 501(c)3 nonprofit whose mission is to protect the tropical forests of Latin America, which play a vital role in sustaining the planet's biodiversity, climate and water cycle. NCI's work takes them deep into the Amazon rainforest and high up in the Andes Mountains, where they work alongside indigenous communities and governments. Now, NCI is embarking on an ambitious expansion from Ecuador, Peru and Mexico to new initiatives in Colombia, Bolivia and Brazil. Their ultimate goal is to protect 20 million acres by 2020, and they are well on their way with more than 13 million acres protected to date.
To learn more about NCI and discover how you can get involved, visit www.natureandculture.org or call (858) 259-0374.
---