Nature Designs Landscaping beautifies region for 30 years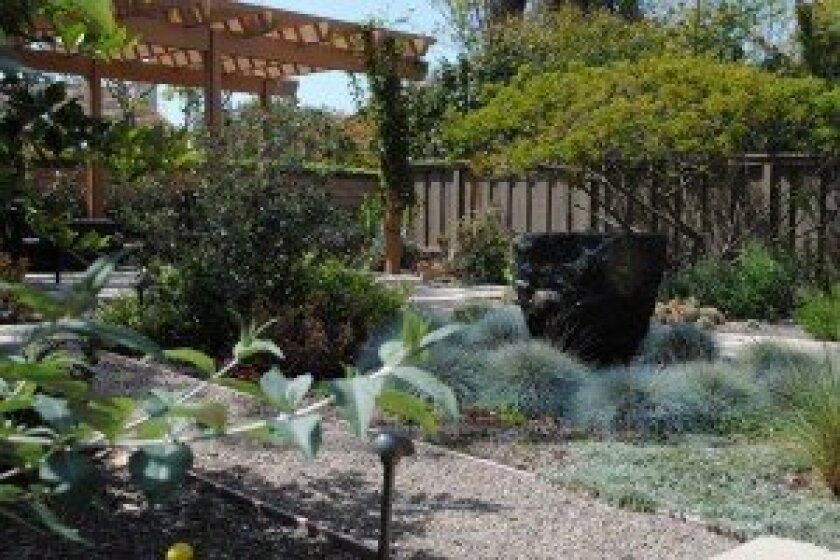 By Kristina Houck
With just a truck and a wheelbarrow, Steve Jacobs launched Nature Designs Landscaping in 1983. The 21-year-old college student returned from Cal Poly Pomona to his family home in Escondido every weekend to work.
Celebrating 30 years in business, the now Vista-based company has nearly 50 employees.
"We stand behind our work," Jacobs said. "Integrity is really big with me and with our staff. We're honest and we strive for perfection."
From obtaining permits to developing design plans, Nature Designs Landscaping offers a wide range of services, including landscape design, construction, maintenance and estate services. The company has irrigation and sustainability experts, a certified arborist, and licensed general building, landscape and pool contractors.
"We come up with all the solutions to their needs," said Jacobs, who earned his landscape contractor license in 1988 and expanded it to include pool and spa installation in 2006.
Jacobs has enjoyed working outside ever since he was a child. He recalled working in the grove and planting a vegetable garden on his family's 2-acre property in Escondido when he was young.
"Because it was such a big property, I spent every waking minute outside," said Jacobs, who noted his father, a Bronx native, moved to California to raise a family so his children could play outdoors.
After enrolling in a landscaping class in high school, Jacobs decided he wanted to make a living by working outdoors. He went to community college before transferring to Cal Poly Pomona in 1983. While earning a bachelor's degree in ornamental horticulture as well as a degree in irrigation and drainage design, Jacobs traveled from Pomona to Escondido and back nearly 400 times to build his business.
"I just love to be outside working with my hands, creating things, building things," said Jacobs, a husband and father of two sons. "It has always been a passion and I found a way to earn a living doing it."
Nature Designs Landscaping has obtained more than 50 design, construction and maintenance awards for a number of projects, including a project at a 60,000-square-foot Alpine home where he and his team had 10 weeks to transform a backyard into a wedding site.
The project incorporated a water feature, stonework, pathways, pavilions, plants and trees. If the team didn't finish in time, the company would be docked $1,500 each additional day. Nature Designs Landscaping finished 10 days early.
"It was not a simple project and it was out in the middle of nowhere," Jacobs said. "But even with all of these challenges, we ended up with an award-winning beautiful project and they had a really nice wedding. It was a great team effort, including the client."
With "Landscapes for Life" as a tagline, Jacobs said he wants his company to continue to have a great reputation for service and quality.
"We're a company that's going to produce a long-lasting landscape that improves our clients' quality of life and gives them an outdoor living space," Jacobs said. "We live in Southern California where people spend a majority of their time outside. We want that to be as fulfilling as possible."
For more information, call 760-945-4321 or visit
.
Note: Business spotlights are developed through this newspaper's advertising department in support of our advertisers.
---