New Del Mar decor shop unique in its fair trade-only values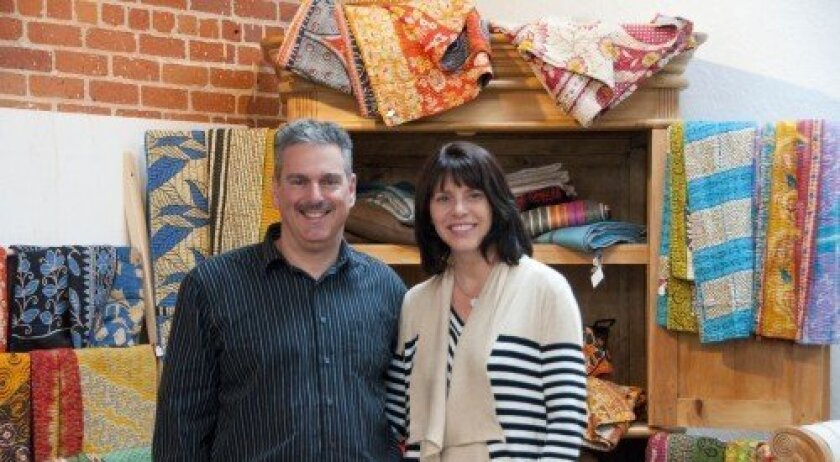 By Claire Harlin
There's a new home decor shop in downtown Del Mar, and every item in it tells a story — from the handwoven baskets that still smell like the campfire their African artisans gathered around to the artistic metal wall hangings crafted in Haiti from recycled oil drums.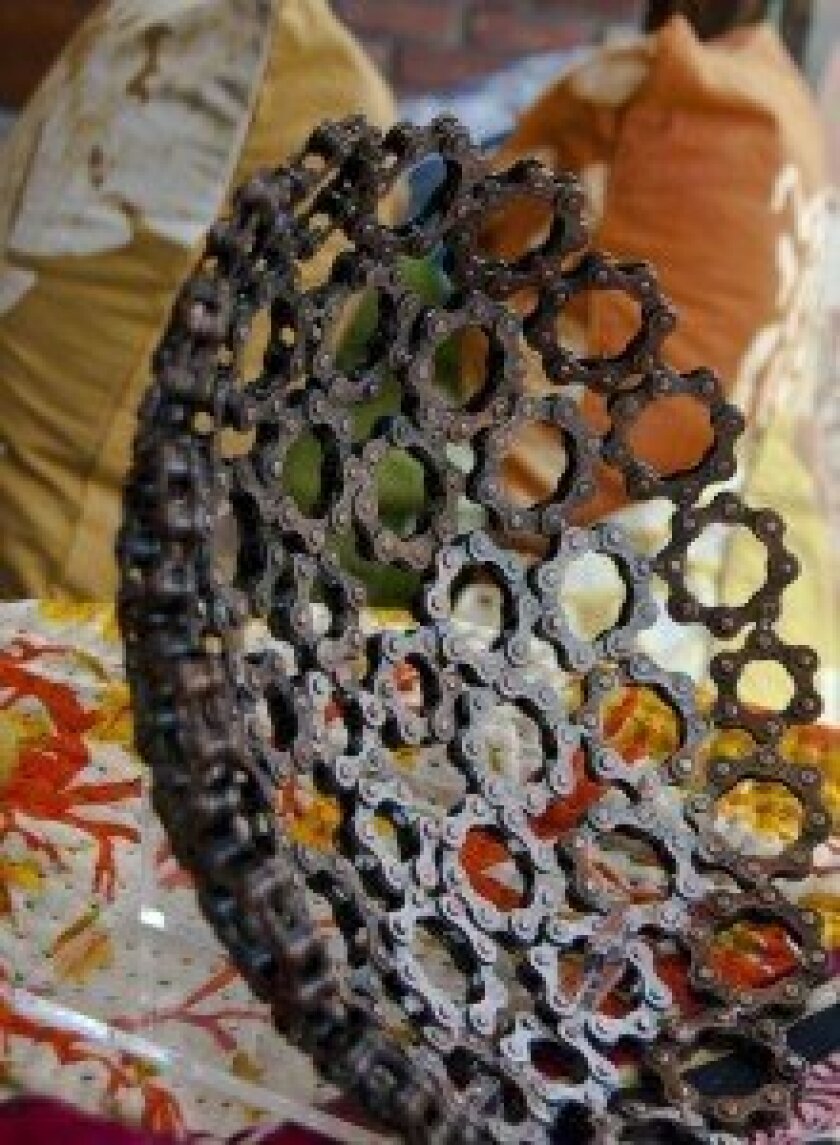 But those stories would remain unknown if it weren't for fair trade enthusiasts such as Betsy and Jude Paganelli of Carmel Valley, who opened the shop Fair Trade Decor on March 3 at 1412 Camino Del Mar, Del Mar, 92014.
"We had paper on the doors and we're still stocking but people were wanting to come in so we went ahead and opened the doors" said Betsy, a former special needs elementary school teacher in Solana Beach.
The Paganellis are still processing paperwork to become members of the Fair Trade Federation, but they have been seeking out vendors worldwide bearing the organization's fair trade stamp of approval to sell in local farmers markets, from Hillcrest to Little Italy to Solana Beach, for about a year. They not only adhere to the standard that every item in their store is fair trade certified, but as members they will be able to travel abroad to interview artisans and assess working conditions, acting as agents of the certification process. They also hope to start their own fair trade products abroad that apply to fair trade principles such as eco-friendliness, fair and timely payment, and safe working conditions, to name a few.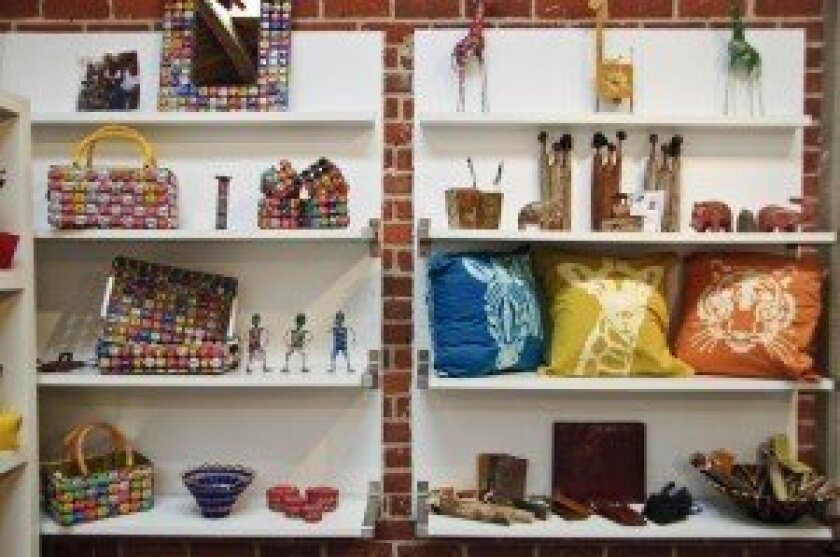 When shopping in Fair Trade, customers not only get to experience the cultural aesthetic of the goods, but they can watch videos and see photos of the products being made, as well as read each story in detail. The Paganellis have also included educational, country-specific information on the tags of each item, detailing the geographic location, average life expectancy, population, unemployment rate and gross domestic product.
Having been a teacher for years, Betsy said she has loved the educational aspect of the business, spreading the learning among her customers as well as increasing her own awareness. Add to that her passion for interior decorating, and the store was a perfect fit.
Enter Jude, an engineer and founder of Cor Medical Ventures, whose his background starting businesses also complemented the retail endeavor — a first for both him and his wife.
Having never worked in retail, the Paganellis weren't sure at first what their theme would be, but after researching and delving into the concept of fair trade, they were hooked, not only to the colorful, worldly items but also to the causes associated with them. They set up at the farmers markets to see how the fair trade products would be received. In addition to being happy with the response, they learned which products were popular and which ones weren't.
"We kept adding new markets," said Betsy. "It was really well received, by both tourists and locals."
Fair Trade features items from dozens of countries priced from $4 to $800, such as musical instruments, textiles, pillows and artwork, just to name a few. Popular items include vetiver placemats and blankets sewn from recycled Indian saris.
For more information, visit www.fairtradedecor.com or call (858) 509-8543. For more about the Fair Trade Federation and fair trade principles, visit
.
---