New theater coordinator joins Canyon Crest Academy in Carmel Valley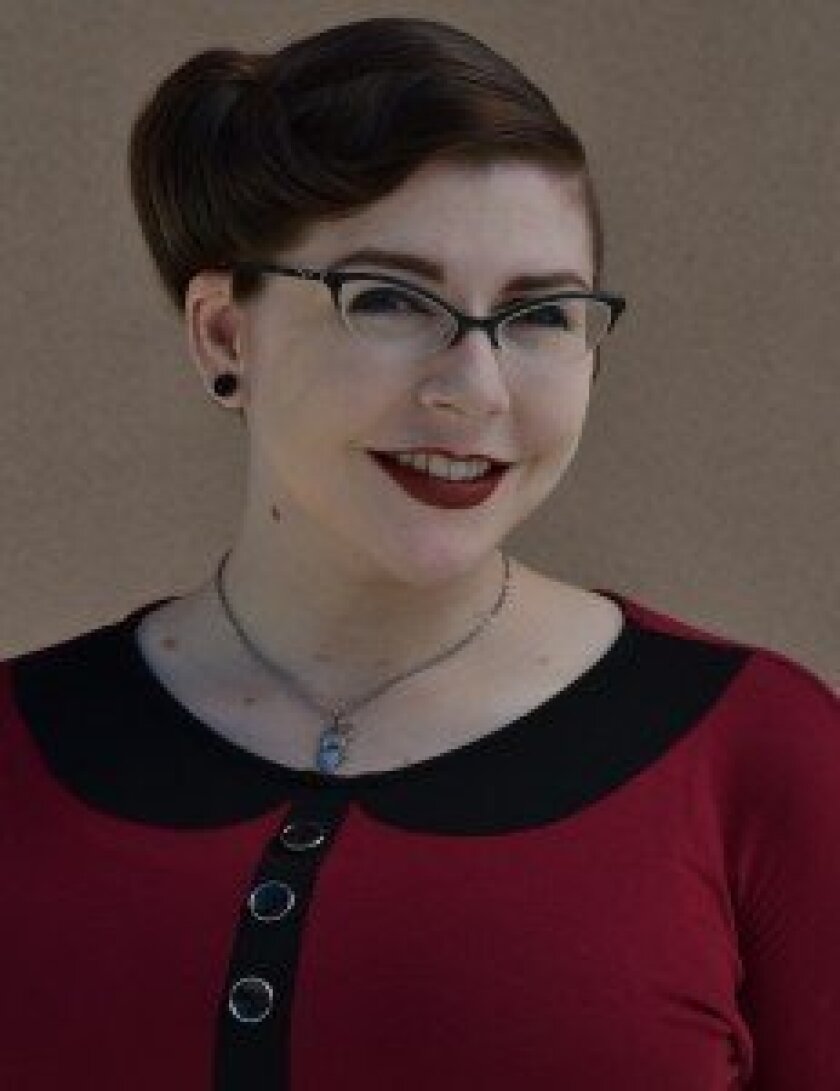 By Kristina Houck
From the actors on stage to the stagehands behind the scene, Amy Blatt knows it takes a wide range of talents to pull off a successful production. As a junior at University of San Diego High School, she was assistant director and then stage manager of the school's fall and spring shows.
"My theater teacher took a chance on me," Blatt said. "He gave me these roles of responsibility and I stepped up to the plate. I really appreciated that he gave me those opportunities, and I just felt like that's what I wanted to do."
Now 28, the San Diego resident is starting her seventh year as a teacher and her first year as theater coordinator of Canyon Crest Academy's Envision. Envision offers day classes and after-school programs for cinema, dance, digital and fine art, instrumental music, theater, and vocal music.
"My dream job was to be a high school theater teacher, and I've been able to teach high school theater for seven years," said Blatt, who most recently worked as theater director at San Diego High School. "I feel like I'm really fortunate."
After graduating from high school, Blatt attended local community colleges and later transferred to San Diego State University. She has been the stage manager for several productions at Grossmont College, SDSU, Starlight Theatre, La Jolla Playhouse and San Diego Repertory Theatre.
Shortly after graduating with a bachelor's in general theater arts, Blatt landed a teaching position at San Diego School of Creative and Performing Arts. She later taught at Lincoln High School before she was transferred to San Diego High School.
"I definitely want to bring my personal background and experience to manage multiple productions and properly prepare my students for the next step," Blatt said. "Whether they are planning to or not, I want them to be prepared their senior year to go to a conservatory or a university of performing arts."
With four main productions, Blatt has a rigorous season planned. She will direct two of the productions and guest directors will direct the other two.
In addition to working with her students, Blatt said she is thrilled to work with the parents who support the program through the Canyon Crest Academy Foundation. The nonprofit parent-led organization strengthens the Carmel Valley school's academics, athletics and arts programs through financial, volunteer and community support.
"I've worked in creative schools, but never in this capacity, as far as the parent involvement," Blatt said. "Envision probably wouldn't exist if it wasn't for parent donations and help to fund guest artists. Our season wouldn't be as big as it is."
The season will open with "The Children's Hour" on Oct. 24 at the school's Black Box Theater. Directed by Jeremy Sewell, the drama is set in an all-girls boarding school managed by two women.
Blatt will direct the fall's second production, "Biloxi Blues." A semi-autobiographical play by Neil Simon, "Biloxi Blues" features a mostly boy cast and takes place during World War II. The play runs Nov. 6-16 at the Canyon Crest Proscenium Theater.
In the spring, Blatt has planned Shakespeare's "Twelfth Night," followed by "Les Misérables," which will be produced in collaboration with the school's vocal music conservatory.
"I love it here. It's wonderful," Blatt said. "I'm excited for everyone to come see our shows!"
For more information about Envision at Canyon Crest Academy, visit www.cca-envision.org.
---