Odyssey launches second century of Girl Scouting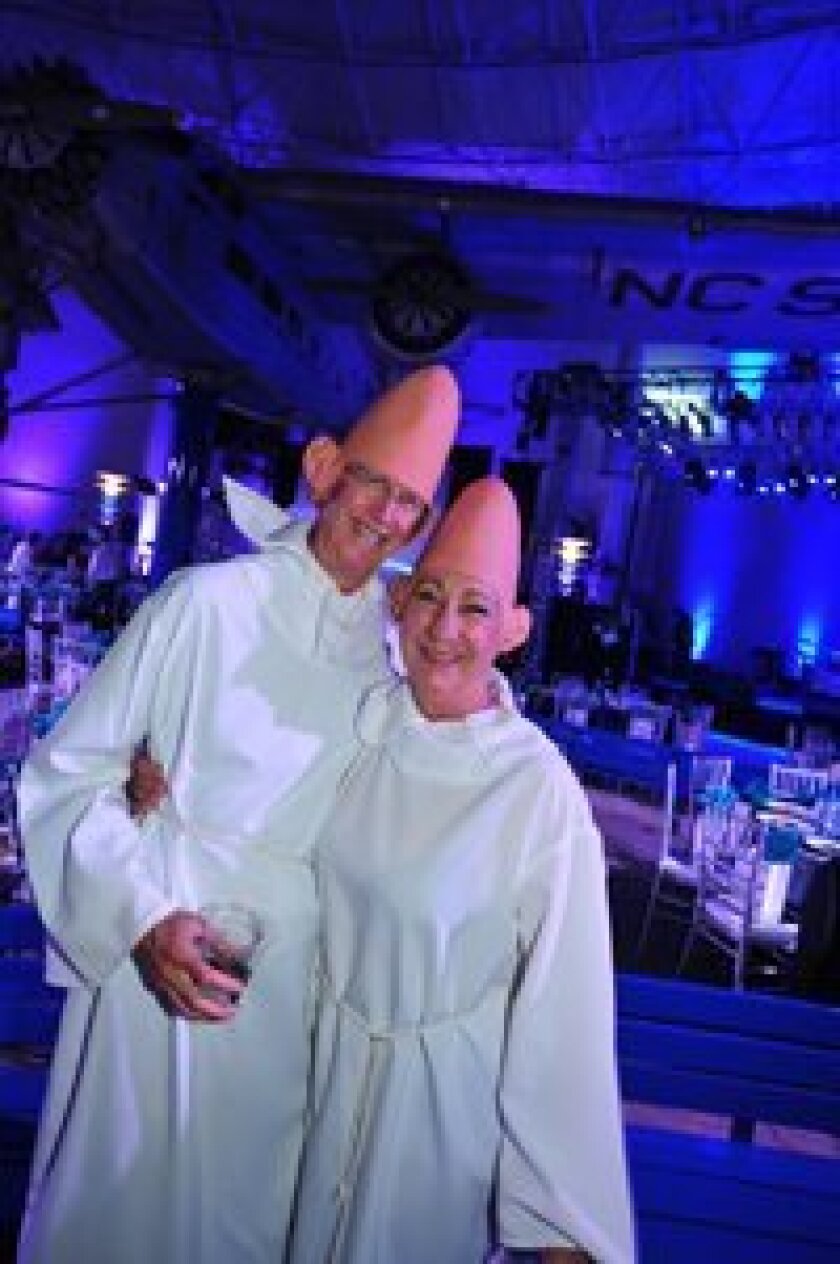 Five hundred San Diegans are back from a fantastic, warp-speed voyage to keep Girl Scouting available and affordable for more than 31,000 local girls. Urban Campout 2012: A Space Odyssey launched Sept. 14 at the San Diego Air & Space Museum. Qualcomm was presenting sponsor for Girl Scouts San Diego's 15th annual "fun fundraiser for grown-ups," which netted $300,000.
Guests included Solveig Deuprey — Girl Scouts San Diego board president — and her husband, Dan; Cathryn and David Ramirez; and Debbie and Mike Rider, all residents of Carmel Valley. Board member Rick Brooks of Solana Beach attended with his wife, Roseanne Brooks. Del Mar residents and board members Mel Katz and Phil Blair were there with their wives, Linda Katz and Catherine Blair. Longtime Girl Scouts supporter Cindy Moore of Solana Beach was also present.
Solana Beach resident Nina de Burgh — whose great-great-aunt Juliette Gordon Low founded Girl Scouting 100 years ago this year — co-chaired the honorary committee with Kathy Issa, while Ann and Ben Haddad chaired the event committee. The emcee was Carol LeBeau, a former Girl Scout who now serves as San Diego Chair and Promise Leader for Girl Scouts' 100th anniversary celebration.
Partygoers in space-age and TGIF casual attire celebrated Girl Scouting's 100th anniversary. They met NASA astronaut Sherwood "Woody" Spring, heard from Mayor Jerry Sanders, got Lost in Space with TV actress June Lockhart (who also starred in the Lassie series), danced to live music by Haute Chile, enjoyed a performance by the Girl Scouts San Diego Glee Chorus, and played flight simulator games.
---