Oksana A. Sergeeva and Nathan A. Jones marry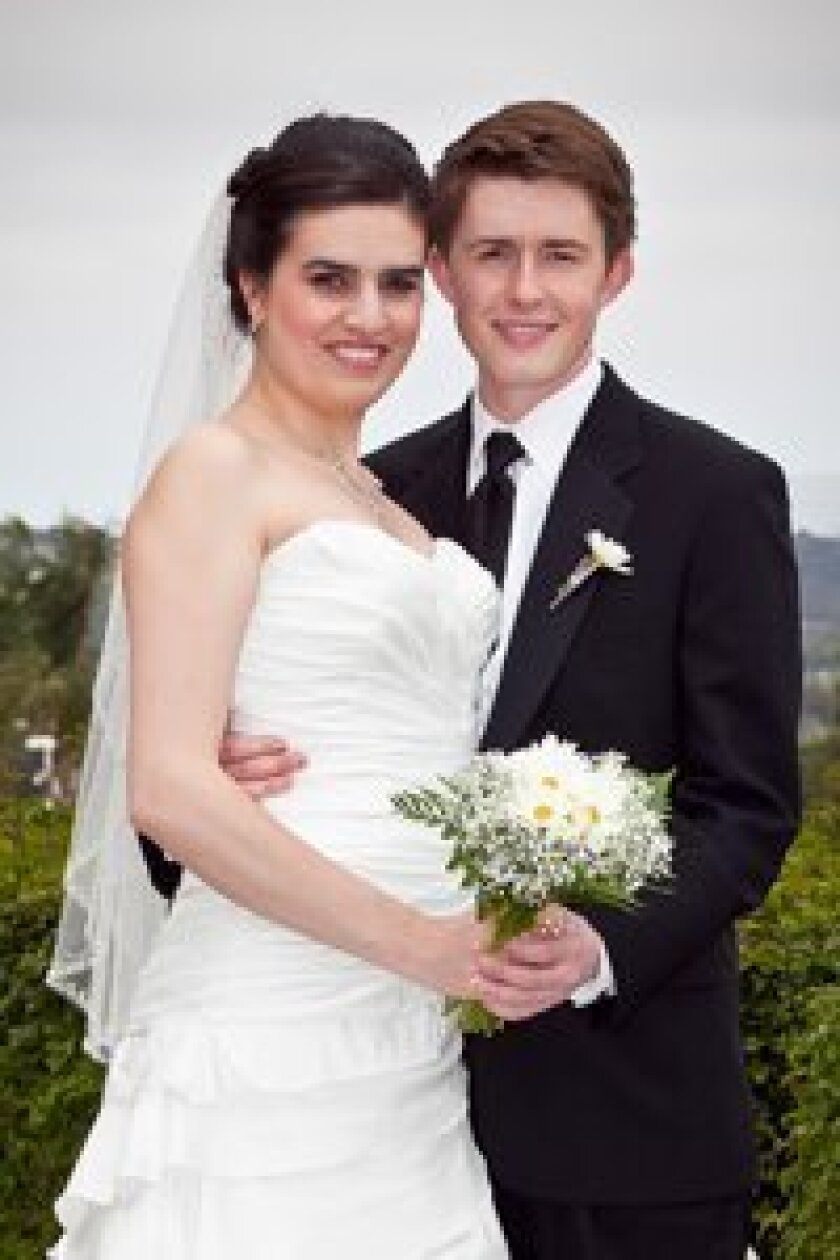 Oksana A. Sergeeva and Nathan A. Jones were united in marriage on June 16, 2012 at the Grand Pacific Palisades Resort in Carlsbad by Pastor Bob Johnson of Grace Point Community Church in Carmel Valley. A reception followed at the same location and a second reception took place a week later at Lutheran Church of the Master in Omaha, Nebraska. The bride is the daughter of Dr. Masha Sergeeva and Dr. Andrei Sergeev of San Diego, and the groom is the son of Amy and Tony Jones of Gretna, Nebraska.
Oksana is a 2005 graduate of Torrey Pines High School. She received her bachelor's degree in chemical biology from Harvey Mudd College (Claremont, Calif.) and is currently pursuing a Ph.D. degree in biology at MIT. Nathan graduated from Gretna High School in Gretna, Nebraska, received his bachelor's degree in physics from Harvey Mudd College and is currently working on his Ph.D. in theoretical physics at Harvard.
The bridesmaids were Olga Obraztsova, Sakina Palida, and Mika Wilbur, all – 2005 graduates of Torrey Pines High School; Nadia Abuelezam, a friend from Harvey Mudd College, and the sister of the groom, Melissa Jones.
The groom's best man was the brother of the groom, David Jones. The groomsmen were friends of the groom from high school and college, Joseph Jensen, Michael Fischer and Nathanael Hauser, and the brother of the bride, Ivan Sergeev, a 2008 graduate of Torrey Pines High School.
The junior bridesmaid was Sonia Sergeeva, cousin of the bride. The flower girl and the ring bearer were Grace Holmquist and Eyan Loseman, cousins of the groom.
The groom's grandparents, Drs. Donna and Bruce Holmquist of Omaha, Nebraska, and the bride's grandparents, Dr. Lydia Sergeeva and Dr. George Sergeev of Kiev, Ukraine, attended the ceremony.
The newlyweds are making their home in Cambridge, Mass.
---